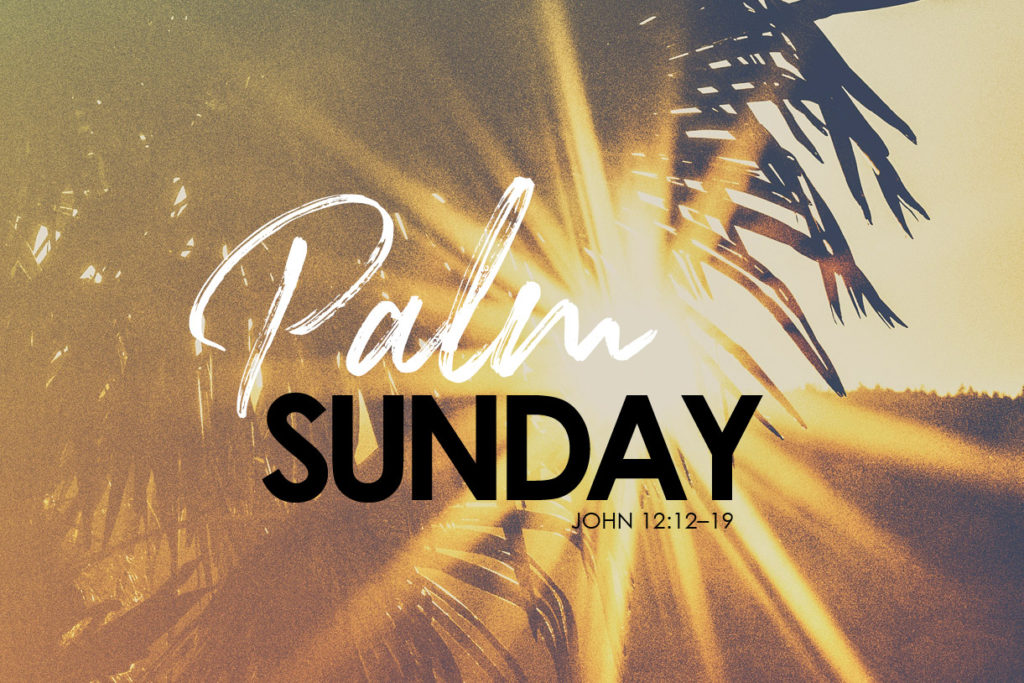 It's Palm Sunday throughout our great planet. Today, many will celebrate the Triumphant Entry, the day when Jesus rode a donkey through the gates of Jerusalem and countless followers threw palm branches ahead of Him along His path as they would a king.
That's it!
So, now that you've read what Palm Sunday stems from, palm leaves that were throw before Jesus' donkey when they passed through a gate in Jerusalem, what are you going to do with that information?
Do you plan on telling anyone about that infamous Sunday when Jesus sent out for a donkey and rode it into the Holy city so He could fulfill prophecy and set us free of the wage of our sin, before He rose from the dead?
The sad truth is, with over 2.4 billion Christians on Earth, you would think at least half those people would tell others about Christ, about His birth, His life, His death on the cross at the hands of the Jews and Romans and most importantly, His rising from the dead and ascending to Heaven.
Fact: Only 1 out of every 50 Christians shares the gospel.
By gospel I mean the truth about Jesus. Not scripture or Bible verses, no reference to Moses or the Ten Commandments or stories about Sodom and Gomorrah; As believers we are called to share the truth about the Savior.
That's called the Great Commission!
Just like a farmer sows seeds then places his trust in God and prays for a harvest, we are commanded to do the same as sowers of seeds of love as we we strive to honor our King and further His Kingdom.
Palm Sunday serves as a reminder of the week to come, a Holy week during which Jesus was captured, tortured and killed then He rose from the dead.
It is your duty as a believer to share this simple truth about the risen Savior. By doing so, you've giving someone else a chance at eternal life in Heaven with God instead of the other eternal resting destination… The Lake of Fire.
It's unfortunate most people who are not in fellowship with other believers admit they never had anyone "invite them to church" or even take the time to tell them about Jesus.
To him who has an ear, let him hear.
Were able to glean and grow from this message so God can be further glorified and His Kingdom magnified? If so, I would love to hear from you. Follow this link to get in touch… Let's pray!
Father God;
We thank you for your presence in our lives,
We praise you Lord for the wisdom found through John's Gospel,
And we ask you Lord to help us find joy in your perfect plan.
Allow us to praise and love each other through faith in you Jesus,
Shield us from evil through your Word, salvation and prayer,
Guide us to abide by the truth as we spread the good news to one and all,
And lead the lost to You.
God we pray that you will continue to bless us,
To bless our lives and fill us with hope.
We ask you Lord to guide our footsteps and lead us to the way everlasting,
Through faith in you Lord we seek salvation and our place with you in Heaven
According to your ways, your everlasting wisdom and strength.
May your will be done, here on Earth and through the vast Universe,
May our hearts be filled with your everlasting love and grace.
Praises to You God, Amen!
This message was written by Daniel St.Pierre