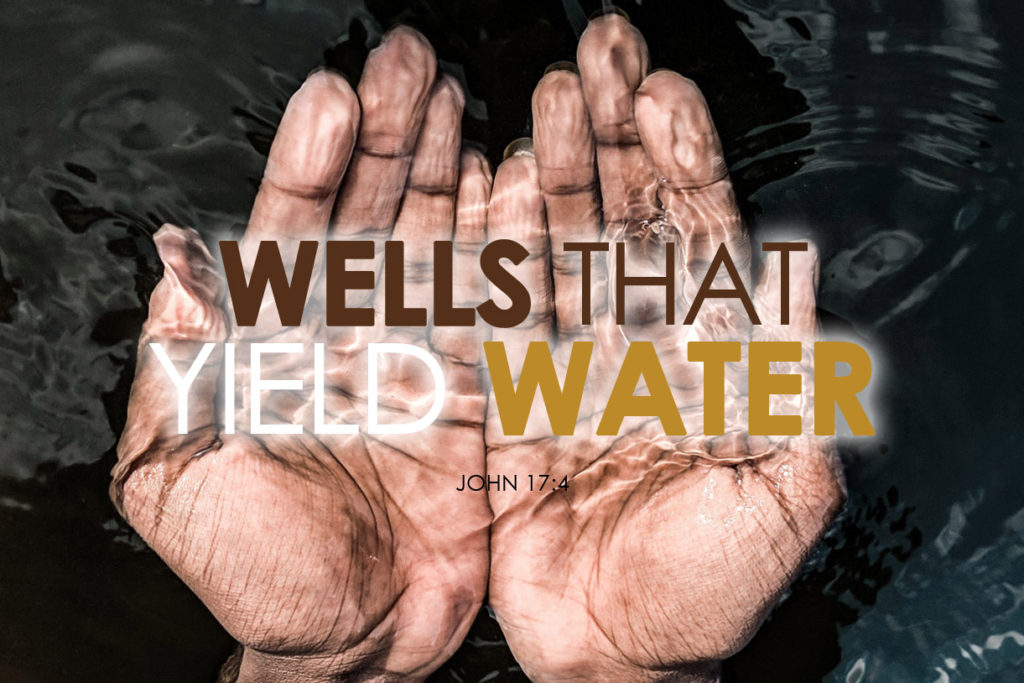 Bringing glory to God by completing the work He gives us to do seems like a pretty simple concept, on paper.
For decades, my wife Elizabeth and I have been driving vehicles with "stickers" on them, custom vinyl decals I get from eBay that spell "#Blessed" on the rear tailgate windows, and "John 17:4" on each side rear window.
We started this trend about 10 years ago when we used white shoe polish to do the same. This was a passive way to share the gospel, reach out to the lost and encourage the Saints.
A few days ago, we were blessed with a Honda van, and by blessed I mean tremendously blown away kind of blessing. A family we know purchased a new SUV and they gifted us their 2006 Honda Odyssey mini van… for FREE!
When we got the Honda van home, Elizabeth and I discussed putting stickers on this van as well. But, after talking about it and taking a snapshot of our lives, we realized we had many shallow wells that needed our immediate attention.
The wells are disguised as a countless projects that were started but never completed. From bathroom remodeling to mower repair, a tree house and even an incomplete pilot's license, a leaking boat and a rocketry kit that's still new in the box, I have started more projects than I care to list and I am ashamed to admit God was not at all glorified in those works.
Digging shallow wells yields no water.
Not long ago, a beloved friend shared a story with me about monks in India who dig wells to generate revenue to sustain their monastery. Unlike amateurs who dig shallow wells in many locations in hopes to find water, these monks focused their energy on digging one well at a time, and they continued to dig until they found water.
Although it's practically impossible for us to only work on one project at a time, it's become obvious to me that my wife and I need focus and clarity to complete the work God has given us to do.
In the weeks ahead, we plan on completing projects we started so that God is pleased with our works, and when we have been blessed with the conviction we are worthy vessels, we can once again put stickers on our van.
It is my hope and prayer that you will do the same and focus on one well at a time. You'll know when you've completed the work God gives you to do when you hit water… 😉
Were able to glean and grow from this message so God can be further glorified and His name magnified? If so, I would love to hear from you. Follow this link to send me an email… Let's pray!
Father God;
We thank you for your presence in our lives,
We praise you Lord for the wisdom found through John's Gospel,
And we ask you Lord to help us find joy in your perfect plan.
Allow us to praise and love each other through faith in you Jesus,
Shield us from evil through your Word, salvation and prayer,
Guide us to abide by the truth as we spread the good news to one and all,
And lead the lost to You.
God we pray that you will continue to bless us,
To bless our lives and fill us with hope.
We ask you Lord to guide our footsteps and lead us to the way everlasting,
Through faith in you Lord we seek salvation and our place with you in Heaven
According to your ways, your everlasting wisdom and strength.
May your will be done, here on Earth and through the vast Universe,
May our hearts be filled with your everlasting love and grace.
Praises to You God, Amen!
This message was written by Daniel St.Pierre