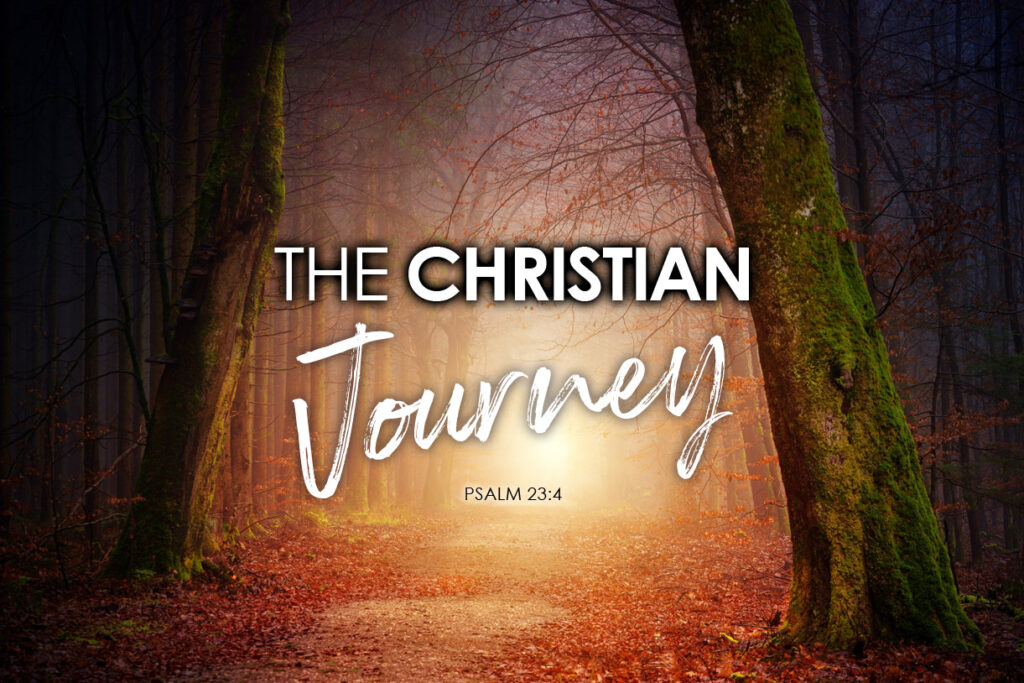 "4 Yea, though I walk through the valley of the shadow of death,
I will fear no evil;
For You are with me;
Your rod and Your staff, they comfort me."

Psalm 23:4
Life is a journey.
Like the many biblical figures who were called upon to undergo epic journeys, all believers are called to fulfill the Great Commission, to spread God's love and share the truth about Jesus to the four corners of the earth.
Problem is, the earth is round and it has no corners…
More than a figure of speech, or an old saying, the Great Commission encompasses the Christian journey, the Christian "walk."
Moses lead his people out of slavery, and Jesus taught the way of God throughout Judea, today the Middle East. Many other biblical figures were sent out by the Lord to fulfill various missions.
The crucial element of a journey is having a mission we aim to fulfill. And, because it is meant to drive evil away, the Christian walk is almost always met with adversity.
The good news is, in those difficult times of our journey, we can be look to God's Word for inspiration, strength and direction.

"10 So do not fear, for I am with you; do not be dismayed, for I am your God. I will strengthen you and help you; I will uphold you with my righteous right hand."

Isaiah 41:10
No matter who you are, where you were born or what the color of your skin is, you will face challenges in your life – period.
Whether peaks or valleys we travel through, hurdles we jump over or hoops we leap through, everyone will inevitably face adversity (and failure) in life.
With this in mind, that we will all face some level of adversity, the only thing we can control is how we react to God's plan.
Resorting to anger against God or others will seldom yield a pleasing harvest, and dwelling on negativity leads to misery.
You can't control the wind, but you can adjust your sails.
God will only give us challenges we can overcome, often with a little help.
Through other believers, as iron sharpens iron, God places key people along our journey to help guide us and keep us on the narrow path that leads to Heaven.
He also places people strategically to test our faith, to gauge our devotion.
And that's why we must embrace God's mission for our lives since we never know who or what's next along our journey, the spiritual marathon all believers are called upon to finish.
Life is indeed a journey. Let yours be a journey filled with the joy, peace and endless love of God.
Were you able to glean and grow from this message so God can be further glorified and His Kingdom magnified? If so, I would love to hear from you. Follow this link to get in touch… Let's pray!
Father God;
We thank you for your presence in our lives,
We praise you Lord for the wisdom found through David and Isaiah,
And we ask you Lord to help us find joy in your perfect plan.
Allow us to praise and love each other through faith in you Jesus,
Shield us from evil through your Word, salvation and prayer,
Guide us to abide by the truth as we spread the good news to one and all,
And lead the lost to You.
God we pray that you will continue to bless us,
To bless our lives and fill us with hope.
We ask you Lord to guide our footsteps and lead us to the way everlasting,
Through faith in you Lord we seek salvation and our place with you in Heaven
According to your ways, your everlasting wisdom and strength.
May your will be done, here on Earth and through the vast Universe,
May our hearts be filled with your everlasting love and grace.
Praises to You God, Amen!
This message was written by Daniel St.Pierre