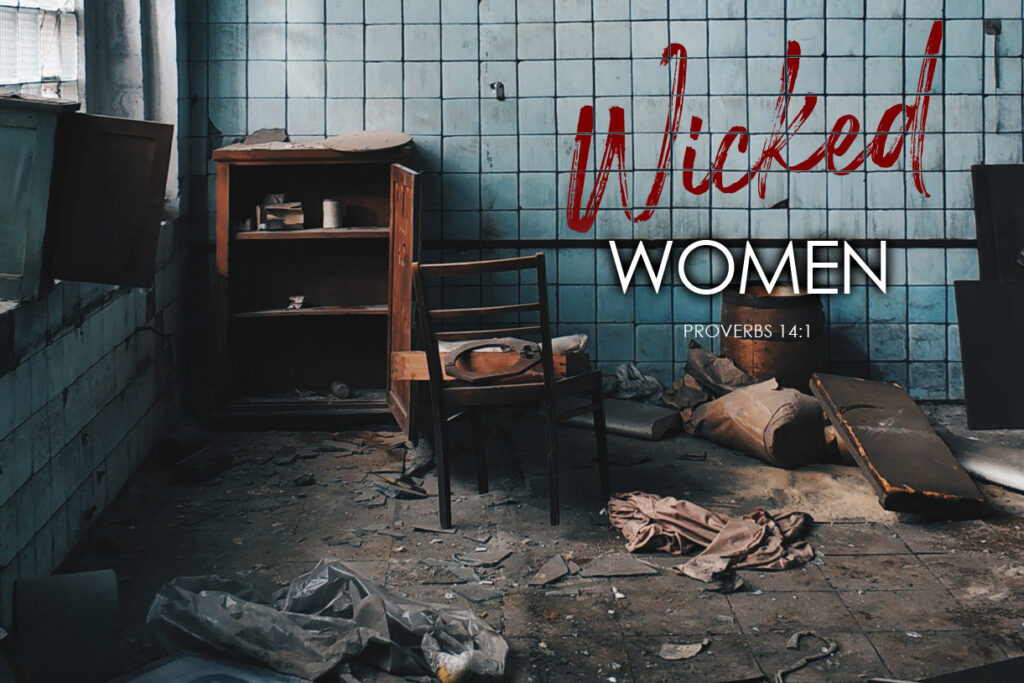 "1 The wise woman builds her house,
but with her own hands the wicked one tears hers down."

Proverbs 14:1
Heart wrenching as it can possibly be, and in accordance with the Bible, the majority of American women are destined for destruction.
The worst part of this disturbing assessment is that it's based on actual statistics, not opinion or even a rough estimate.
Most American women choose atheism over faith in God, others embrace Buddhism or submit to Shariah Law and Islam.
The most troubling part of this undeniable truth is, very few Christian women seek accountability, rather American Jezebels are at the root of worldwide marital decay.
While 65% or all American women claim to be Christian, most of them will face grave disappointment when, come judgment day, they stand before Jesus and hear the devastating words "I never knew you."
On the flip side, women after God's heart are blessed with the certainty that comes along faith in the risen Savior, something that's more precious than gold: Peace of mind.
A lot can be said about living in peace. For most of us, who are seemingly caught up in a world wind of responsibilities and obligations that bring on worry and stress, piece of mind is a unattainable dream.
But, peace of mind is not meant to be a fairy tail.
In his Word, God tells us how to attain such a delightful way of life

"16 Long life is in her right hand; in her left hand are riches and honor.17Her ways are ways of pleasantness, and all her paths are peace. 18 She is a tree of life to those who lay hold of her; those who hold her fast are called blessed."

Proverbs 3:16-18
Who is "she?"
She, is wisdom.
She is us, a servant of God. And like her, we are called to seek wisdom and glean from our elders, the chosen few in our lives who have walked the path a while.
It is my hope for you that you will seek accountability and wisdom in your life, so that you may continue to build up your house and not, of your own hands, destroy it.
Were you able to glean and grow from this message so God can be further glorified and His Kingdom magnified? If so, I would love to hear from you. Follow this link to get in touch… Let's pray!
Father God;
We thank you for your presence in our lives,
We praise you Lord for the wisdom found through King Solomon,
And we ask you Lord to help us find joy in your perfect plan.
Allow us to praise and love each other through faith in you Jesus,
Shield us from evil through your Word, salvation and prayer,
Guide us to abide by the truth as we spread the good news to one and all,
And lead the lost to You.
God we pray that you will continue to bless us,
To bless our lives and fill us with hope.
We ask you Lord to guide our footsteps and lead us to the way everlasting,
Through faith in you Lord we seek salvation and our place with you in Heaven
According to your ways, your everlasting wisdom and strength.
May your will be done, here on Earth and through the vast Universe,
May our hearts be filled with your everlasting love and grace.
Praises to You God, Amen!
This message was written by Daniel St.Pierre