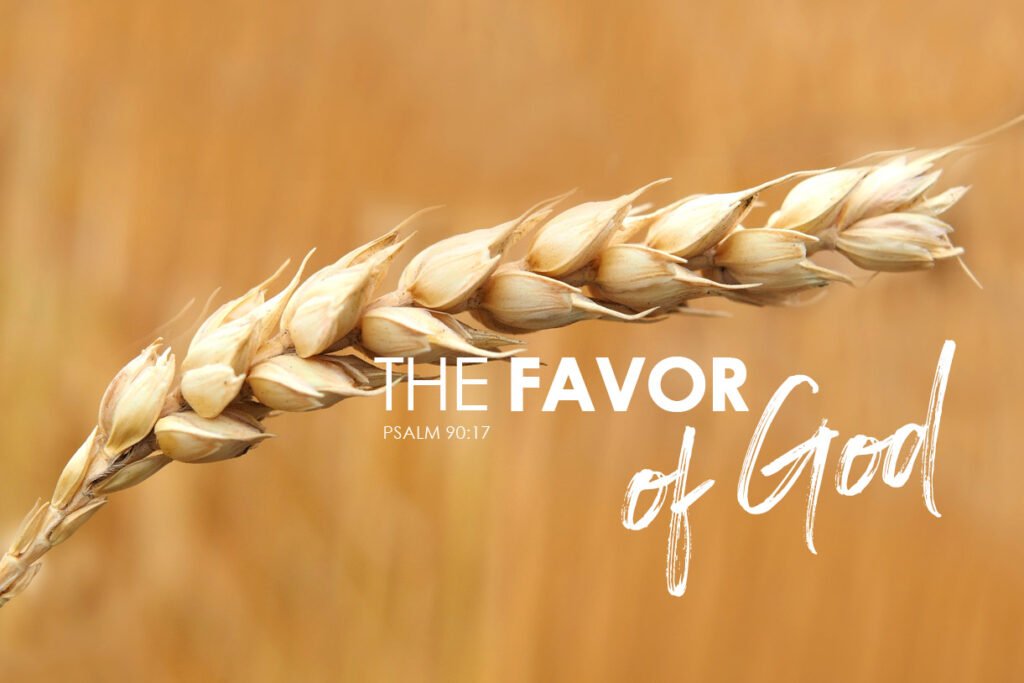 "17 May the favor of the Lord our God rest on us;
establish the work of our hands for us—
yes, establish the work of our hands."

Psalm 90:17
God loves us. His love endures, forever.
But, sometimes, it's the way God loves us that hurts a little.
Like a caring father, God wants the best for His children. He desires for His creation to thrive and procreate according to His ways, and He is magnified through believers who choose to serve in His name, for His glory.
While God's love endures, forever, His favor on earth spreads in countless directions, like doves let out of their cage as the first rays of the sun caresses their faces.
Are You In God's Favor?
Some will say yes, no matter their circumstances.
What's interesting is, under the same circumstances, some would say no, I am not in the Lord's favor, I am cursed.
You see, for many believers, being in God's favor is relative to circumstances, to our environment, to the challenges the Lord places in our lives for us to overcome.
Some see insurmountable mountains they must climb, while others see an exciting rock climbing learning opportunity.

"9 Be strong and courageous; do not be frightened or dismayed, for the Lord your God is with you wherever you go."

Joshua 1:9
Life is a journey. And God promises to be there each step of the way.
You can be sure there will be peaks and valleys, storms and rainbows, and you will perhaps encounter hail and other afflictions that will test your faith and dedication to God.
This is precisely why we must put on the armor of God, and arm ourselves with the holy Word so we are prepared for battle, ready to fight the good fight against Satan, the Lord's enemy.
To overcome life's challenges, we must surround ourselves with other believers, immerse ourselves in songs of worship and dwell in God's word, so each one of us are equipped and able to recognize the abundance of His favor in our lives.
God's favor is all around us. All we need to do to see it, is open our eyes…
Were you able to glean and grow from this message so God can be further glorified and His Kingdom magnified? If so, I would love to hear from you. Follow this link to get in touch… Let's pray!
Father God;
We thank you for your presence in our lives,
We praise you Lord for the wisdom found through David and Joshua,
And we ask you Lord to help us find joy in your perfect plan.
Allow us to praise and love each other through faith in you Jesus,
Shield us from evil through your Word, salvation and prayer,
Guide us to abide by the truth as we spread the good news to one and all,
And lead the lost to You.
God we pray that you will continue to bless us,
To bless our lives and fill us with hope.
We ask you Lord to guide our footsteps and lead us to the way everlasting,
Through faith in you Lord we seek salvation and our place with you in Heaven
According to your ways, your everlasting wisdom and strength.
May your will be done, here on Earth and through the vast Universe,
May our hearts be filled with your everlasting love and grace.
Praises to You God, Amen!
This message was written by Daniel St.Pierre