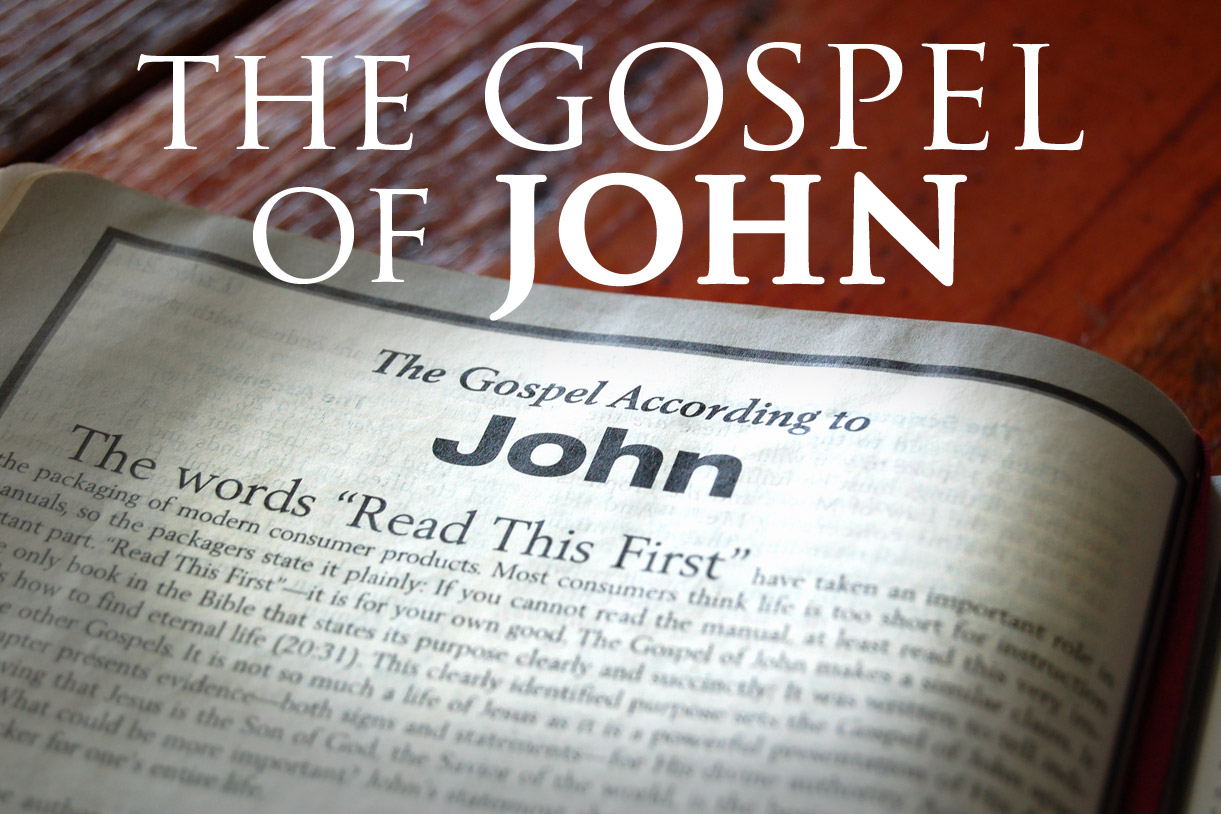 In the spring of AD 33, Jesus healed a blind man on the Sabbath, and Jewish leaders sought to condemn Him for doing work on a holy day, which was forbidden according to Jewish law.
But when they called on the healed man to help them prosecute Jesus, his wisdom and refusal to condemn the Lord led to his excommunication and removal from the temple.
"35 Jesus heard that they had cast him out; and when He had found him, He said to him, "Do you believe in the Son of God?"" (John 9:35)
When Jesus found out the healed man had been excommunicated, He reached out to him and asked the man if he believed in the Son of God, but the man did not know such a being existed, nor that he was actually in His presence at that very moment.
"36 He answered and said, "Who is He, Lord, that I may believe in Him?"" (John 9:36)
The healed man was eager to believe, and he already trusted Jesus since He was the One who healed him of an affliction that had plagued the man his entire life.
"37 And Jesus said to him, "You have both seen Him and it is He who is talking with you."" (John 9:37)
Next, Jesus revealed to the healed man who He was, God in the flesh in the way of His only begotten Son, the Christ and Savior of man.
"38 Then he said, "Lord, I believe!" And he worshiped Him." (John 9:38)
The man had no reason to doubt Jesus after He healed him, which was a miracle that could only be performed by someone with supernatural abilities. When Jesus told the man who He was, the man trusted Him and believed in Him.
"39 And Jesus said, "For judgment I have come into this world, that those who do not see may see, and that those who see may be made blind."" (John 9:39)
Jesus then told the man why He was sent by His Father, to lead sinners to salvation through faith and repentance, and condemn those who doubt He is the son of God. Christ was sent to judge the self-righteous, those who claim to know God but are blind to the truth.
"40 Then some of the Pharisees who were with Him heard these words, and said to Him, "Are we blind also?"" (John 9:40)
The Pharisees once again took Jesus' words literally, and they did not understand that He was speaking of spiritual blindness, essentially their refusal to accept the truth that He was God in the flesh, sent to act as emissary between God and man.
"41 Jesus said to them, "If you were blind, you would have no sin; but now you say, 'We see.' Therefore your sin remains." (John 9:41)
Lastly, Jesus told the Pharisees their pride and refusal to repent of their sin was the reason why they could not see or embrace who He was. Here, the Christ teaches us that there is more to salvation than following Him; One must believe and repent to be saved… Let's pray!
Father God;
We thank you for your blessings in our lives,
We praise you Lord for the wisdom found through the gospel of John,
We ask you Lord to inspire us to live out the apostle's writings
As we continue to learn more about you through your word.
Lord we ask you to strengthen us each day as we endure through battles,
Allow us to praise and love each other through faith in you Jesus,
Shield us from evil through the truth, the gospel, salvation and prayer,
Guide us to abide by your word as we spread your gospel to one and all
Becoming examples of Christian faith through our character as we walk the narrow path.
God we pray that you will continue to bless us, to bless our lives and fill us with hope
We ask you Lord to guide our footsteps and lead us to the way everlasting,
Through faith in you Lord we seek salvation and our place with you in Heaven
According to your ways, your everlasting wisdom and strength.
May your will be done
In our lives, for your life.
We thank you for your love and all you bless us with each day.
Praise God,
Amen!
This message was written by Daniel St.Pierre
Email: danielstpierre@thrivethroughchrist.com