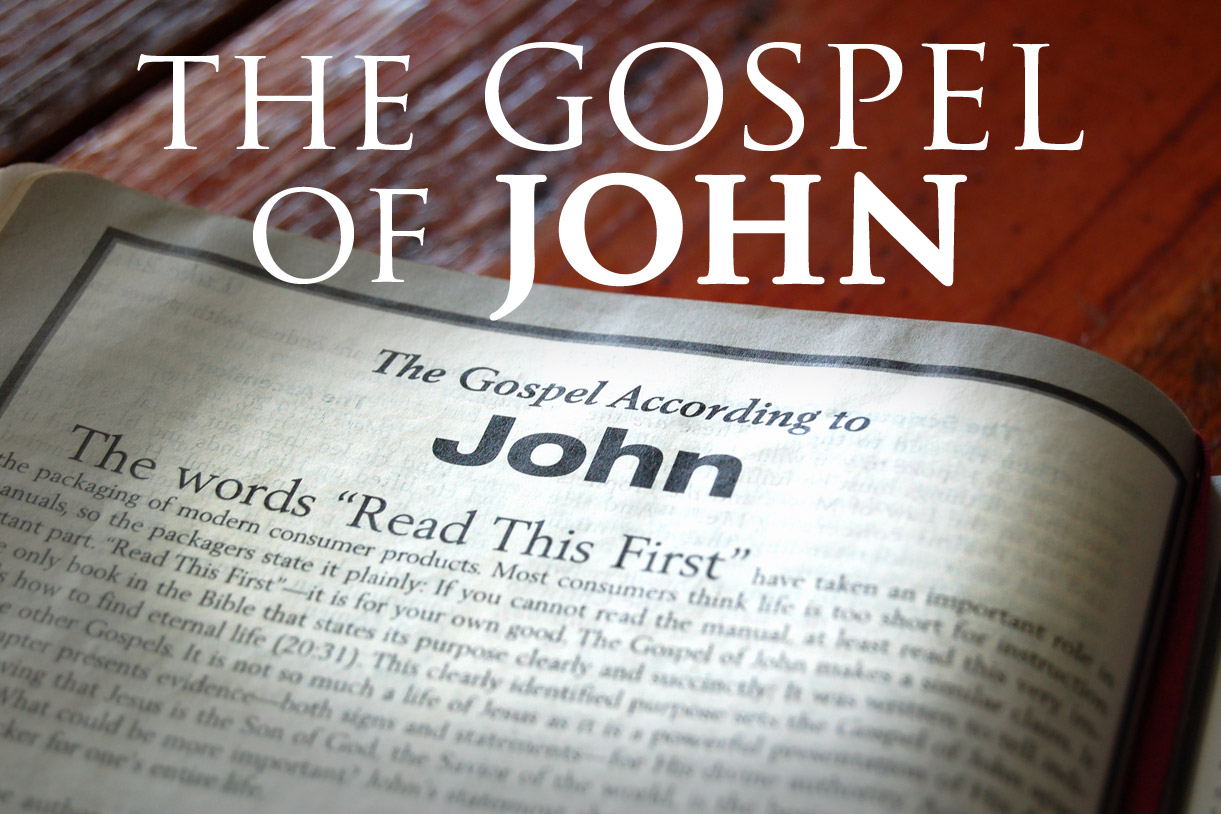 During the spring season in AD 33, the Jews were celebrating the Feast of Tabernacles in Jerusalem and Jewish leaders were plotting to arrest Jesus, then put Him on trial for blasphemy.
After Jesus healed a blind man on the Sabbath, the Jewish leaders sought once again to condemn Him.
"13 They brought him who formerly was blind to the Pharisees. 14 Now it was a Sabbath when Jesus made the clay and opened his eyes. 15 Then the Pharisees also asked him again how he had received his sight. He said to them, "He put clay on my eyes, and I washed, and I see."" (John 9:13-15)
Those who witnessed the miracle brought the man to the Pharisees so they could see for themselves what Jesus had done.
"16 Therefore some of the Pharisees said, "This Man is not from God, because He does not keep the Sabbath." Others said, "How can a man who is a sinner do such signs?" And there was a division among them." (John 9:16)
As the man explained how he was healed, some of the Pharisees focused on the fact the healing took place on a holy day when doing any type of work, including healing was forbidden. Others among the Pharisees were perplexed, since the miracle was of such magnitude, they felt Jesus had healing powers beyond their own.
"17 They said to the blind man again, "What do you say about Him because He opened your eyes?" He said, "He is a prophet."" (John 9:17)
The Pharisees were divided over Jesus, and to settle the matter they asked the man to tell them how he felt about the man who healed him. Since he did not know Jesus was God in the flesh, the man simply called Him a prophet.
"18 But the Jews did not believe concerning him, that he had been blind and received his sight, until they called the parents of him who had received his sight. 19 And they asked them, saying, "Is this your son, who you say was born blind? How then does he now see?""18-19)
The Pharisees continued their inquiry with the man's parents whom they sought confirmation about the man and his affliction from birth. In doing so, the Jewish leaders were trying to discredit the man and his story.
"20 His parents answered them and said, "We know that this is our son, and that he was born blind; 21 but by what means he now sees we do not know, or who opened his eyes we do not know. He is of age; ask him. He will speak for himself." 22 His parents said these things because they feared the Jews, for the Jews had agreed already that if anyone confessed that He was Christ, he would be put out of the synagogue. 23 Therefore his parents said, "He is of age; ask him."" (John 9:20-23)
The man's parents confirmed he was indeed their son and that he was indeed born blind. They also told the Pharisees that they did not know how he was healed, and called on the Jews to ask their son about the matter since they did not want to be excommunicated.
"24 So they again called the man who was blind, and said to him, "Give God the glory! We know that this Man is a sinner." 25 He answered and said, "Whether He is a sinner or not I do not know. One thing I know: that though I was blind, now I see."" (John 9:24-25)
The Jews wanted the healed man to admit Jesus sinned by healing him on the Sabbath, but the man proved to be quite cunning when he simply repeated his claim that he did not know who Jesus was or how He made it possible for him to see.
"26 Then they said to him again, "What did He do to you? How did He open your eyes?" 27 He answered them, "I told you already, and you did not listen. Why do you want to hear it again? Do you also want to become His disciples?"" (John 9:26-27)
The Pharisees continued their interrogation, once again asking the man to further describe how Jesus healed him of blindness, but the man redirected the conversation toward discipleship, which was not well received by the Jews.
"28 Then they reviled him and said, "You are His disciple, but we are Moses' disciples. 29 We know that God spoke to Moses; as for this fellow, we do not know where He is from."" (John 9:28-29)
Next, since they could not make sense of the miracle nor use the healed man's testimony to condemn Jesus, the Pharisees labeled the man a disciple of Christ and proceeded to excommunicate him.
"30 The man answered and said to them, "Why, this is a marvelous thing, that you do not know where He is from; yet He has opened my eyes! 31 Now we know that God does not hear sinners; but if anyone is a worshiper of God and does His will, He hears him. 32 Since the world began it has been unheard of that anyone opened the eyes of one who was born blind. 33 If this Man were not from God, He could do nothing."" (John 9:30-33)
Here, the man turned the table against the Pharisees when he demonstrated spiritual insight beyond their own, and reminded them the miracle performed by Jesus should have been praised, and brought up to God with gratitude. Instead, as the healed man pointed out, the Jews were laser focused on punishing the Christ and those who placed their trust in Him.
"34 They answered and said to him, "You were completely born in sins, and are you teaching us?" And they cast him out." (John 9:34)
Lastly, the Pharisees showed their spiritual immaturity when they told the healed man he was not of God, then cast him out of the synagogue. It was their hope the man would help fuel their endeavor to persecute Jesus, but since he did no such thing, they excommunicated him. Let's pray!
Father God;
We thank you for your blessings in our lives,
We praise you Lord for the wisdom found through the gospel of John,
We ask you Lord to inspire us to live out the apostle's writings
As we continue to learn more about you through your word.
Lord we ask you to strengthen us each day as we endure through battles,
Allow us to praise and love each other through faith in you Jesus,
Shield us from evil through the truth, the gospel, salvation and prayer,
Guide us to abide by your word as we spread your gospel to one and all
Becoming examples of Christian faith through our character as we walk the narrow path.
God we pray that you will continue to bless us, to bless our lives and fill us with hope
We ask you Lord to guide our footsteps and lead us to the way everlasting,
Through faith in you Lord we seek salvation and our place with you in Heaven
According to your ways, your everlasting wisdom and strength.
May your will be done
In our lives, for your life.
We thank you for your love and all you bless us with each day.
Praise God,
Amen!
This message was written by Daniel St.Pierre
Email: danielstpierre@thrivethroughchrist.com