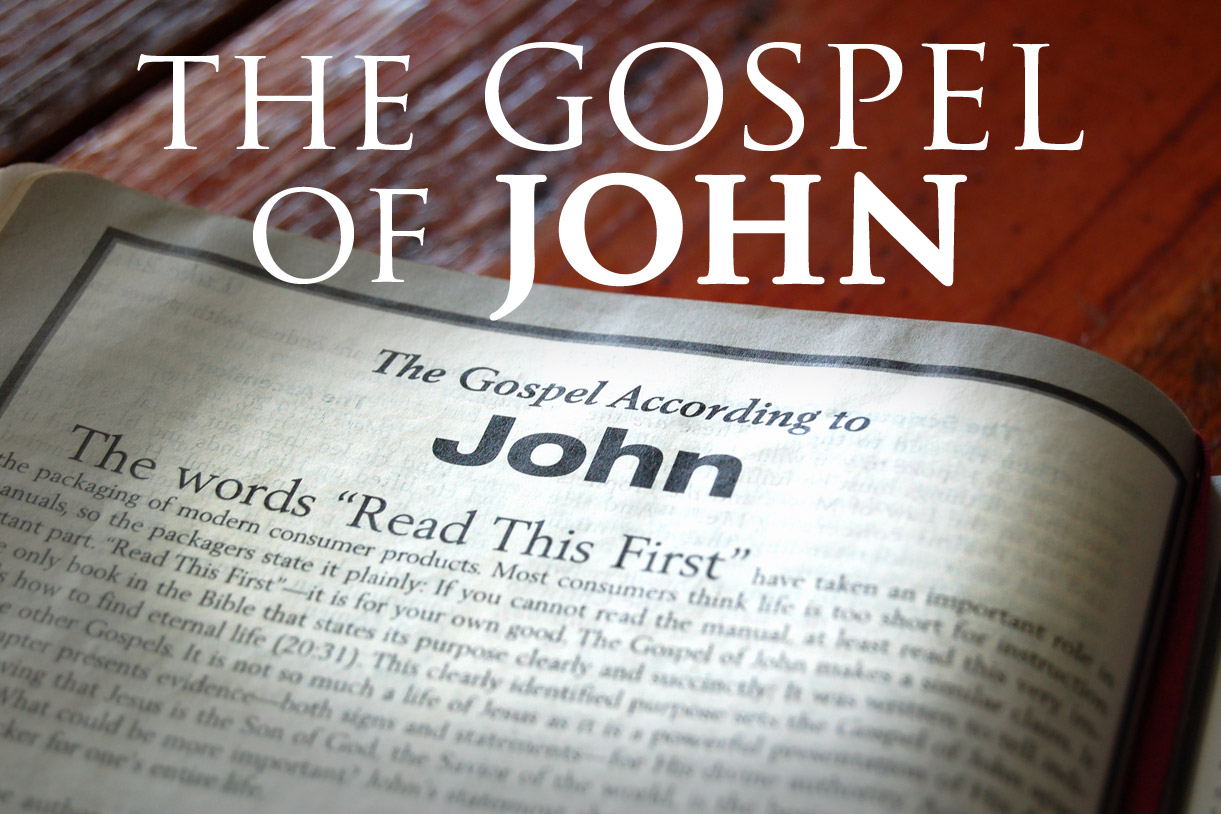 During the Feast of Tabernacles in Jerusalem, Jewish leaders were plotting to arrest Jesus and sentence Him to death after He claimed He was God sent, a statement the Sanhedrin considered blasphemy.
But their attempts to ambush Him and catch Him in a clear transgression continued to be unsuccessful as Jesus showed both compassion for sinners and obedience to the Law.
"21 Then Jesus said to them again, "I am going away, and you will seek Me, and will die in your sin. Where I go you cannot come."" (John 8:21)
Here, Jesus predicts His forthcoming death on the cross, resurrection from the dead and ascension to Heaven where He will take His seat at the right hand of God. Jesus also tells the Jewish leaders their eternal future is not with Him nor God as each one chose not to believe.
"22 So the Jews said, "Will He kill Himself, because He says, 'Where I go you cannot come'?"" (John 8:22)
The Jews assumed Jesus was going to kill himself since to them, this was the only way someone could predict his own death. Furthermore, when Jesus claimed His destination was a place where they could not go, they thought He meant Hell but the fact is, it was them who were headed to Hades, not at all the Christ.
"23 And He said to them, "You are from beneath; I am from above. You are of this world; I am not of this world. 24 Therefore I said to you that you will die in your sins; for if you do not believe that I am He, you will die in your sins." (John 8:23-24)
Next, Jesus revealed that He was indeed from Heaven, and they were rooted in sin, that He was not of the world and also, that whoever does not believe in H
"25 Then they said to Him, "Who are You?" And Jesus said to them, "Just what I have been saying to you from the beginning." (John 8:25)
The Jewish leaders' hearts were harden, and in spite of Jesus' exhortation and the numerous miracles He performed, they allowed envy and doubt to overshadow the truth about Him. It did not matter how many times Jesus told them who He was, their minds were made up and their intentions were clear.
"26 I have many things to say and to judge concerning you, but He who sent Me is true; and I speak to the world those things which I heard from Him." (John 8:26)
Jesus then told the Jewish leaders that God's judgment awaited them, and also reminded them that God is true to His promise and warning about His Son who was sent to deliver sinners from the wages of their sin, that whoever believes in Him will inherit a place in Heaven where each one will rejoice with god and Jesus for all eternity.
"27 They did not understand that He spoke to them of the Father." (John 8:27)
The Jews were so caught up in their religious rituals, they could not understand what Jesus was saying or that He was speaking about Yahweh, the very God they relied on for their own salvation.
"28 Then Jesus said to them, "When you lift up the Son of Man, then you will know that I am He, and that I do nothing of Myself; but as My Father taught Me, I speak these things." (John 8:28)
Jesus once again makes a prediction, now telling the Jews of the time to come when they lift Him up on the cross where, upon His death, day turned into night and a great earthquake shook the earth. When these things happen, they will know who He was, who He is and who He will always be according to the will of God and His own, which are one.
"29 And He who sent Me is with Me. The Father has not left Me alone, for I always do those things that please Him." 30 As He spoke these words, many believed in Him." (John 8:29-30)
Lastly, Jesus told the Jews that Yahweh remained with Him no matter what and in all circumstances since He was God in the flesh, the physical incarnation of the heavenly Father, the Creator of all life and divine judge over His creation.
After He spoke with such divine wisdom and compassion, many believed and were born again of their faith in the Savior… Let's pray.
Father God;
We thank you for your blessings in our lives,
We praise you Lord for the wisdom found through the gospel of John,
We ask you Lord to inspire us to live out the apostle's writings
As we continue to learn more about you through your word.
Lord we ask you to strengthen us each day as we endure through battles,
Allow us to praise and love each other through faith in you Jesus,
Shield us from evil through the truth, the gospel, salvation and prayer,
Guide us to abide by your word as we spread your gospel to one and all
Becoming examples of Christian faith through our character as we walk the narrow path.
God we pray that you will continue to bless us, to bless our lives and fill us with hope
We ask you Lord to guide our footsteps and lead us to the way everlasting,
Through faith in you Lord we seek salvation and our place with you in Heaven
According to your ways, your everlasting wisdom and strength.
May your will be done
In our lives, for your life.
We thank you for your love and all you bless us with each day.
Praise God,
Amen!
This message was written by Daniel St.Pierre
Email: danielstpierre@thrivethroughchrist.com