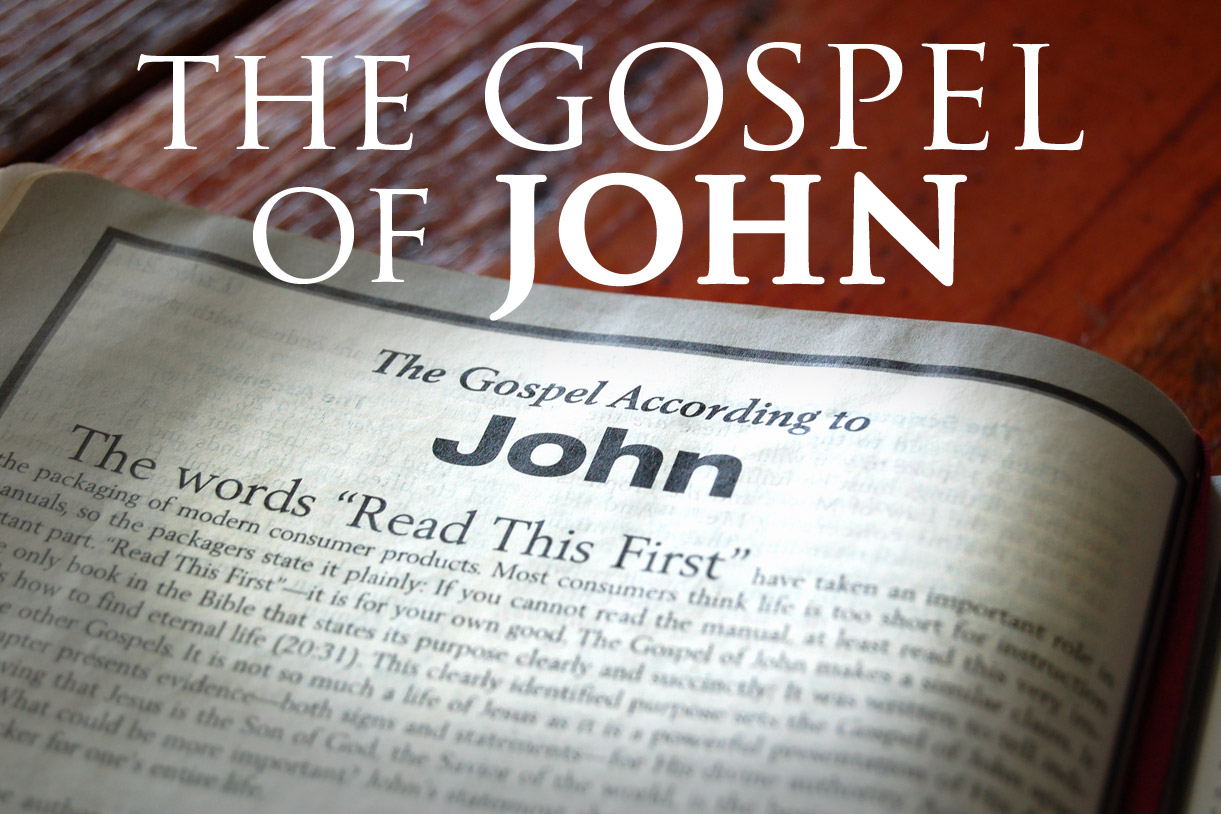 The Jews were celebrating the Feast of Tabernacles in Jerusalem, and Jewish leaders sought to arrest Jesus and sentence Him to death after He claimed He was God sent, a statement the Sanhedrin considered blasphemy. But the officers sent to arrest Jesus found no reproach in Him, and they returned empty handed.
Jesus was teaching at the temple where a adulteress woman was brought to Him for judgment, but the Lord did not condemn her instead he called on her accusers to punish her according to their own sin when He said "He that is without sin among you, let him first cast a stone at her." But no one threw a single stone, rather each one shamefully went away.
Later, Jewish leaders came to Jesus and confronted Him once again.
"13 The Pharisees therefore said to Him, "You bear witness of Yourself; Your witness is not true."" (John 8:13)
Scripture was clear on this topic, that for something to be true there was a need for at least two witnesses to corroborate the story. As it seemed to the Pharisees, Jesus alone claimed He was God sent.
"14 Jesus answered and said to them, "Even if I bear witness of Myself, My witness is true, for I know where I came from and where I am going; but you do not know where I come from and where I am going." (John 8:14)
In contrast to what He had claimed before, that God and the Holy Spirit were both witnesses to Him being divinely appointed, Jesus now makes a bold claim about His divinity when He told the Pharisees they were clueless as to who He was and where He came from. They were under the impression He was merely a man from Nazareth and they chose to ignore the magnitude of the numerous miracles Jesus performed that were witnessed by a countless number of people.
"15 You judge according to the flesh; I judge no one." (John 8:15)
The Lord came to serve and deliver, not judge. The Pharisees chose to judge Jesus because they saw Him as a human being, and they were incapable to look at Him spiritually and consider the fact He was indeed the promised Messiah, the Christ.
"16 And yet if I do judge, My judgment is true; for I am not alone, but I am with the Father who sent Me." (John 8:16)
Here, Jesus reaffirms His divinity and tells the Pharisees that He was sent by God, and that He is one with the heavenly Father.
"17 It is also written in your law that the testimony of two men is true. 18 I am One who bears witness of Myself, and the Father who sent Me bears witness of Me."" (John 8:17-18)
Jesus continues His exhortation by bringing up scripture once again, and reminded the Pharisees that He served as a witness to His own account, and that God acted as His second witness. In this scenario, scripture is fulfilled since there are two witnesses to His claim.
"19 Then they said to Him, "Where is Your Father?" Jesus answered, "You know neither Me nor My Father. If you had known Me, you would have known My Father also."" (John 8:19)
The Pharisees assumed Jesus was speaking of His physical father rather than His heavenly Father, God Himself. Because they were closed minded, driven by religion instead of spirituality, the Pharisees did not understand who Jesus was referring to nor who He was, which is the Christ.
"20 These words Jesus spoke in the treasury, as He taught in the temple; and no one laid hands on Him, for His hour had not yet come." (John 8:20)
Lastly, John tells us where Jesus was speaking when He addressed the Pharisees, a section of the temple called the "treasury" which was located at the forecourt of the temple, and contained receptacles for freewill offerings. Although this would have been a good time to capture Jesus and put Him on trial, God did not allow the Pharisees to do so because His time had not yet come.
The will of God is more powerful than any man's, and His timing is perfect. Soon, Jesus would be betrayed and His time would come… Let's pray.
Father God;
We thank you for your blessings in our lives,
We praise you Lord for the wisdom found through the gospel of John,
We ask you Lord to inspire us to live out the apostle's writings
As we continue to learn more about you through your word.
Lord we ask you to strengthen us each day as we endure through battles,
Allow us to praise and love each other through faith in you Jesus,
Shield us from evil through the truth, the gospel, salvation and prayer,
Guide us to abide by your word as we spread your gospel to one and all
Becoming examples of Christian faith through our character as we walk the narrow path.
God we pray that you will continue to bless us, to bless our lives and fill us with hope
We ask you Lord to guide our footsteps and lead us to the way everlasting,
Through faith in you Lord we seek salvation and our place with you in Heaven
According to your ways, your everlasting wisdom and strength.
May your will be done
In our lives, for your life.
We thank you for your love and all you bless us with each day.
Praise God,
Amen!
This message was written by Daniel St.Pierre
Email: danielstpierre@thrivethroughchrist.com