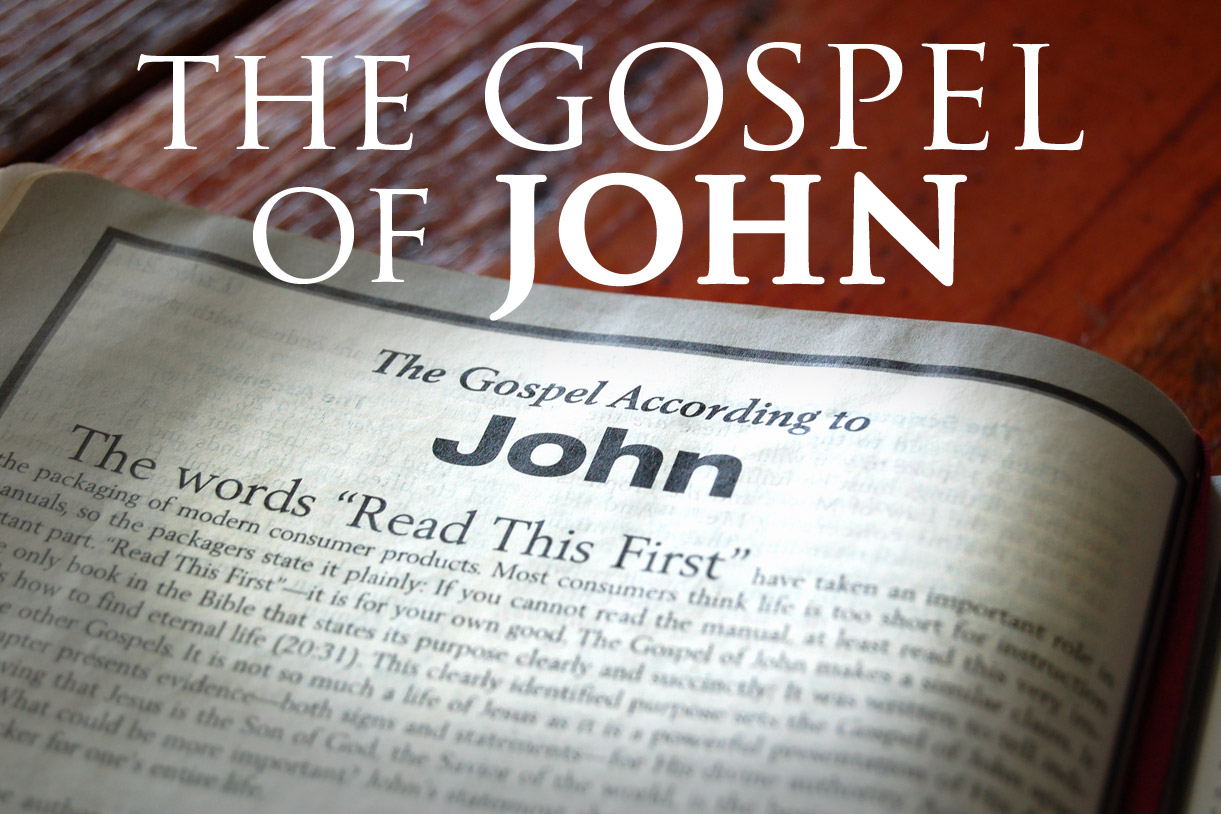 After the Jews sought to stone and kill Jesus, the Lord went away from Jerusalem and traveled beyond the Jordan river where He furthered His ministry.
"1 Now a certain man was sick, Lazarus of Bethany, the town of Mary and her sister Martha." (John 11:1)
Jesus was well acquainted with Lazarus, Mary and Martha and often stayed with them when He came to Jerusalem. Located on the East side of the Mt. of Olives, only a few miles from Jerusalem, Bethany was on the road leading toward Jericho.
"2 It was that Mary who anointed the Lord with fragrant oil and wiped His feet with her hair, whose brother Lazarus was sick. 3 Therefore the sisters sent to Him, saying, "Lord, behold, he whom You love is sick."" (John 11:2-3)
Mary and Martha hoped that Jesus would come to Lazarus' rescue if He knew His friend had fallen ill, so the sisters sent for Jesus who was about one day away in Judea.
"4 When Jesus heard that, He said, "This sickness is not unto death, but for the glory of God, that the Son of God may be glorified through it."" (John 11:4)
When the messenger told Jesus about Lazarus, the Lord revealed the illness was deadly, and would be used to bring glory to God as His plan for Lazarus started to unfold.
"5 Now Jesus loved Martha and her sister and Lazarus. 6 So, when He heard that he was sick, He stayed two more days in the place where He was. 7 Then after this He said to the disciples, "Let us go to Judea again."" (John 11:5-7)
Jesus already knew His friend Lazarus was on the verge of death, and He wanted to make certain there was no doubt in His next miracle, which involved bringing Lazarus back from the dead. Before He did so, Jesus chose to wait a few days before He traveling to Bethany with His disciples.
"8 The disciples said to Him, "Rabbi, lately the Jews sought to stone You, and are You going there again?"" (John 11:8)
Jesus' disciples reminded Him of the prosecution that awaited Him in Jerusalem, and traveling to Bethany would likely stir up the Jews. The disciples did not understand the extent of Jesus' awareness, nor were they aware of the forthcoming sequence of events that lead to the empty tomb.
"9 Jesus answered, "Are there not twelve hours in the day? If anyone walks in the day, he does not stumble, because he sees the light of this world. 10 But if one walks in the night, he stumbles, because the light is not in him." (John 11:9-10)
Next, Jesus told His disciples a simple story about someone walking during the day in bright daylight compared to walking at night in the dark with no lights. Likewise, someone walking in God's will knows exactly where to go and what to do but someone going against the will of the Father should ready himself for quite a bashing, and likely failure.
Since Jesus was walking according to God's will, his way was clear.
"11 These things He said, and after that He said to them, "Our friend Lazarus sleeps, but I go that I may wake him up."" (John 11:11)
Jesus then revealed that Lazarus had died, and it was time for Him to fulfill His mission and bring His friend back to life.
"12 Then His disciples said, "Lord, if he sleeps he will get well." 13 However, Jesus spoke of his death, but they thought that He was speaking about taking rest in sleep." (John 11:12-13)
The disciples did not understand that by sleep, Jesus meant death.
"14 Then Jesus said to them plainly, "Lazarus is dead. 15 And I am glad for your sakes that I was not there, that you may believe. Nevertheless let us go to him."" (John 11:14-15)
Jesus had to explain what He meant and also why He chose to wait a number of days so all those who witnessed the death and resurrection of Lazarus would magnify the miracle to an even more extraordinary proportion, as Lazarus' body had started to decompose.
"16 Then Thomas, who is called the Twin, said to his fellow disciples, "Let us also go, that we may die with Him."" (John 11:16)
Lastly, Thomas called on the disciples to ready themselves as they travel to Bethany, and return to Jerusalem with Jesus knowing persecution awaited them including the strong possibility they too would be killed.
As a disciple, if you were called, would you go to a place where you knew you would be persecuted for being a believer? In plain English, would you die for Jesus? Let's pray!
Father God;
We thank you for your blessings in our lives,
We praise you Lord for the wisdom found through the gospel of John,
We ask you Lord to inspire us to live out the apostle's writings
As we continue to learn more about you through your word.
Lord we ask you to strengthen us each day as we endure through battles,
Allow us to praise and love each other through faith in you Jesus,
Shield us from evil through the truth, the gospel, salvation and prayer,
Guide us to abide by your word as we spread your gospel to one and all
Becoming examples of Christian faith through our character as we walk the narrow path.
God we pray that you will continue to bless us, to bless our lives and fill us with hope
We ask you Lord to guide our footsteps and lead us to the way everlasting,
Through faith in you Lord we seek salvation and our place with you in Heaven
According to your ways, your everlasting wisdom and strength.
May your will be done
In our lives, for your life.
We thank you for your love and all you bless us with each day.
Praise God,
Amen!
This message was written by Daniel St.Pierre
Email: danielstpierre@thrivethroughchrist.com