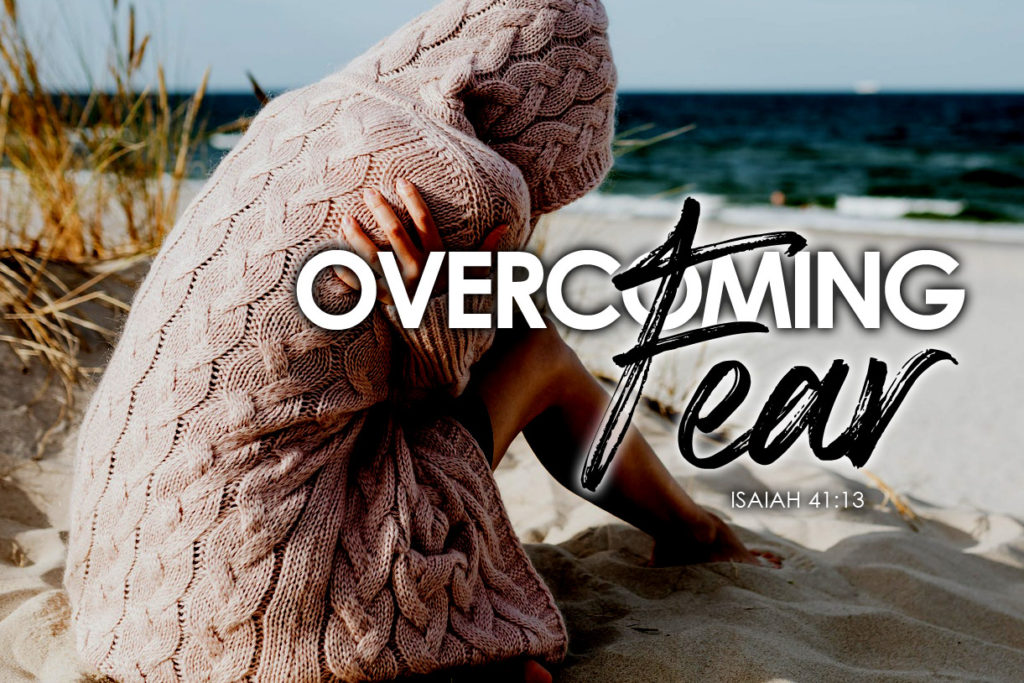 "13 For I, the Lord your God, will hold your right hand, Saying to you, 'Fear not, I will help you.'"

Isaiah 41:13
Let's face it, Fear is part of life.
Even animals experience fear.
No one will deny that fear does exist among us, and for too many believers, fear is channeled as a strong negative emotion rather than what's it meant to be, a defensive emotion to protect us from harm.
For example, fear is helpful when facing a hissing cat, otherwise without fear, good luck trying to pet the smiling kitty… 😐
Fear of God is healthy fear because it keeps us humble and obedient.
But where are many ways in which we allow fear to become the work of the enemy. We let fear rob us of clarity. We dwell in fear instead of in the Lord's hands.
God does not desire for fear to be the dominant emotion in our lives. Instead, love should be in great abundance above all others.
Although He does want for us to fear His wrath, God also delights in pouring out love, grace and mercy upon us.

"Therefore let us draw near with confidence to the throne of grace, so that we may receive mercy and find grace to help in time of need."

Hebrews 4:16
God's grace is multifaceted.
It showers us when we are weak, and it covers us when we are forgiven.
His grace is enough, to fill our cups, our hearts and our souls.
God's grace is there in times when we struggle, to our benefit, and it's omnipresent just as He is.
And, it is God's grace we must rely on when the Enemy uses fear to keep us from completing the work each one of us is given to do by the Holy One.
How To Overcome Fear?
When fear sets is, take a moment to pray.
Asking God to help us focus on the cause of our fear and praying for Him to guide us toward a positive result is a simple way to overcome fear brought on by the Enemy.
The good things about prayer in times when fear shows its ugly face is that it leads to the kind of resolve that will not only bring glory to our divine Father, but it will double as a spiritual booster that brings us closer to Him.
Seek God's help in times when fear seems to take over, and keep your focus on His promise to provide all we need to serve Him, and that whoever believes in Him will inherit a place in His Kingdom and be spared from the wages of our sin.
Were you able to glean and grow from this message so God can be further glorified and His Kingdom magnified? If so, I would love to hear from you. Follow this link to get in touch… Let's pray!
Father God;
We thank you for your presence in our lives,
We praise you Lord for the wisdom found through David,
And we ask you Lord to help us find joy in your perfect plan.
Allow us to praise and love each other through faith in you Jesus,
Shield us from evil through your Word, salvation and prayer,
Guide us to abide by the truth as we spread the good news to one and all,
And lead the lost to You.
God we pray that you will continue to bless us,
To bless our lives and fill us with hope.
We ask you Lord to guide our footsteps and lead us to the way everlasting,
Through faith in you Lord we seek salvation and our place with you in Heaven
According to your ways, your everlasting wisdom and strength.
May your will be done, here on Earth and through the vast Universe,
May our hearts be filled with your everlasting love and grace.
Praises to You God, Amen!
This message was written by Daniel St.Pierre