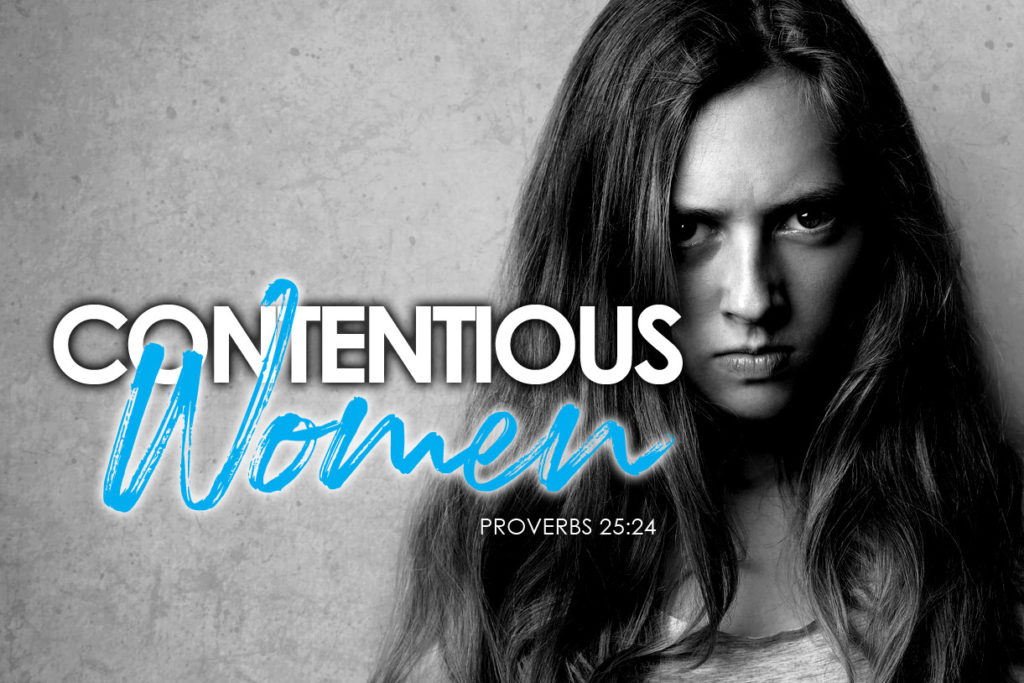 "It is better to dwell in a corner of a housetop, Than in a house shared with a contentious woman."

Proverbs 25:24
Marriage can be quite a challenging affair. 😛
The legal union in itself is not the difficult part; Fill out a marriage license form, sign and date it, and voila!
Most couples will opt for a wedding ceremony of some sort, and the lucky ones will go on a honeymoon.
It's what ensues that's the hard part.
Living out the promise is the challenge.
In His word, God teaches us that it's the husband, the father's responsibility to provide a safe, healthy, thriving home for his family. And, to love his wife as Jesus loves His church.

"25 Husbands, love your wives, just as Christ also loved the church and gave Himself for her."

Ephesians 5:25
It's the wife's anointed role to look after the dwelling and also, as the mother of her husband's children, to ensure their home is glorifying to God. A godly wife is also called to love and support her husband.

"22 Wives, submit to your own husbands, as to the Lord. 23 For the husband is head of the wife, as also Christ is head of the church; and He is the Savior of the body."

Ephesians 5:22-23
With this in mind, why do so many Christian marriages end up in divorce?
Men will argue it's contentious wives who are to blame. Those un-submissive, disrespectful big mouth rebels who have no fear of God.
Women have no doubt it's the men's fault, those lazy good for nuthin gluttons who only look out for themselves.
The fact of the matter is, in most cases, both men and women are to blame for dissension in their marriage.
Of course, there's seldom equal fault in marital discord, but that's neither here nor there when it comes down to it.
What God wants is a healthy, godly marriage. He desires for love to flow, for mercy to blossom and for grace to shine.
Yes, husbands will fail.
But contention from wives only make things worse.
The good news is, there is a simple solution that's rock solid and proven to help marriages: Faith driven counsel, and accountability.
I failed to seek help with my marriage. And because of this, my marriage became helpless, and failed.

"15 The way of a fool is right in his own eyes, But a wise man is he who listens to counsel."

Proverbs 12:15
You're more than welcome to try succeed where I failed. But, the Word of God is clear on one thing. Wise men and women seek God's desires through fellowship, through counsel.
We should do the same.
Were you able to glean and grow from this message so God can be further glorified and His Kingdom magnified? If so, I would love to hear from you. Follow this link to get in touch… Let's pray!
Father God;
We thank you for your presence in our lives,
We praise you Lord for the wisdom found through David,
And we ask you Lord to help us find joy in your perfect plan.
Allow us to praise and love each other through faith in you Jesus,
Shield us from evil through your Word, salvation and prayer,
Guide us to abide by the truth as we spread the good news to one and all,
And lead the lost to You.
God we pray that you will continue to bless us,
To bless our lives and fill us with hope.
We ask you Lord to guide our footsteps and lead us to the way everlasting,
Through faith in you Lord we seek salvation and our place with you in Heaven
According to your ways, your everlasting wisdom and strength.
May your will be done, here on Earth and through the vast Universe,
May our hearts be filled with your everlasting love and grace.
Praises to You God, Amen!
This message was written by Daniel St.Pierre