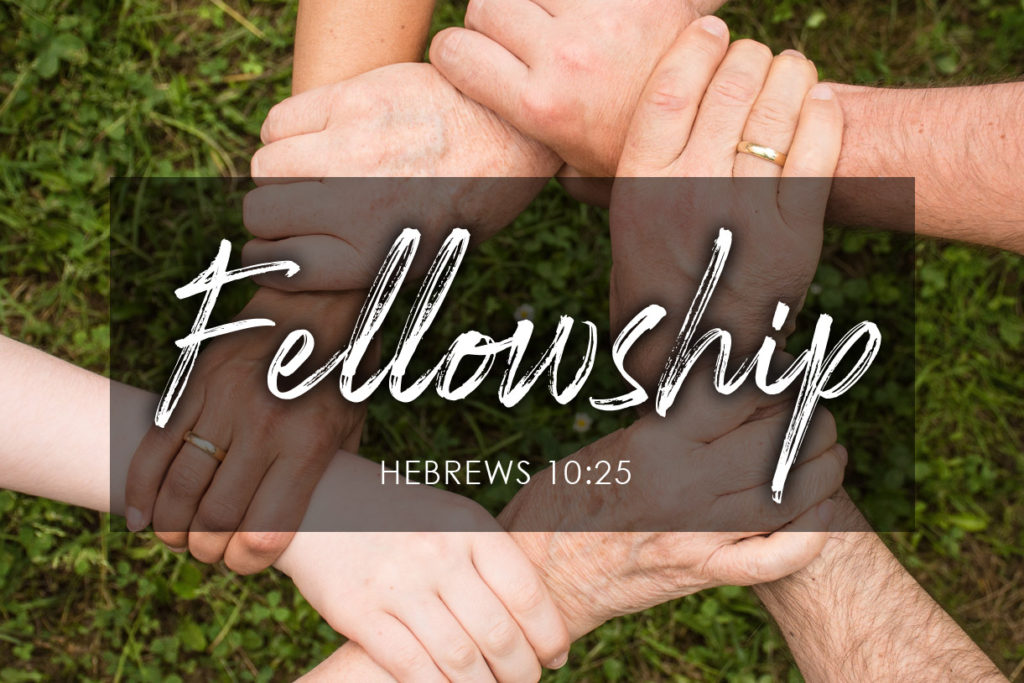 "25 not forsaking the assembling of ourselves together, as is the manner of some, but exhorting one another, and so much the more as you see the Day approaching."

Hebrews 10:25
Fellowship is at the root of spiritual growth.
Through His word, written in both Hebrew and English, God revealed insight to help us to understand His intended meaning of the word, fellowship.
In His Word, God uses "fellowship" to denote a relationship that is dependent on at least two individuals.
God wants us to know fellowship is actually an interdependent relationship.
Fellowship is also translated into contribution, participation and sharing. What's clear about the various translations of the word fellowship in the Bible is that actions are always involved in fellowship.
So in essence, fellowship is more than just gathering, it is achieving something with other individuals.
But what does fellowship achieve anyway?
Because fellowship involves Christ, it's more than a joint venture. What's actually achieved through fellowship is spiritual unity with the Lord, a deep inner relationship meant to glorify Him.

"23 I in them and you in me—so that they may be brought to complete unity. Then the world will know that you sent me and have loved them even as you have loved me."

John 17:23
With this in mind, how can we define fellowship so we can explain it to others?
Fellowship is a relationship among believers that's Christ centered, and intended to empower God's servants to accomplish His will on earth and bring His glory with their lives.
Were you able to glean and grow from this message so God can be further glorified and His Kingdom magnified? If so, I would love to hear from you. Follow this link to get in touch… Let's pray!
Father God;
We thank you for your presence in our lives,
We praise you Lord for the wisdom found through John's gospel and Paul's letter,
And we ask you Lord to help us find joy in your perfect plan.
Allow us to praise and love each other through faith in you Jesus,
Shield us from evil through your Word, salvation and prayer,
Guide us to abide by the truth as we spread the good news to one and all,
And lead the lost to You.
God we pray that you will continue to bless us,
To bless our lives and fill us with hope.
We ask you Lord to guide our footsteps and lead us to the way everlasting,
Through faith in you Lord we seek salvation and our place with you in Heaven
According to your ways, your everlasting wisdom and strength.
May your will be done, here on Earth and through the vast Universe,
May our hearts be filled with your everlasting love and grace.
Praises to You God, Amen!
This message was written by Daniel St.Pierre