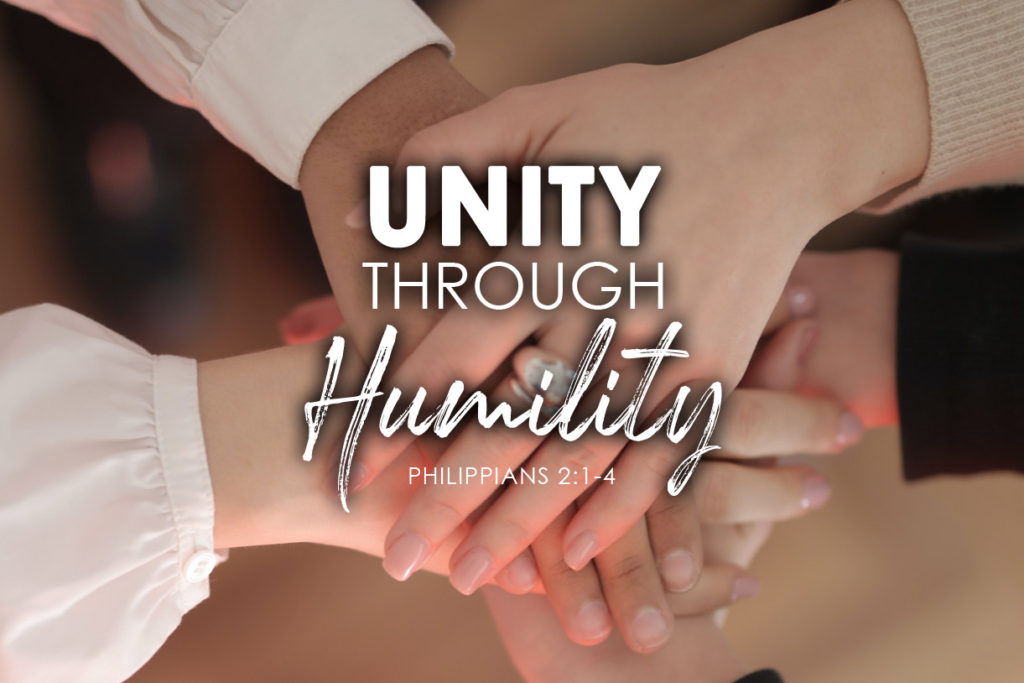 "1 Therefore if there is any consolation in Christ, if any comfort of love, if any fellowship of the Spirit, if any affection and mercy, 2 fulfill my joy by being like-minded, having the same love, being of one accord, of one mind. 3 Let nothing be done through selfish ambition or conceit, but in lowliness of mind let each esteem others better than himself. 4 Let each of you look out not only for his own interests, but also for the interests of others."

Philippians 2:1-4
Humility is at the root of unity.
While the proud walk alone, those who humble themselves before the Lord are part of an army of soldiers who strive in unison toward the Kingdom of God.
This is the reason why, around AD 62, the apostle Paul reached out to encourage the members of the church he planted a decade earlier at Philippi, the Greek city which the apostle visited during his second missionary journey.
In his letter to the Philippians, Paul reminds his readers of the comfort that comes along faith in Christ.
The apostle also reveals how fellowship, affection and mercy should be the vessels by which all believers communicate and admonish each other as iron sharpens iron.
Why do believers need encouragement?
The christian walk is called a walk because that's exactly what it is. It's not a run, a race or even close to a marathon!
Marathons don't involve peaks higher than Everest, or chasms that precipice to the core of our souls.
Marathon participants chase a finish line, trophies and medals.
The Christian walk features unity through humility, and it leads to Heaven.
It's no surprise that Paul reminded the Philippians to humble themselves, as pride has proven to be quite the roaring lion among the flock, then and now.

"Pride goes before destruction, And a haughty spirit before a fall."

Proverbs 16:18
This selfish pride does not only lead to destruction, but it robs those who would otherwise be blessed by the pouring out of God's love.
Prioritizing other people's interests before our own is more than a command. It's part of an answer key, with answers strategically embedded within people who God places along our walk on that narrow path…
Were you able to glean and grow from this message so God can be further glorified and His Kingdom magnified? If so, I would love to hear from you. Follow this link to get in touch… Let's pray!
Father God;
We thank you for your presence in our lives,
We praise you Lord for the wisdom found through John's gospel and Paul's letter,
And we ask you Lord to help us find joy in your perfect plan.
Allow us to praise and love each other through faith in you Jesus,
Shield us from evil through your Word, salvation and prayer,
Guide us to abide by the truth as we spread the good news to one and all,
And lead the lost to You.
God we pray that you will continue to bless us,
To bless our lives and fill us with hope.
We ask you Lord to guide our footsteps and lead us to the way everlasting,
Through faith in you Lord we seek salvation and our place with you in Heaven
According to your ways, your everlasting wisdom and strength.
May your will be done, here on Earth and through the vast Universe,
May our hearts be filled with your everlasting love and grace.
Praises to You God, Amen!
This message was written by Daniel St.Pierre