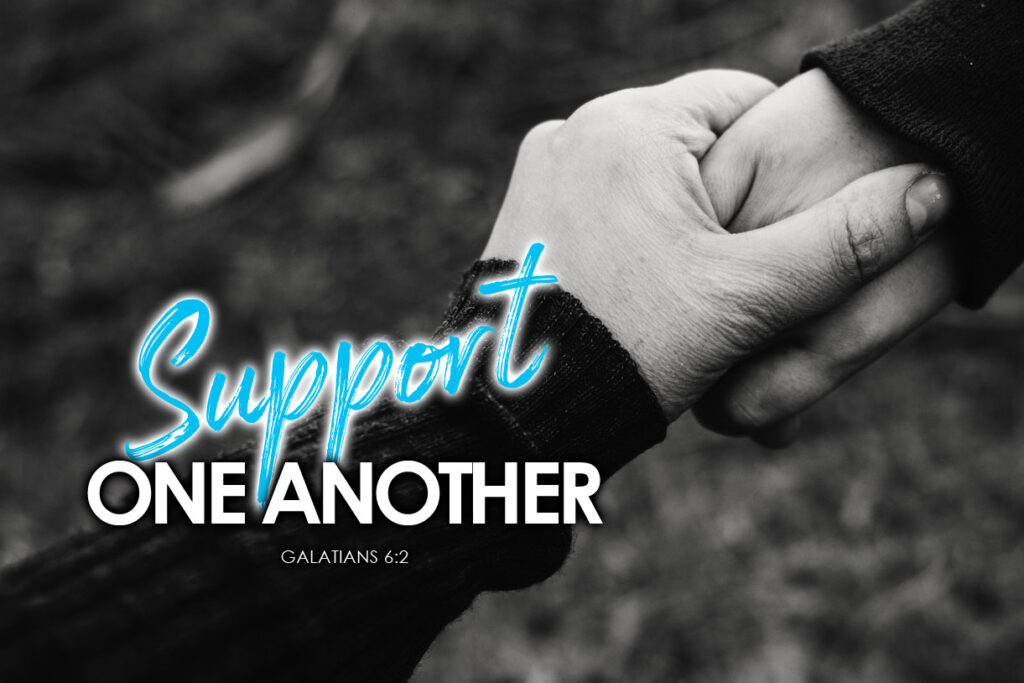 "2 Bear one another's burdens, and so fulfill the law of Christ. "

Galatians 6:2
No one can go through life alone.
God did not create us to live by ourselves, on a deserted island. We are social beings, made in God's image, and we are meant to thrive on Earth and bring glory to the One and only Savior.
Many of us know the verse in which the apostle John describes God's love as so immense, that He died and gave up His own life for us on the cross…

"16 For God so loved the world that He gave His only begotten Son, that whoever believes in Him should not perish but have everlasting life."

John 3:16
God's love for us in unconditional.
Like a devoted parent, God loves his children. He loves us so much, He actually gave Himself up on the cross to show us how much He loves us… To death.
But why did Jesus have to die?
The legal justification involved the Jewish high priests who were looking for a way to get rid of Jesus, whom they regarded as the leader of a new movement that challenged their religious status quo.
Jesus basically posed a threat to their power, but the Jewish leaders couldn't just take action themselves based on the nature of their accusation.
Ultimately, judgment and sentencing was left up to Pontius Pilate, the Roman governor at the time. Since they needed to provide him with a legal justification for Jesus to be crucified, Jewish leaders charged Jesus with blasphemy, a crime punishable by death.
But Jesus refused to defend Himself before Pilate or confront His accusers, and eventually He convicted of blasphemy and sentenced to be crucified.
It was on the cross at Calvary that Jesus, God in the flesh gave up His life as the ultimate sacrifice.
Because He loves us unconditionally, God took on our burden.
And just as He bore our burden on the cross, we are called to help others sacrificially in our lives.
Give to those in need, feed the hungry, quench the thirsty, host a stranger, mend the brokenhearted, lead the lost.
Most importantly, we are called to spread hope

"11 For I know the plans I have for you says the Lord plans to prosper you and not to harm you, plans to give you hope and a future."

Jeremiah 29:11
Yes! God wants us to prosper, to thrive!
The same hope which stems from God should flow from us as we answer the call to thrive and bring Him glory with our lives.
God's love is in us, let's pour it onto others.
God's love is abundant, let's draw from its living source, the holy Word.
God's love surrounds us, let's sing aloud and worship Him who is good and holy!
Point your compass at God, and you will never lose your way…
Were you able to glean and grow from this message so God can be further glorified and His Kingdom magnified? If so, I would love to hear from you. Follow this link to get in touch… Let's pray!
Father God;
We thank you for your presence in our lives,
We praise you Lord for the wisdom found through Paul and John,
And we ask you Lord to help us find joy in your perfect plan.
Allow us to praise and love each other through faith in you Jesus,
Shield us from evil through your Word, salvation and prayer,
Guide us to abide by the truth as we spread the good news to one and all,
And lead the lost to You.
God we pray that you will continue to bless us,
To bless our lives and fill us with hope.
We ask you Lord to guide our footsteps and lead us to the way everlasting,
Through faith in you Lord we seek salvation and our place with you in Heaven
According to your ways, your everlasting wisdom and strength.
May your will be done, here on Earth and through the vast Universe,
May our hearts be filled with your everlasting love and grace.
Praises to You God, Amen!
This message was written by Daniel St.Pierre