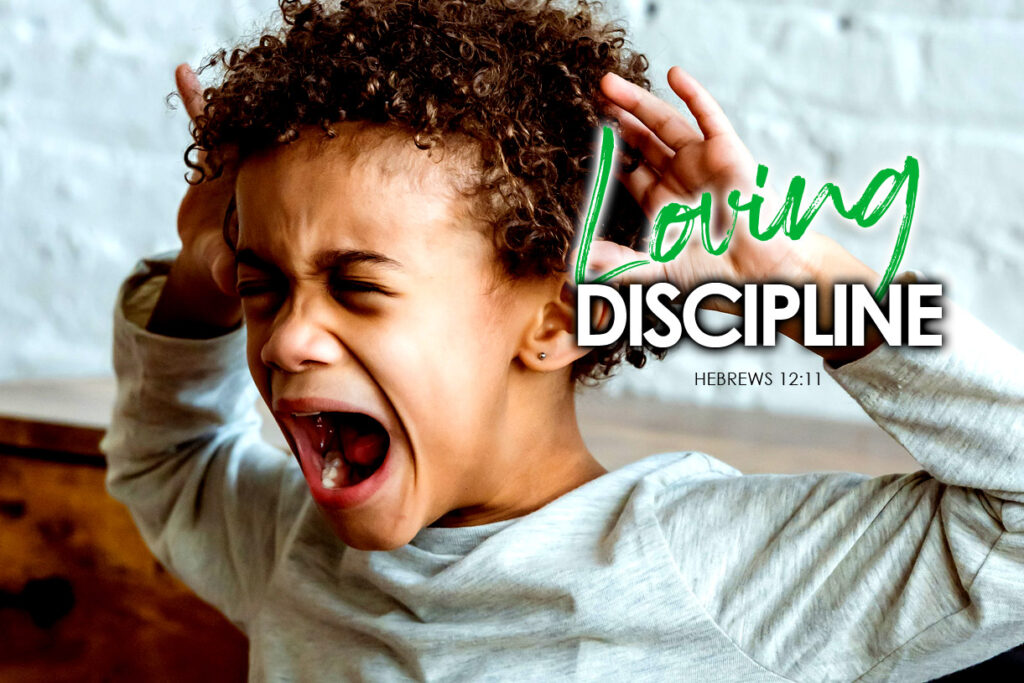 "11 Now no chastening seems to be joyful for the present, but painful; nevertheless, afterward it yields the peaceable fruit of righteousness to those who have been trained by it."

Hebrews 12:11
Children are a blessing from God, and among believers, a father's wealth.
While most children certainly are a blessing, some are inevitably more work than others. Fact is, there are indeed children who need additional encouragement in the way of discipline.
That being said, sometimes it's difficult to know if we're disciplining our children effectively. Then, there's the incredibly vague concept of "Christian Discipline" or "Biblical Discipline" which can be just as confusing.
When countless parents are left to their own accord to gauge their individual success, or failure, it's the struggling children who suffer most.
Confusion Leads To Destruction
If you're among the millions of parents who are getting lost in the landscape of advice surrounding Christian discipline, don't worry, you're not alone.
Fact is, if you ask a thousand parents to describe their overall goals and methods of discipline, you will likely get a thousand different answers.
When I was growing up, my parents used spanking to discipline my sister and me when we disobeyed, disrespected or dishonored them. It was my father's responsibility to discipline us, as my mother seldom did so herself.
The problem with my father's disciplining is, he was a drunk and often punished my sister and me unfairly. He used his belt to discipline us, and sometimes, I got the buckle end of his belt.
As an adult, and a father, I have been blessed with 4 amazing daughters whom my wife and I disciplined biblically, using a paddle or rod.

"Whoever spares the rod hates their children, but the one who loves their children is careful to discipline them."

Proverbs 13:24
It's no secret one of the most challenging aspects of parenting involves disciplining our children. Nothing infuriates a parent more than a disobedient, disrespectful child, and often, it's the parent's own doing that results in frustration and dysfunction within families.
Read The Instructions
The good news is, God gave parents instructions in His Word and He is clear as to the method we should use to discipline our children.
No parent is perfect, and there's no fool proof formula to discipline our kids.
The only guideline is love.
Disciplining must be handled with love, and should never be done in anger.
Children who are being disciplined should understand why they are being rebuked and punished.
Senseless Punishment Is Not Of God.
God's love is unconditional, but His tolerance does has its limits.
Parents with unruly children eventually give up, or give in and this leads children to destruction, like the blind leading the blind to a precipice where all fall to their death.
The solution is simple: Love.
Seek and spread God's love in all parenting endeavors. Surround yourself with other servants of the risen Savior. Immerse yourself in songs of praise, and dwell in God's word for your own personal growth.
Raise children up in a way that's glorifying to God, and when they are all grown up, they will follow the way that leads to Him…
Were you able to glean and grow from this message so God can be further glorified and His Kingdom magnified? If so, I would love to hear from you. Follow this link to get in touch… Let's pray!
Father God;
We thank you for your presence in our lives,
We praise you Lord for the wisdom found through Paul and John,
And we ask you Lord to help us find joy in your perfect plan.
Allow us to praise and love each other through faith in you Jesus,
Shield us from evil through your Word, salvation and prayer,
Guide us to abide by the truth as we spread the good news to one and all,
And lead the lost to You.
God we pray that you will continue to bless us,
To bless our lives and fill us with hope.
We ask you Lord to guide our footsteps and lead us to the way everlasting,
Through faith in you Lord we seek salvation and our place with you in Heaven
According to your ways, your everlasting wisdom and strength.
May your will be done, here on Earth and through the vast Universe,
May our hearts be filled with your everlasting love and grace.
Praises to You God, Amen!
This message was written by Daniel St.Pierre