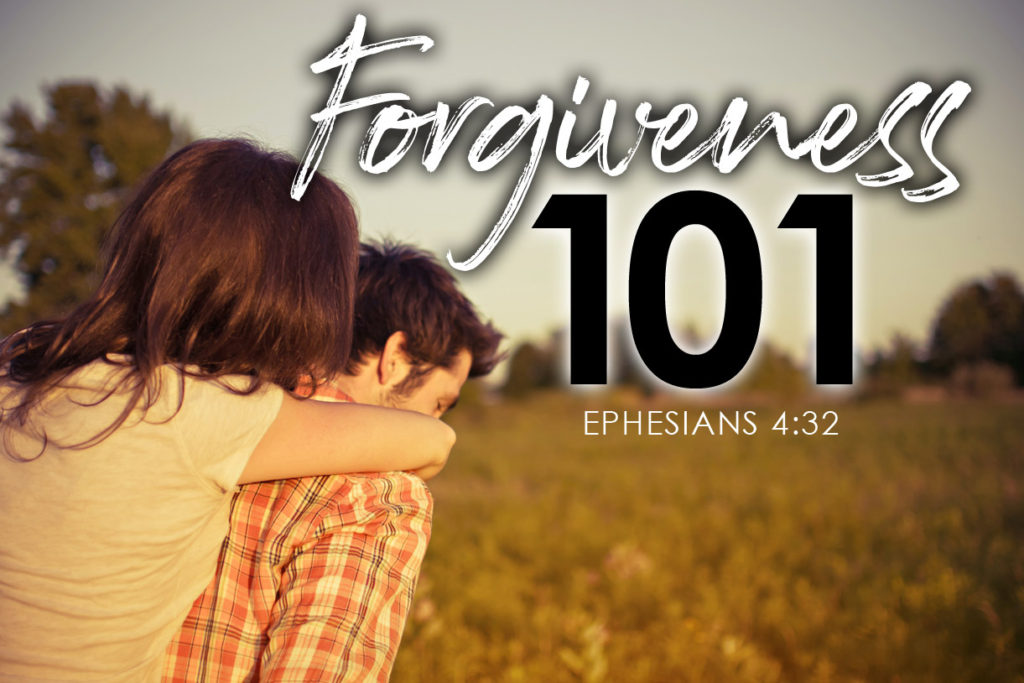 "Be kind and compassionate to one another, forgiving each other, just as in Christ God forgave you."

Ephesians 4:32
Forgiveness is not easy. Specially when it involves a loved one or a spouse.
What does the Bible say about forgiveness?
Forgiveness is defined as the letting go of sin.
In the Bible, scripture inspires believers to forgive everyone, every time, of everything, as an act of obedience and gratefulness to God.
One example of forgiveness out of gratitude rather than justification can be found in Matthew's gospel when Peter posed Jesus a question about the topic…

"Then Peter came up and said to him, "Lord, how often will my brother sin against me, and I forgive him? As many as seven times?" Jesus said to him, "I do not say to you seven times, but seventy-seven times."

Matthew 18:21-22
Here, Jesus is simply showing us the way to purpose enriched forgiveness. The deliberate act of letting go of sin against us, for the glory of the One who forgives our own sins.
God forgives those who confess their sins.
The Almighty is just and He knows the hearts of all His creation.
He sent His begotten Son, Jesus, to give us hope through His sacrifice on the cross, and to cleanse us from all unrighteousnes.
Why?
Because He loves us.
In light of this, should we strive to forgive others who sinned against us as God forgives those who trespass against Him?
You can sure try, but odds are you're going to fail… BIG TIME!
Here's why you shouldn't try to forgive someone who betrayed you the way our divine God forgives them IF they repent of their sin…
Because You're Not God.
God forgives the humble, those who admit they knew right from wrong and chose to do wrong, which is sin.
Although we are called to forgive those who wronged us, for many, forgiving is synonymous with allowing because too often the transgressor doesn't show guilt, repentance or even any kind of compassion.
And that's where Satan gets you.
Forgiving isn't meant to benefit the sinner, it's an opportunity to let go and grow!
Jesus told Peter that he was expected to forgive his brother to no end. The Lord did not intend to discourage His beloved apostle, instead He was revealing the reward that came along forgiving others who trespass against us.
Although the reward is sometimes invisible, as the burden lifted off one's shoulders, a divine byproduct of forgiveness, there are significant advantages to forgiving others who wrong us – without repentance or shame.
Peace of Mind.
Forgiving others will cleanse your soul of the sins of others, and free up your heart for the love of God.
With peace of mind comes joy, hope, love, and gratitude always follows…
You see, forgiveness is not really about others. It's about you.
The sooner you give it to God, and let it go, the sooner you can grow.
Does it hurt to forgive?
Yes.
It does.
It hurts to let go of the pain. But if we don't let go, then it stays with us, so it keeps hurting.
So, go to God, and give it all to Him. Let it go. Then, move on. You-can-do-this!
If you struggle with forgiveness and seek guidance, I would love to hear from you. Follow this link to get in touch…
Let's pray!
Father God;
We thank you for your presence in our lives,
We praise you Lord for the wisdom found through Paul and Matthew ,
And we ask you Lord to help us find joy in your perfect plan.
Allow us to praise and love each other through faith in you Jesus,
Shield us from evil through your Word, salvation and prayer,
Guide us to abide by the truth as we spread the good news to one and all,
And lead the lost to You.
God we pray that you will continue to bless us,
To bless our lives and fill us with hope.
We ask you Lord to guide our footsteps and lead us to the way everlasting,
Through faith in you Lord we seek salvation and our place with you in Heaven
According to your ways, your everlasting wisdom and strength.
May your will be done, here on Earth and through the vast Universe,
May our hearts be filled with your everlasting love and grace.
Praises to You God, Amen!
This message was written by Daniel St.Pierre