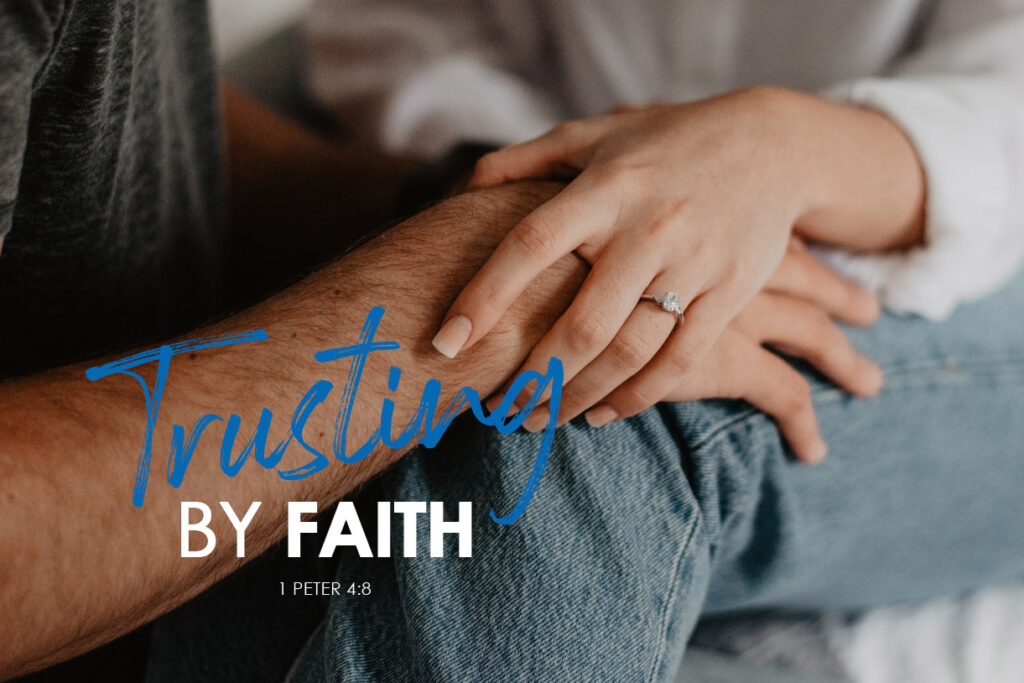 "8 And above all things have fervent love for one another, for "love will cover a multitude of sins."

1 Peter 4:8
Whether you're dating or married, if you're in a relationship and trust has become an issue, remember that God has a plan for you and your partner.
And yes, it involves love, fervent love to be precise.
As believers, Christians are able to lean on Christ throughout our relationships, specially in difficult times where stress, disagreement or even distance get in the way.
Prayer can be a powerful source of strength, and of course, there is no substitute for fellowship.
No matter how long you've been with your partner, like a fragile vase, when trust gets a crack, or worse, a fracture, we can often feel it's impossible to mend.
Fact is, no relationship, not even a godly one, is perfect.
That's why we need a well to draw from, one that never runs dry. That well is Jesus.
Imagine being able to draw hope from that well, when we find ourselves in situations that seem hopeless. Or courage, when fear sets in. And love, when our hearts run low.
No one wants to be in a relationship where trust has faded.
One solution is to avoid relationships altogether. Another solution involves placing our trust in Jesus, leading by example and making certain to pour out God's love each chance we get.
Essentially, be the change we expect in our partner.
And, you should be sure your partner is on board with you, on the same track and hopefully, walking the same narrow path you are on.
Trust is fragile. Broken trust takes time to mend…
The good news is, we can always trust Jesus!
We can go to Him in prayer, in songs of worship, dwell in His Word and surround ourselves with like minded servants of God.
Just give it time…
Were you able to glean and grow from this message so God can be further glorified and His Kingdom magnified? If so, I would love to hear from you. Follow this link to get in touch… Let's pray!
Father God;
We thank you for your presence in our lives,
We praise you Lord for the wisdom bestowed upon Peter,
And we ask you Lord to help us find joy in your perfect plan.
Allow us to praise and love each other through faith in you Jesus,
Shield us from evil through your Word, salvation and prayer,
Guide us to abide by the truth as we spread the good news to one and all,
And lead the lost to You.
God we pray that you will continue to bless us,
To bless our lives and fill us with hope.
We ask you Lord to guide our footsteps and lead us to the way everlasting,
Through faith in you Lord we seek salvation and our place with you in Heaven
According to your ways, your everlasting wisdom and strength.
May your will be done, here on Earth and through the vast Universe,
May our hearts be filled with your everlasting love and grace.
Praises to You God, Amen!
This message was written by Daniel St.Pierre