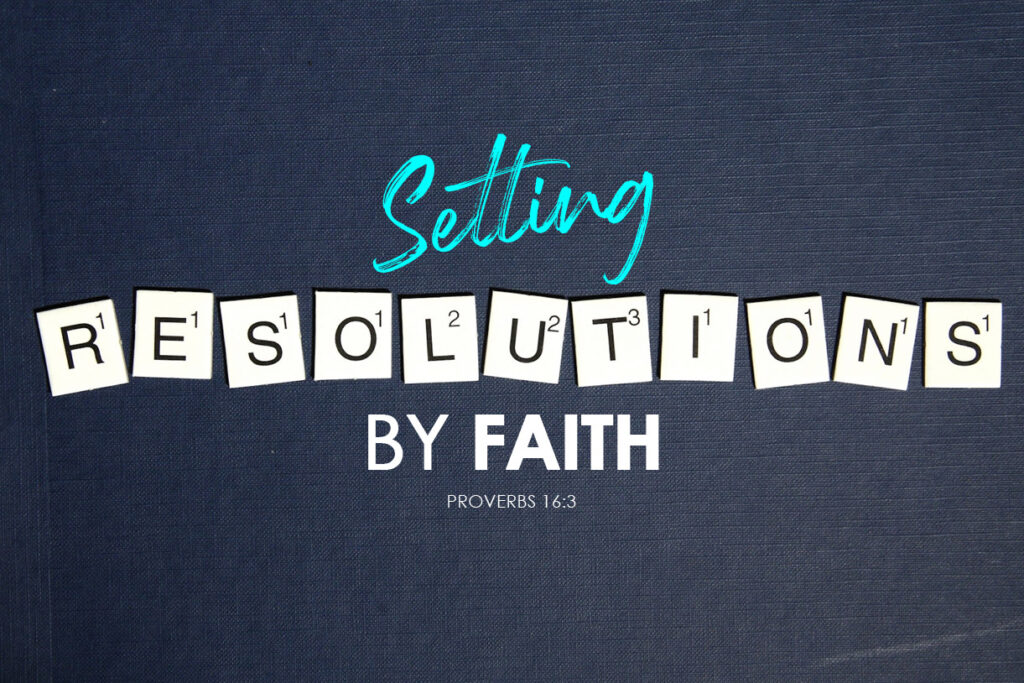 "3 Commit your works to the Lord,
And your thoughts will be established."

Proverbs 16:3
It's the first day of the new year, and this calls for New Year Resolutions.
But, what exactly is a resolution?
By definition, resolutions are solid decisions to either do something, or to avoid doing something.
New Year's resolutions are meant to improve our lives, by doing something driven by purpose, like something healthy or fun.
Of course, resolutions can also include things we want to avoid doing, like eating too much fast food, staying up too late, gambling, duh, drinking too much alcohol and the list goes on and on…
While there is absolutely nothing wrong with making a list of new year resolutions, for best results, we must commit ourselves to those items on our list as if they were promises made to God.
Otherwise, you'll run the chance of turning your resolutions into wishes, and we know what happens to those…
The problem with most new year resolutions is, they rely on effort, and often require discipline beyond our own ability. And, this is where faith comes in.
Instead of making New Year resolutions, make individual promises to God and engage into a commitment for each item on your list.
Addressing New Year resolutions as if they were living promises made to God will likely make for a much, much shorter list. And this should help you keep your word.
You Can Do It!
God wants you to succeed. He places the tools, chooses the right people and even sets the stage for us to overcome life's challenges.
Whatever you do, allow God to guide you through each challenge that comes along with your New Year resolutions, or "living promises to God…"
Were you able to glean and grow from this message so God can be further glorified and His Kingdom magnified? If so, I would love to hear from you. Follow this link to get in touch… Let's pray!
Father God;
We thank you for your presence in our lives,
We praise you Lord for the wisdom bestowed upon King Solomon,
And we ask you Lord to help us find joy in your perfect plan.
Allow us to praise and love each other through faith in you Jesus,
Shield us from evil through your Word, salvation and prayer,
Guide us to abide by the truth as we spread the good news to one and all,
And lead the lost to You.
God we pray that you will continue to bless us,
To bless our lives and fill us with hope.
We ask you Lord to guide our footsteps and lead us to the way everlasting,
Through faith in you Lord we seek salvation and our place with you in Heaven
According to your ways, your everlasting wisdom and strength.
May your will be done, here on Earth and through the vast Universe,
May our hearts be filled with your everlasting love and grace.
Praises to You God, Amen!
This message was written by Daniel St.Pierre