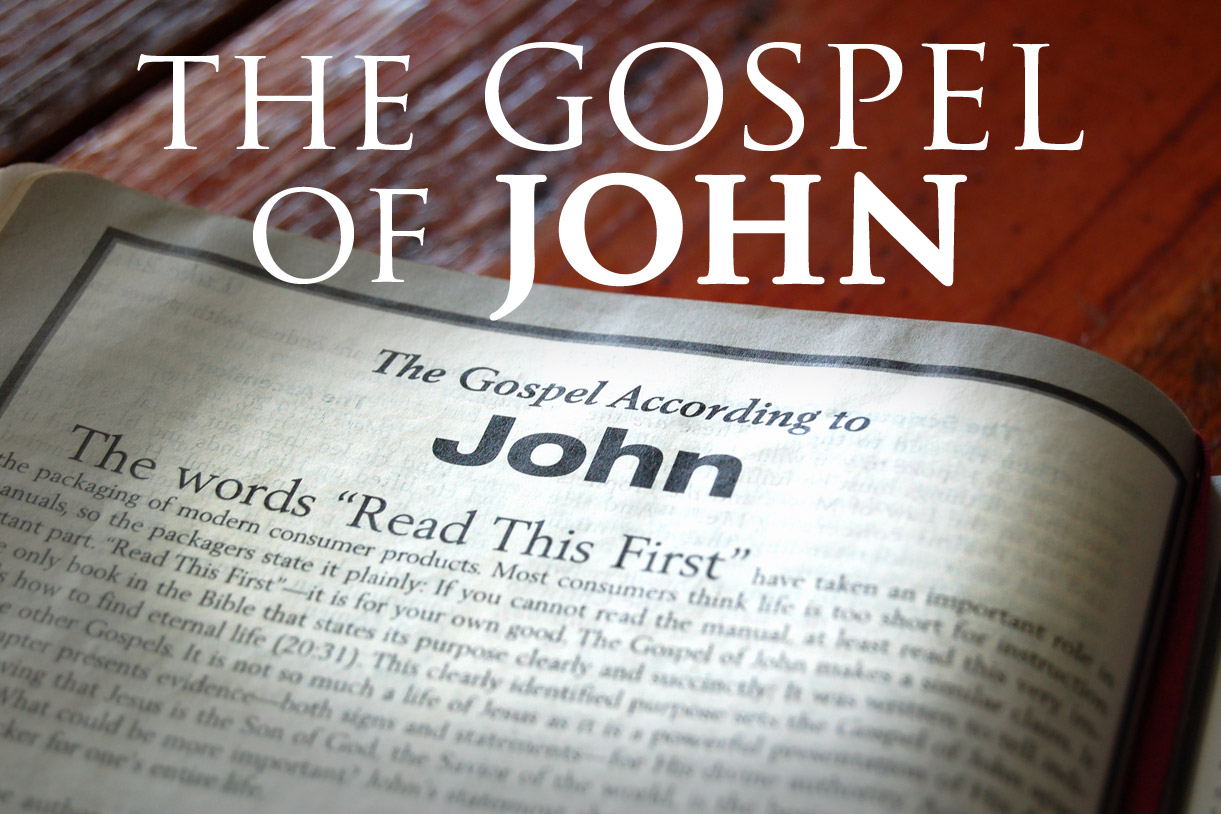 Around April AD 33, the Jews were celebrating the Feast of Tabernacles in Jerusalem and Jewish leaders were plotting to arrest Jesus, then put Him on trial for blasphemy.
Jesus further infuriated the Jews when He told them they were spiritually dead, and He revealed He knew their forefather Abraham, in spite of the fact the patriarch died long before Jesus was born. When He said these things, the Jewish leaders picked up stones to kill Him but He vanished right before their eyes.
"1 Now as Jesus passed by, He saw a man who was blind from birth. 2 And His disciples asked Him, saying, "Rabbi, who sinned, this man or his parents, that he was born blind?"" (John 9:1-2)
Because they were Jews, Jesus' believers believed sin was at the root of suffering, and in this case, they were perplexed as to the reason why the man was born blind. Jewish teaching tells us that life begins with conception, as such it is possible for someone to sin before birth, this explaining birth illnesses or defects. But the fact is, not all afflictions are rooted in sin, some are used by God for His glory. It is very likely this instance was planned by God to showcase Jesus' divine character.
"3 Jesus answered, "Neither this man nor his parents sinned, but that the works of God should be revealed in him. 4 I must work the works of Him who sent Me while it is day; the night is coming when no one can work." (John 9:3-4)
Here, Jesus teaches us that suffering is not necessarily the cause of sin, but rather God uses pain as a gateway for His magnificence to be seen and felt.
Furthermore, since He knew His time among us in the flesh was coming to an end, Jesus made it clear He had work to do and little time left to complete His mission.
"5 As long as I am in the world, I am the light of the world."" (John 9:5)
Next, Jesus revealed that while He remained on the earth, He would serve as a beacon of light for those who wish to come to Him and by their faith in Him, each one is saved from the wages of sin and promised a place in Heaven, along side God and Jesus, forever.
"6 When He had said these things, He spat on the ground and made clay with the saliva; and He anointed the eyes of the blind man with the clay. 7 And He said to him, "Go, wash in the pool of Siloam" (which is translated, Sent). So he went and washed, and came back seeing." (John 9:6-7)
The reason why Jesus used clay, essentially dirt to heal the man of his affliction remains unknown. What's important in this section of John's gospel is the fact Jesus healed a man who had been blind his entire life, something no one else could possibly do at the time using any available medicine or technology.
The pool of Siloam was fed through a channel that carried water to it from the spring of Gihon in the Kidron Valley, and there was nothing extraordinary.
In healing the blind man, Jesus proved once again He was God in the flesh.
"8 Therefore the neighbors and those who previously had seen that he was blind said, "Is not this he who sat and begged?"" (John 9:8)
These are the people who knew the blind man for a long time, and since they witnessed the man was miraculously healed, their testimony was that much more powerful than those who witnessed the miracle but never actually knew the man.
"9 Some said, "This is he." Others said, "He is like him." He said, "I am he."" (John 9:9)
So that there was no confusion, the man himself admitted to being the beggar the people were debating over. The truth is, Jesus healed a man who had been blind his whole life.
"10 Therefore they said to him, "How were your eyes opened?" 11 He answered and said, "A Man called Jesus made clay and anointed my eyes and said to me, 'Go to the pool of Siloam and wash.' So I went and washed, and I received sight."" (John 9:10-11)
Because they were skeptics, those who witnessed the miraculous healing questioned the man and asked him who healed him. When questioned, the man simply explained what took place and told the people it was Jesus who healed him.
"12 Then they said to him, "Where is He?" He said, "I do not know."" (John 9:12)
This was yet another heal and go scenario used by Jesus to create awareness and produce first count witnesses to His works, so His ministry could grow organically and be based on facts and events that actually took place, rather than hearsay and rumors that can never be verified. Let's pray!
Father God;
We thank you for your blessings in our lives,
We praise you Lord for the wisdom found through the gospel of John,
We ask you Lord to inspire us to live out the apostle's writings
As we continue to learn more about you through your word.
Lord we ask you to strengthen us each day as we endure through battles,
Allow us to praise and love each other through faith in you Jesus,
Shield us from evil through the truth, the gospel, salvation and prayer,
Guide us to abide by your word as we spread your gospel to one and all
Becoming examples of Christian faith through our character as we walk the narrow path.
God we pray that you will continue to bless us, to bless our lives and fill us with hope
We ask you Lord to guide our footsteps and lead us to the way everlasting,
Through faith in you Lord we seek salvation and our place with you in Heaven
According to your ways, your everlasting wisdom and strength.
May your will be done
In our lives, for your life.
We thank you for your love and all you bless us with each day.
Praise God,
Amen!
This message was written by Daniel St.Pierre
Email: danielstpierre@thrivethroughchrist.com