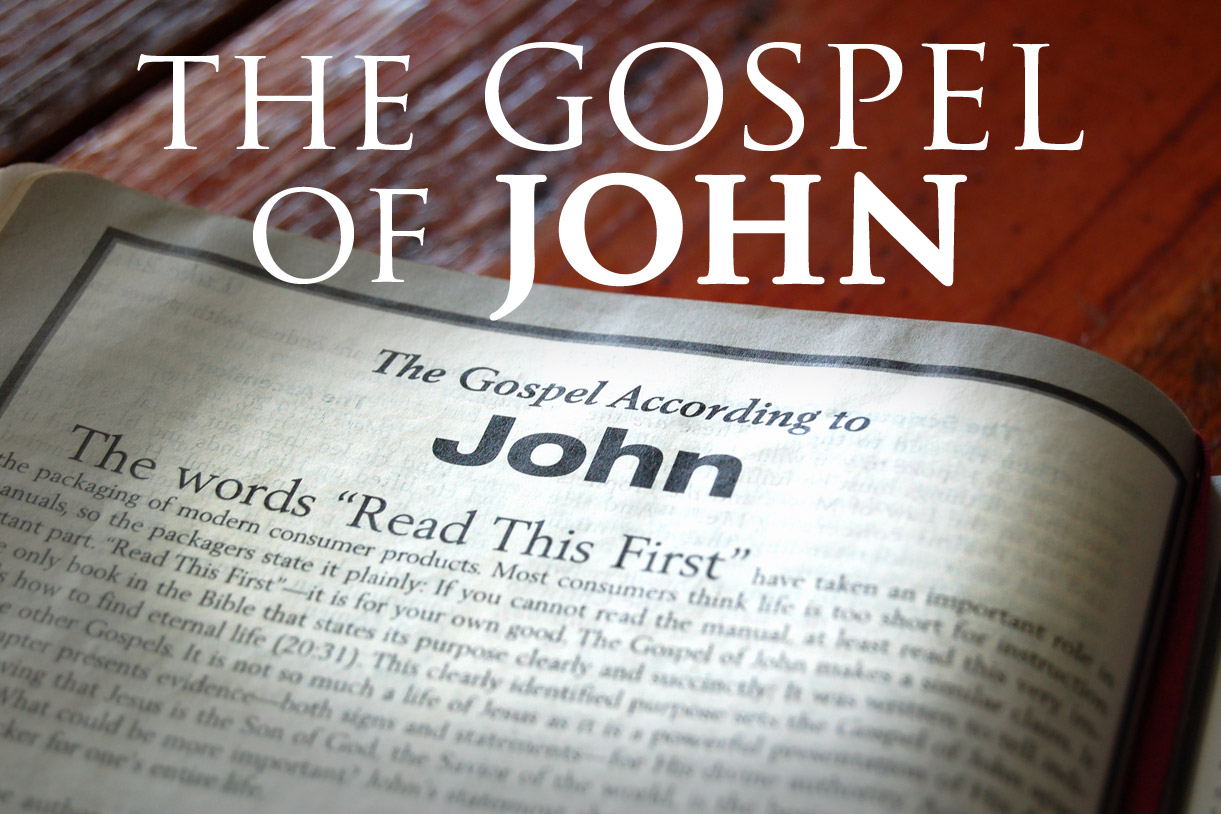 The time had come for Jesus to go to His Father, and for John to wrap up his account of the life, death and resurrection of the Savior of man.
"20 Then Peter, turning around, saw the disciple whom Jesus loved following, who also had leaned on His breast at the supper, and said, "Lord, who is the one who betrays You?"" (John 21:20)
Jesus had just restored Peter as His rock and the leader of His church, and as they walked the apostle asked the Lord about the one who would betray Him.
"21 Peter, seeing him, said to Jesus, "But Lord, what about this man?"" (John 21:21)
Peter had been given his mission, starting with following Jesus and here we see that he was curious as to John's role within the Lord's ministry. Although Peter and John were friends, Jesus set apart each apostle and it was clear that Peter was to lead the church, but what about John?
"22 Jesus said to him, "If I will that he remain till I come, what is that to you? You follow Me."" (John 21:22)
Jesus did not find it necessary to brief Peter on his friend's role within His ministry, instead the Lord was clear in His instructions that Peter's responsibility as the leader of the church was his own appointment, while John's mission was his own affair, and it would involve a more supportive role.
"23 Then this saying went out among the brethren that this disciple would not die. Yet Jesus did not say to him that he would not die, but, "If I will that he remain till I come, what is that to you?"" (John 21:23)
Jesus never claimed John would not die, He simply alluded to His will as God in the flesh which was not Peter's business not should it have been. After all, what God want to do with us is His business, not ours and as His servants, we should be surrendered to His plan for us knowing He loves us and wants what's best for us.
"24 This is the disciple who testifies of these things, and wrote these things; and we know that his testimony is true." (John 21:24)
John never mentioned his name in his gospel, and now at the conclusion of his testimony he wanted to ensure his readers knew who wrote this epistle and that it was indeed a first person account of the life of Jesus of Nazareth, the death of the Christ on the cross and the resurrection of the Savior from the dead.
The truth of the matter is, John knew Jesus personally and he was well aquatinted with the other men who were also close to the Christ, from days to years in His presence on a daily basis. When John used "we" in his statement, he was referring to other disciples who knew Jesus personally. His account or gospel is true and it must serve as a divinely appointed guide book by which all believers should model their lives after.
"25 And there are also many other things that Jesus did, which if they were written one by one, I suppose that even the world itself could not contain the books that would be written. Amen." (John 21:25)
John loved Jesus and here, the apostle shared a fact about the Lord's good works which cannot be counted because the number of them stretches far beyond any imagination.
Are you ready to join God's ARMY and help further God's Kingdom? I invite you to click HERE to reach out to me so we can get together in a virtual meeting and further explore ministry opportunities as fishers of men and women, for God's glory! Let's pray…
Father God;
We thank you for your blessings in our lives,
We praise you Lord for the wisdom found through the gospel of John,
We ask you Lord to inspire us to live out the apostle's writings
As we continue to learn more about you through your word.
Lord we ask you to strengthen us each day as we endure through battles,
Allow us to praise and love each other through faith in you Jesus,
Shield us from evil through the truth, the gospel, salvation and prayer,
Guide us to abide by your word as we spread your gospel to one and all
Becoming examples of Christian faith through our character as we walk the narrow path.
God we pray that you will continue to bless us, to bless our lives and fill us with hope
We ask you Lord to guide our footsteps and lead us to the way everlasting,
Through faith in you Lord we seek salvation and our place with you in Heaven
According to your ways, your everlasting wisdom and strength.
May your will be done
In our lives, for your life.
We thank you for your love and all you bless us with each day.
Praise God,
Amen!
This message was written by Daniel St.Pierre
Email: danielstpierre@thrivethroughchrist.com