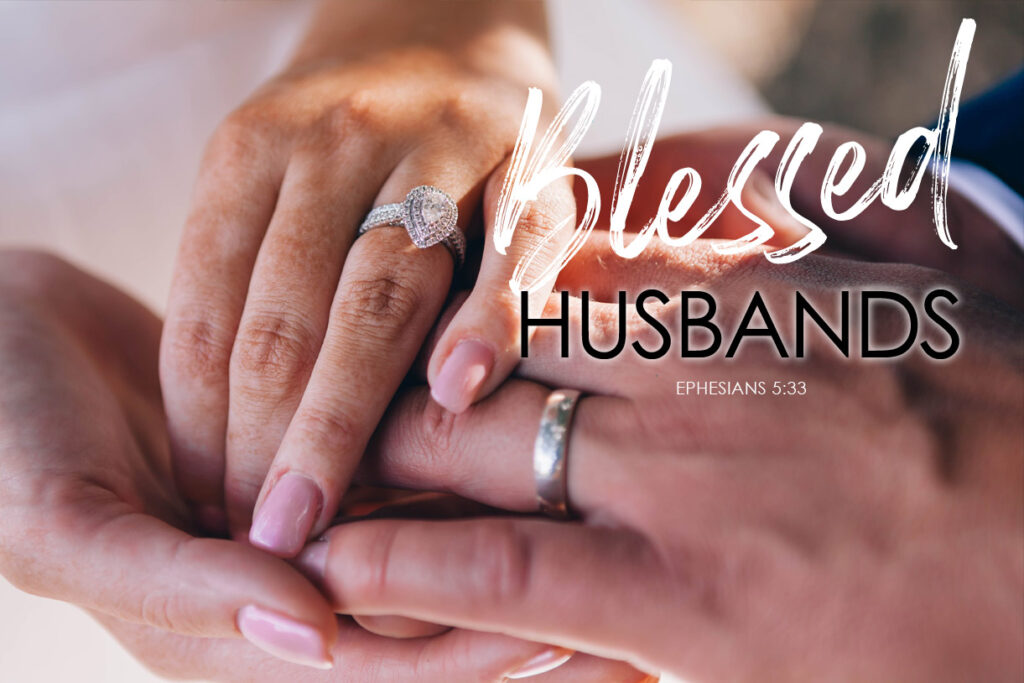 "33 Nevertheless let each one of you in particular so love his own wife as himself, and let the wife see that she respects her husband."

Ephesians 5:33
Marriage is hard.
I've been married for close to 19 years, and my parents were married until my mother passed away so if there's one thing I learned about matrimony, it's that it takes work, to make marriage work
I mean thing about it for a minute. Two people of opposite sex enter into a contractual agreement to live together, and grow together – Forever.
As far as I know, most marriages are for life as I've never heard of a wedding ceremony in which the vows include start and end dates…
And for many of us, living with someone else, sharing a life with another flawed human being poses challenges that in themselves, can be quite overwhelming over time.
Fact is, there are no perfect marriages and, I think you'll agree, no perfect people.
For a marriage to work, you'll nee two people who choose not to give up on each other no matter what.
In my marriage to my wife Elizabeth, it saddens me to admit I have given her ample opportunities to walk away from our marriage, and although not in as great a quantity, she has given me opportunities as well.
But the reason our marriage was a success is not because of perfection. It worked because when we felt we broke our vowed promises, we each decided our family was more important than either of us on our own managing a broken family.
Inspired by our faith, and surrounded by like minded servants of God, Elizabeth and I continued our marriage for the sake of our daughters' future, and for the glory of our Savior.
The good news is, you can do that too!
When you feel your marriage is broken, you can seek counsel in your friends, family and within your fellowship.
Whatever you do, when your bond with partner seems to dwindle away rather than grow each day, you must seek wisdom in the people God places along your path.
Start with God's grace.

"19 So then, my beloved brethren, let every man be swift to hear, slow to speak, slow to wrath;"

James 1:193
Not only toward your wife, but all men and women in your life.
Give others the benefit of the doubt, even liars, extend God's grace onto those who least deserve it, enemies first.
A while back, I heard someone say "Nobody knows what nobody else is going through."
I do believe this resonates within each one of us, except God knows what we're going through and often, He's the reason for the seasons in our lives.
Husbands! Be blessed in your marriage, and strive to honor your vowed promises with each breath God gives you on this earth, and beyond…
Were you able to glean and grow from this message so God can be further glorified and His Kingdom magnified? If so, I would love to hear from you. Follow this link to get in touch… Let's pray!
Father God;
We thank you for your presence in our lives,
We praise you Lord for the wisdom found through Paul and James,
And we ask you Lord to help us find joy in your perfect plan.
Allow us to praise and love each other through faith in you Jesus,
Shield us from evil through your Word, salvation and prayer,
Guide us to abide by the truth as we spread the good news to one and all,
And lead the lost to You.
God we pray that you will continue to bless us,
To bless our lives and fill us with hope.
We ask you Lord to guide our footsteps and lead us to the way everlasting,
Through faith in you Lord we seek salvation and our place with you in Heaven
According to your ways, your everlasting wisdom and strength.
May your will be done, here on Earth and through the vast Universe,
May our hearts be filled with your everlasting love and grace.
Praises to You God, Amen!
This message was written by Daniel St.Pierre