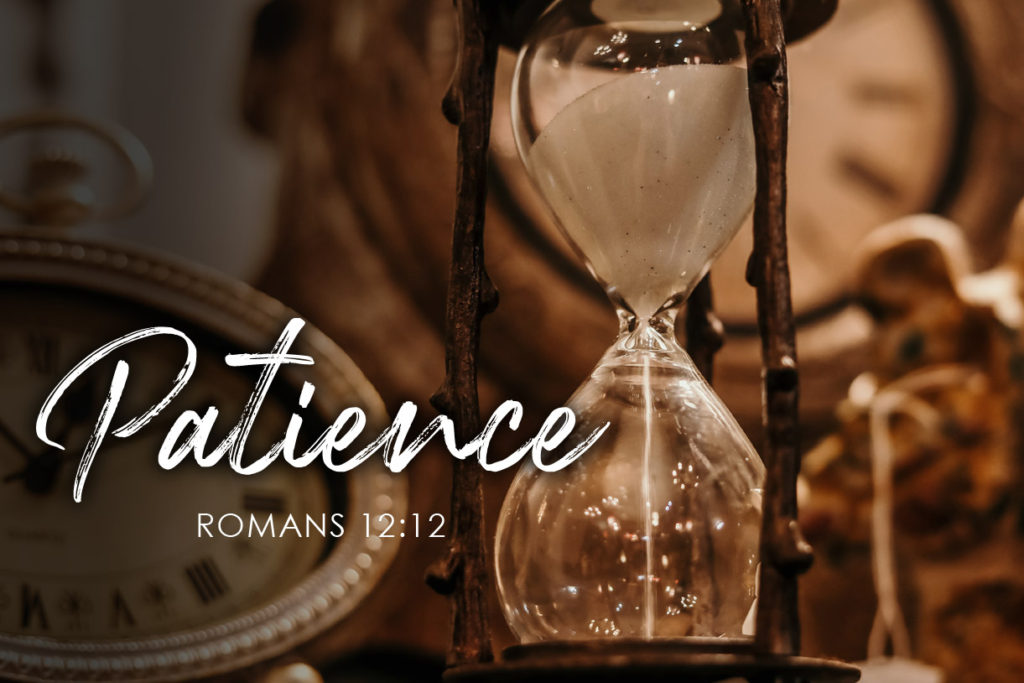 "12 Rejoice in hope, be patient in tribulation, be constant in prayer."

Romans 12:12
Patience is a virtue. I wasn't born patient and for that matter, neither were you
People who are patient are disposed to act in ways that are consistent with high moral principles.
Patience is learned. And, patience is earned.
For believers, patience is more than a mere beneficial quality.
Patience serves as a inner beacon which guides us through the smoke that rises from the pit where the enemy reigns.
Patience is love. And, love is patient.

"4 Love is patient, love is kind. It does not envy, it does not boast, it is not proud."

1 Corinthians 13:4
In His word, God reveals that love is rooted in patience and kindness.
The kind of love that forgives, when the wounds remain, the type of patience that covers each day that passes, as a broody hen spreads her wings to shield her eggs from the storm.
God uses challenges in our lives to teach us patience.
He uses love, grace and mercy as vessels, humility and kindness as bread. Like water, His sacrifice flows through us. By faith, we are made new.
This is why patience is part of a learning process and like other virtues, it is acquired.
Patience is yours to earn.
We all face frustrating waiting periods now and then.
Sometimes, it's waiting for a friend, or for a child to complete a task, other instances may involve waiting at the airport, waiting for a meal or even waiting in your car stuck in traffic, all moments when having patience presents an obvious benefit.
What about less obvious opportunities?
Patience plays a key role in forgiveness, mourning and spiritual growth as believers lean on the Word as we continue our walk along the narrow path that leads to God and His Kingdom.
Patience is indeed a virtue. It is a virtue you should strive to acquire, as it leads to Him…
Were you able to glean and grow from this message so God can be further glorified and His Kingdom magnified? If so, I would love to hear from you. Follow this link to get in touch… Let's pray!
Father God;
We thank you for your presence in our lives,
We praise you Lord for the wisdom found through Paul,
And we ask you Lord to help us find joy in your perfect plan.
Allow us to praise and love each other through faith in you Jesus,
Shield us from evil through your Word, salvation and prayer,
Guide us to abide by the truth as we spread the good news to one and all,
And lead the lost to You.
God we pray that you will continue to bless us,
To bless our lives and fill us with hope.
We ask you Lord to guide our footsteps and lead us to the way everlasting,
Through faith in you Lord we seek salvation and our place with you in Heaven
According to your ways, your everlasting wisdom and strength.
May your will be done, here on Earth and through the vast Universe,
May our hearts be filled with your everlasting love and grace.
Praises to You God, Amen!
This message was written by Daniel St.Pierre