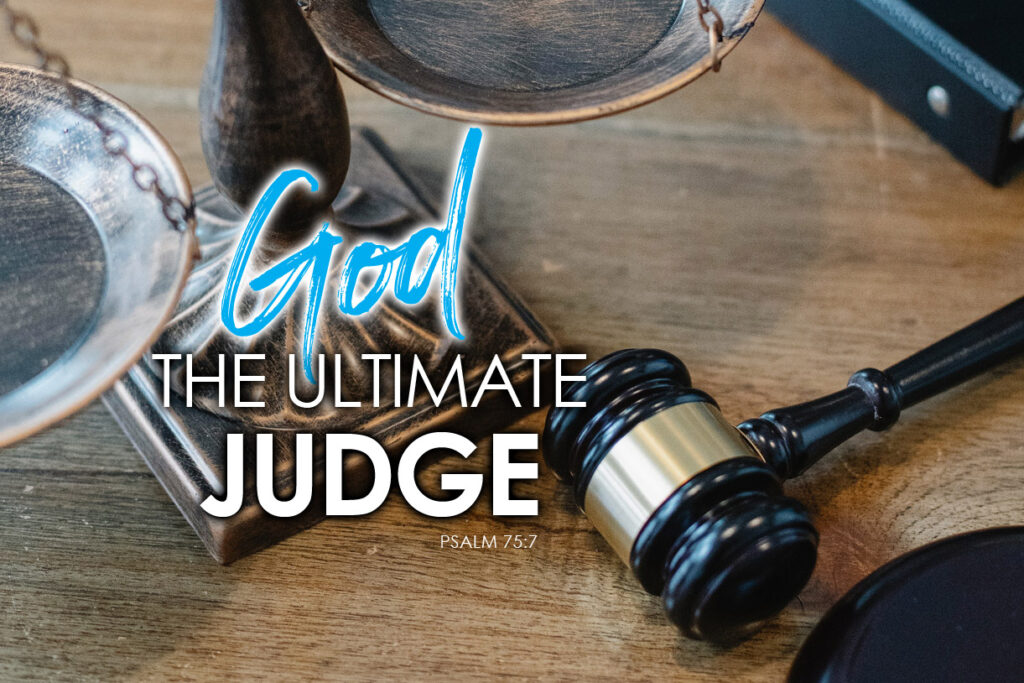 "7 But God is the Judge:
He puts down one,
And exalts another. "

Psalms 75:7
God knows our hearts, and there's no getting away from His judgment.
The good news is, God is fair in the way He judges us. God is just.
By God is just, I mean that He is perfectly righteous in the way He treats His creatures.
God does not show partiality, and He condemns the mistreatment of others.
He also executes His vengeance against oppressors, against evil.
Our heavenly Father is just in rewarding those who serve and honor Him, and help those around us.

"10 For God is not unjust to forget your work and labor of love which you have shown toward His name, in that you have ministered to the saints, and do minister."

Hebrews 6:10
God is also equally just in punishing those who trespass against Him or those He loves.

"25 But he who does wrong will be repaid for what he has done, and there is no partiality."

Colossians 3:25
In His punishment, God's justice and righteousness work hand in hand as the foundation of His judgment.
Punishment vs Wrath
God's discipline is not eternal, but His wrath is never ending.
Sinners who repent from their trespasses may be punished, while those who choose evil face God's wrath, forever.
Like a loving father who must discipline his disobedient children, so must God to train up His children.
All have sinned and come short of the glory of God, and as such, we should all humble ourselves and be ready to do the time, if we've done the crime.
Continue to honor God with your life knowing that He will never judge you unfairly…
Were you able to glean and grow from this message so God can be further glorified and His Kingdom magnified? If so, I would love to hear from you. Follow this link to get in touch… Let's pray!
Father God;
We thank you for your presence in our lives,
We praise you Lord for the wisdom found through Paul,
And we ask you Lord to help us find joy in your perfect plan.
Allow us to praise and love each other through faith in you Jesus,
Shield us from evil through your Word, salvation and prayer,
Guide us to abide by the truth as we spread the good news to one and all,
And lead the lost to You.
God we pray that you will continue to bless us,
To bless our lives and fill us with hope.
We ask you Lord to guide our footsteps and lead us to the way everlasting,
Through faith in you Lord we seek salvation and our place with you in Heaven
According to your ways, your everlasting wisdom and strength.
May your will be done, here on Earth and through the vast Universe,
May our hearts be filled with your everlasting love and grace.
Praises to You God, Amen!
This message was written by Daniel St.Pierre