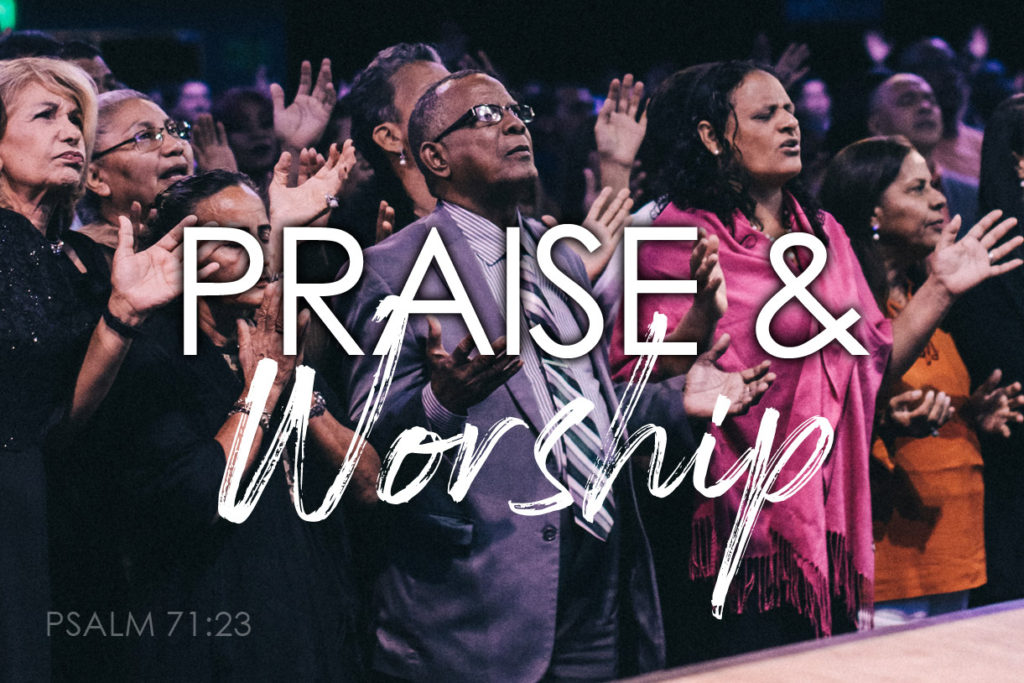 "My lips will shout for joy, when I sing praises to you; my soul also, which you have redeemed. "

Psalm 71:23
Praise and worship are fundamental to spiritual growth.
Without a musical element or offering, faith in God cannot be fueled by a most glorious channel.
Whether it's contemporary or traditional bands, hymns or modern worship songs, the musical aspect of worship continues to spark debate within Christian fellowship all around the globe.
In America, the style of praise & worship is often an important deciding factor when choosing a particular fellowship and even a specific service to attend.
The type or praise and worship also tends to divide believers between younger and older, more conservative generations.
Is it important to God that I don't love the praise & worship at my fellowship?
Yes. It is very important.
If you don't love the expression of the voices and instruments within your home fellowship, you should address this immediately through the proper chain.
First, for kids, this should be your parents. For parents and others, take your musical concerns to your small group leaders, pastors, deacons and elders within your fellowship.
What's critical here is to do something about what's missing: Heart felt joy that comes along praise and worship.
There's a reason why so many fellowships offer different service times, for the same sermon, and even various musical genres to suit their needs and fill their pews.
You should be glad to have a musical style that brings you closer to God. Fact is, not everyone liked horns back in the day of Moses, or drums, but that's not mentioned in the holy scripture much.
What I can tell you for certain is this: Don't fake it.
If your heart is not in it, for any right reason, you should follow God's lead and reach out to another fellowship more in tune with your needs.
The idea is to serve, worship, pray and fellowship with each other.
For what is written about everyone doing all of it together under the same roof, at the same time?
To my limited knowledge, no such scripture can be found because none is written.
Praise Where You Worship
Over the 20+ years I've been saved, I've witnessed and heard glorious talent on countless stages, giving praise to God with voices and instruments that delivered the sound of angels.
If you are blessed to have a home fellowship that fills your musical cup, you are among the privileged under God's will. Otherwise, what are you waiting for?
How will you pour out His love if your cup is always running low?
And this brings us to the sad part of my study… I have also been a witness to train wrecks that were lead by musical donkeys. 😛
And I'll admit, I am guilty of a grave sin against God.
I faked it.
I robbed the King of kings of my heart felt praise.
For months, I attended an 11am service where I witnessed the worst musical expression of praise and worship ever, in my life. And because my kids were on the praise team, on stage with the loudest performer alive, I faked it.
I could not stand it.
It was as if I was living through a nightmare.
My counsel suggested I go elsewhere for a while.
So I did.
I went to the beach where I found solace, witnessed the glory of God in more ways than I can count, meditated then went for a swim in the Gulf of Mexico.
To each is own.
If you love the praise & worship at your fellowship, great!
If you don't, it's your mission to find a great place!
There are awesome fellowships out there, and each one is unique and different, just like the first Christian churches. 😉
It's up to you to find the right place for your heart of worship. God can't wait to hear you pipe out your favorite song! (and I'd love to hear you sing it too!)
Were you able to glean and grow from this message so God can be further glorified and His Kingdom magnified? If so, I would love to hear from you. Follow this link to get in touch… Let's pray!
Father God;
We thank you for your presence in our lives,
We praise you Lord for the wisdom found through David,
And we ask you Lord to help us find joy in your perfect plan.
Allow us to praise and love each other through faith in you Jesus,
Shield us from evil through your Word, salvation and prayer,
Guide us to abide by the truth as we spread the good news to one and all,
And lead the lost to You.
God we pray that you will continue to bless us,
To bless our lives and fill us with hope.
We ask you Lord to guide our footsteps and lead us to the way everlasting,
Through faith in you Lord we seek salvation and our place with you in Heaven
According to your ways, your everlasting wisdom and strength.
May your will be done, here on Earth and through the vast Universe,
May our hearts be filled with your everlasting love and grace.
Praises to You God, Amen!
This message was written by Daniel St.Pierre