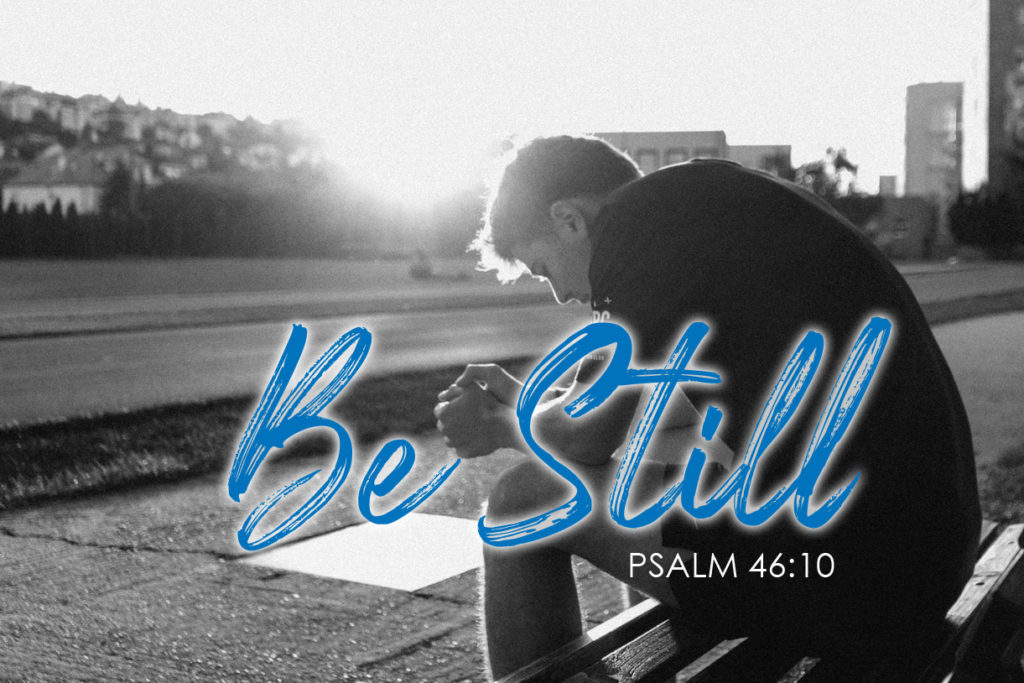 "10 Be still, and know that I am God; I will be exalted among the nations, I will be exalted in the earth!"

Psalm 46:10
I am a servant of God.
I thrive on putting my hands and feet to work for Jesus, and it's through the various sacrificial opportunities God provides that I consider myself blessed to be a blessing.
Since I was saved back in 2003, I have invested my time, energy and money to help countless individuals, ministries and purpose driven businesses.
I designed websites and marketing materials, implemented and managed internet marketing campaigns, provided photography services, coached and officiated sports, partook and led various ministries and more recently, I even wash dishes during Wednesday night meals at a local fellowship.
In plain English, I am a do-er.
On the flip side, over the past couple of decades serving many fellowships, I've noticed that most Christians are actually lame pew riders.
It's a fact! Too many believers are happy attending church service on Sundays, and living their own selfish lives the rest of the week.
Most believers are idle, and it saddens me to watch so many people rob themselves of the joy and rewards that come along serving the Lord and helping others.
But not this guy.
I got this saying: Wake up in the morning and serve God with all my might. When the time comes to put my head on my pillow, after a day's work, if my hands, my feet or my back don't hurt, I didn't do enough to honor and glorify Him.
The problem with my result driven plan is, there's little to no down time whatsoever.
And that's a HUGE problem.
Why?
Work makes noise and people are loud.
When there's too much frenzy going on, God's voice can't be heard and His presence can't be felt as it would in stillness.
Silence allows us to hear and feel God.

"7 A time to tear and a time to sew; a time to be silent and a time to speak; a time to love and a time to hate; a time for war and a time for peace."

Ecclesiastes 3:7-8
In His word, God reveals there is a time to be silent. In the Psalm above, He also delivers a command to "Be still…"
That's right!
Being still is not a request; It's a command.
Sometimes God doesn't need our hands to toil for Him, our feet to walk toward Him or for our lips to preach His gospel. In such times, He desires for us to be still and acknowledge that He is God.
When we dwell with Him in silence, we allow the Holy Spirit to flow through us and fill our hearts with purpose, with love.
It is my hope and prayer that you will surrender your entire life to God and obey this important command to be still, for His glory!
Were you able to glean and grow from this message so God can be further glorified and His Kingdom magnified? If so, I would love to hear from you. Follow this link to get in touch… Let's pray!
Father God;
We thank you for your presence in our lives,
We praise you Lord for the wisdom found through David and
Solomon ,
And we ask you Lord to help us find joy in your perfect plan.
Allow us to praise and love each other through faith in you Jesus,
Shield us from evil through your Word, salvation and prayer,
Guide us to abide by the truth as we spread the good news to one and all,
And lead the lost to You.
God we pray that you will continue to bless us,
To bless our lives and fill us with hope.
We ask you Lord to guide our footsteps and lead us to the way everlasting,
Through faith in you Lord we seek salvation and our place with you in Heaven
According to your ways, your everlasting wisdom and strength.
May your will be done, here on Earth and through the vast Universe,
May our hearts be filled with your everlasting love and grace.
Praises to You God, Amen!
This message was written by Daniel St.Pierre