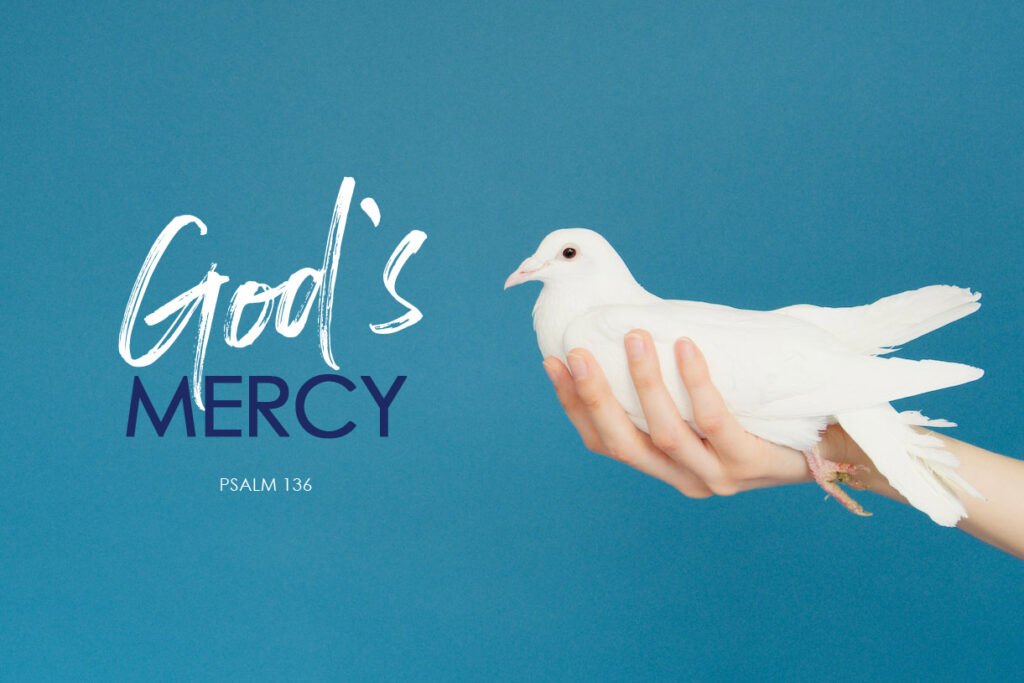 "1 Oh, give thanks to the Lord, for He is good!
For His mercy endures forever."

Psalm 136:1
God's mercy is definitely underrated.
What I mean is, many Christians take God's mercy for granted, living our lives as if there's no consequences for our actions.
I see it even more so in South Florida.
You see, I recently moved from my mini farm in Brooksville, a rural area in a tiny town about 1 hour North of Tampa, to Fort Lauderdale, the riveting SoFlo poster city.
Unlike rural America, South Florida ain't known as God's country. It's more of a cesspool for idols, a modern day Babylon of sorts.
Since moving here, I've witnessed very little concern for sin or for that matter, the need for repentance.
Fact is, sin isn't really on anyone's radar.
But Netflix sure is.
In South Florida, 9 out of 10 people watch Netflix every single day. Sadly, only 2 of 10 "Christian" men and women read their Bibles.
Truth is, South Floridians choose to fill their mind, their souls with worthless, over worship. They not only tolerate sin, they excuse it and try justify sin, in vain.
It turns out most folks in Miami and its surroundings rely on God's mercy for their salvation. They say "Surely, with all the good deeds in my life and the fact I'm not a drug addict, child molester or a murderer, God will not send me to Hell!"
The good news is, God won't send anyone to Hell. After all, He makes that promise in His word when He teaches us that it's our choice to place our trust in Him, or not… 🙁
"18 Whoever believes in him is not condemned, but whoever does not believe is condemned already, because he has not believed in the name of the only Son of God."

John 3:18
In the end, it's obviously our choice to either believe, and secure our seat alongside the Savior Himself, or deny God and His begotten Son Jesus, and choose to burn in Hell forever… Simple choice, really?
For control freaks, it's not that easy to give up the reins. To go from leader, to follower. From king, to servant.
If you can manage the flow of humility that comes along surrendering control to God, then you're in luck!
Well, perhaps luck has nothing to do with it. Maybe, it's all about God's mercy…
The good news is, God's mercy endures forever. Just like David proclaimed in his song, God's mercy is plentiful and, eternal…
Were you able to glean and grow from this message so God can be further glorified and His Kingdom magnified? If so, I would love to hear from you. Follow this link to get in touch… Let's pray!
Father God;
We thank you for your presence in our lives,
We praise you Lord for the wisdom bestowed upon the prophet Isaiah,
And we ask you Lord to help us find joy in your perfect plan.
Allow us to praise and love each other through faith in you Jesus,
Shield us from evil through your Word, salvation and prayer,
Guide us to abide by the truth as we spread the good news to one and all,
And lead the lost to You.
God we pray that you will continue to bless us,
To bless our lives and fill us with hope.
We ask you Lord to guide our footsteps and lead us to the way everlasting,
Through faith in you Lord we seek salvation and our place with you in Heaven
According to your ways, your everlasting wisdom and strength.
May your will be done, here on Earth and through the vast Universe,
May our hearts be filled with your everlasting love and grace.
Praises to You God, Amen!
This message was written by Daniel St.Pierre