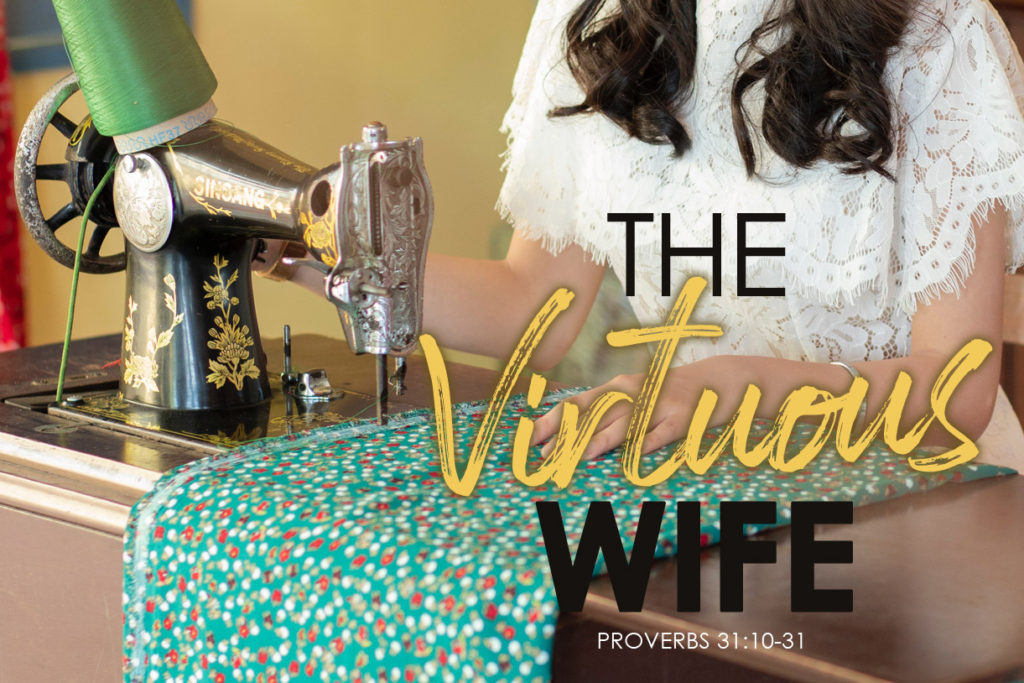 "13 I can do all things through Christ who strengthens me."

Philippians 4:13
Today, as we celebrate Mother's Day, I felt led to show my gratitude for the most important women in my life: My mother and my wife.
The first was my best friend until she passed away in 1997. She was the best mom ever.
The second continues to be my best friend today. She is now the best mom ever. She also happens to be a virtuous wife, one after God's heart.
How do I know?
Let's examine God's point of view and find out if my mother and my wife are indeed virtuous by divine standards…
10 Who can find a virtuous wife?
For her worth is far above rubies.
11 The heart of her husband safely trusts her;
So he will have no lack of gain.
12 She does him good and not evil
All the days of her life.
13 She seeks wool and flax,
And willingly works with her hands.
14 She is like the merchant ships,
She brings her food from afar.
15 She also rises while it is yet night,
And provides food for her household,
And a portion for her maidservants.
16 She considers a field and buys it;
From her profits she plants a vineyard.
17 She girds herself with strength,
And strengthens her arms.
18 She perceives that her merchandise is good,
And her lamp does not go out by night.
19 She stretches out her hands to the distaff,
And her hand holds the spindle.
20 She extends her hand to the poor,
Yes, she reaches out her hands to the needy.
21 She is not afraid of snow for her household,
For all her household is clothed with scarlet.
22 She makes tapestry for herself;
Her clothing is fine linen and purple.
23 Her husband is known in the gates,
When he sits among the elders of the land.
24 She makes linen garments and sells them,
And supplies sashes for the merchants.
25 Strength and honor are her clothing;
She shall rejoice in time to come.
26 She opens her mouth with wisdom,
And on her tongue is the law of kindness.
27 She watches over the ways of her household,
And does not eat the bread of idleness.
28 Her children rise up and call her blessed;
Her husband also, and he praises her:
29 "Many daughters have done well,
But you excel them all."
30 Charm is deceitful and beauty is passing,
But a woman who fears the Lord, she shall be praised.
31 Give her of the fruit of her hands,
And let her own works praise her in the gates.

Proverbs 31:10-31
So according to scripture, a godly wife is a woman who can be trusted by her husband, and she is a leader who will not shame him nor allow evil into her marriage.
I can say with endearing gratitude that both my mother and my wife are women who can be trusted, and both have a proven track record of speaking positively about the father of their children.
According to God, a virtuous wife is a woman who embraces high moral standards and she is to be considered a "gain" to a man's life.
I can tell you with great assurance I am a better man with Elizabeth as my wife, and my father was also a much better human being with my mother in his life.
In His divine accord and perhaps the best guide book ever written, our Savior tells us a virtuous wife is a tireless worker who leads by example and does not run her mouth rather, she runs a pantry, a kitchen and even a business.
A virtuous wife feeds the hungry, not her pride.
This is also true of my mother and wife. Both early risers, Elizabeth and my mom do more before sunrise than most people do in one day.
Virtuous women are strong yet kind, generous and business minded, they are wise and well spoken of among the community.
This is also true of my wife and my mother. I never knew how appreciated my mother was with locals until I witnessed how many people paid their respect at her funeral.
I wish I knew her better…
I am eternally grateful to God for my wife Elizabeth, the mother of my children.
And on this day, I wanted to share this scripture with you and inspire husbands to love their wives as Jesus loves His church, and for wives to devote themselves to serving God through His divine guide book.
Strive to be a virtuous wife.
To him who has an ear, let him hear.
Were able to glean and grow from this message so God can be further glorified and His Kingdom magnified? If so, I would love to hear from you. Follow this link to get in touch… Let's pray!
Father God;
We thank you for your presence in our lives,
We praise you Lord for the wisdom found through God's word,
And we ask you Lord to help us find joy in your perfect plan.
Allow us to praise and love each other through faith in you Jesus,
Shield us from evil through your Word, salvation and prayer,
Guide us to abide by the truth as we spread the good news to one and all,
And lead the lost to You.
God we pray that you will continue to bless us,
To bless our lives and fill us with hope.
We ask you Lord to guide our footsteps and lead us to the way everlasting,
Through faith in you Lord we seek salvation and our place with you in Heaven
According to your ways, your everlasting wisdom and strength.
May your will be done, here on Earth and through the vast Universe,
May our hearts be filled with your everlasting love and grace.
Praises to You God, Amen!
This message was written by Daniel St.Pierre