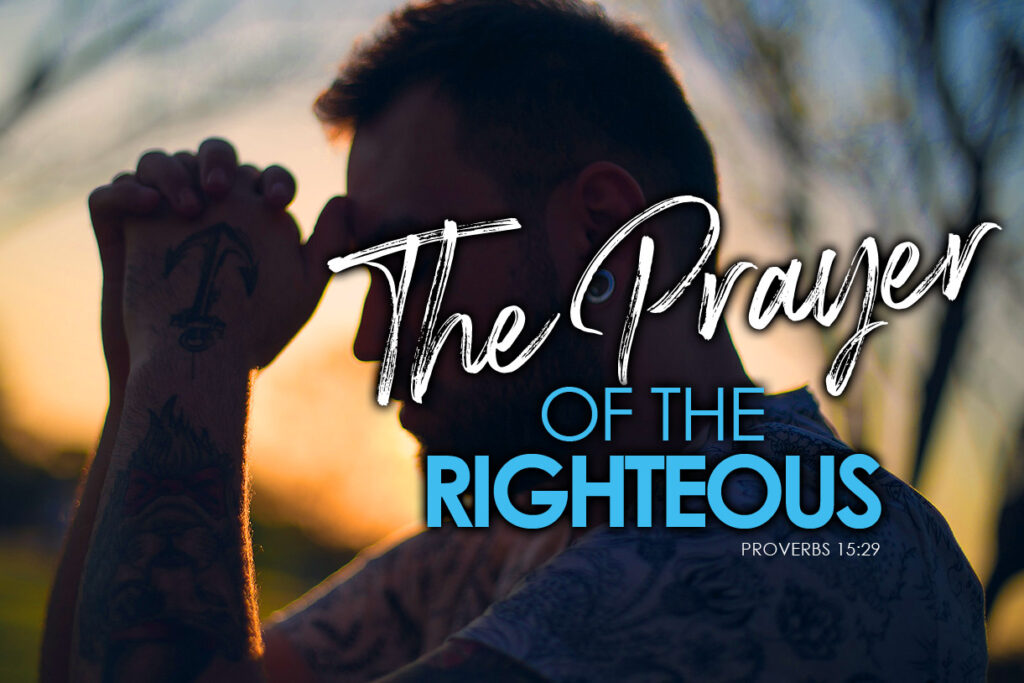 "29 The Lord is far from the wicked,
But He hears the prayer of the righteous."

Proverbs 15:29
Yes, God does distance Himself from those who do not seek Him.
Because God is good and holy, He will have nothing to do with evil, with wicked men or women.
God only deals with, and delights in His children, those who are His because we place our trust in Jesus, His begotten Son.
What Is Prayer?
Prayer is more than asking God for things you want or need.
Prayer is about establishing a relationship with God built on faith and trust in Him, in His Son Jesus, and also in the Holy Spirit who dwells within all believers.
Prayer is an interaction, which starts within us.
God knows the desires of our hearts long before we even think to ask, and just like a loving father, He still loves to hear from His children.
Whether we're giving praise to God, asking Him for guidance or begging for better circumstances, praying draws us closer to Him, closer to His holiness.
Through fervent prayer, fear, anger and worry give way to peace, joy and fulfillment.
The Word is also a powerful source of comfort with countless Bible verses about worry, about strength, and about hope.
God Hears All Prayers
He really does hear all our prayers, but that doesn't mean He'll say yes to all, or any of our requests.
God knows what's best for us, and He's able to foresee the multiple outcomes involved with each prayer request. Because of this, He will not lead us to sin against Him or others.
But, because He is far more likely to answer the prayers of the righteous then hear cries of the wicked, praying to God is a no-brainer.
Not only are we likely to hear God's voice resonate within us, but the time we spend with Him in prayer is time invested in a relationship with a perfect being, the One who dwells in goodness and hope.
Go to God with all your praise, worship, concerns and desires. He will never forsake you…
Were you able to glean and grow from this message so God can be further glorified and His Kingdom magnified? If so, I would love to hear from you. Follow this link to get in touch… Let's pray!
Father God;
We thank you for your presence in our lives,
We praise you Lord for the wisdom found through Matthew,
And we ask you Lord to help us find joy in your perfect plan.
Allow us to praise and love each other through faith in you Jesus,
Shield us from evil through your Word, salvation and prayer,
Guide us to abide by the truth as we spread the good news to one and all,
And lead the lost to You.
God we pray that you will continue to bless us,
To bless our lives and fill us with hope.
We ask you Lord to guide our footsteps and lead us to the way everlasting,
Through faith in you Lord we seek salvation and our place with you in Heaven
According to your ways, your everlasting wisdom and strength.
May your will be done, here on Earth and through the vast Universe,
May our hearts be filled with your everlasting love and grace.
Praises to You God, Amen!
This message was written by Daniel St.Pierre