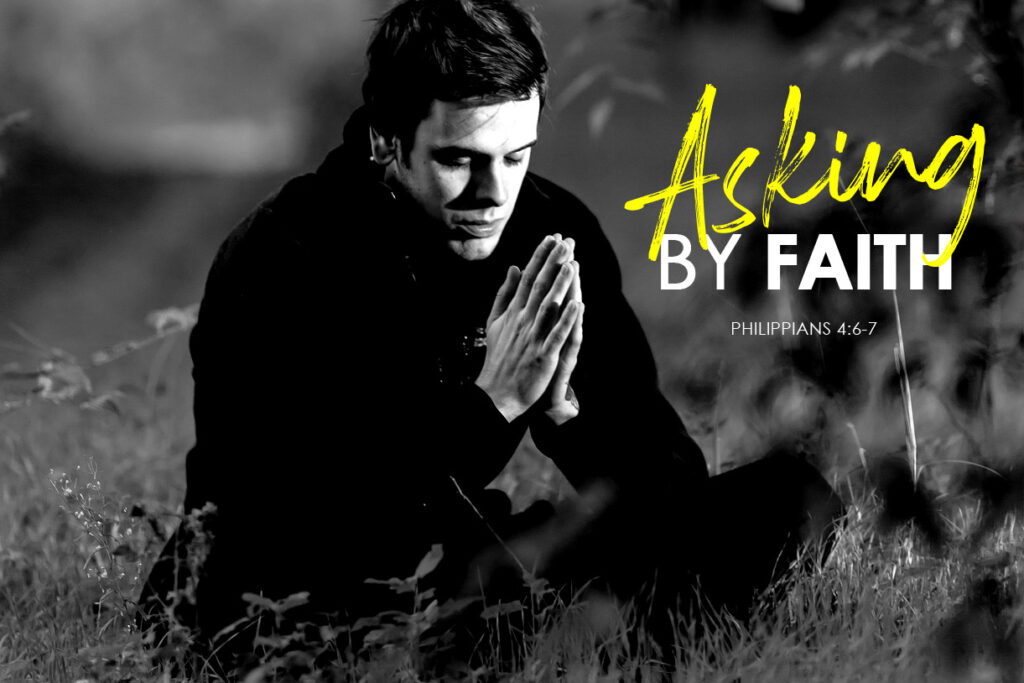 "6 Be anxious for nothing, but in everything by prayer and supplication, with thanksgiving, let your requests be made known to God; 7 and the peace of God, which surpasses all understanding, will guard your hearts and minds through Christ Jesus."

Philippians 4:6-7
On the eve of Thanksgiving in America, God called me to dig deeper into prayer, and more specifically, explore how we should ask Him for the things we want, or need.
Kind of a way to give thanks, as is thanks…giving! 😛
In the verse above, God calls on us to trust in His plan for us, and He invites us to go to Him with our supplications and requests.
But, what kind of supplications and requests? Then, what kind of prayer?
What to ask God and how to ask Him for the things we want, or feel we need is really not that complicated.
After all, just look at the apostle Paul's circumstances when he wrote this letter to the Christian congregation in Philippi.
Paul was imprisoned, awaiting execution at the hands of the Romans. Although he was hopeful he would see them again, the aging apostle welcomed death for the sake of his Savior.
Under these extraordinary circumstances, one would think that Paul would be asking God to be freed, that the apostle's requests would involve himself, his own imprisonment or death sentence.
But no, Paul's request and supplication was focused on the flock, on others rather than himself.
Now I'm confident the apostle asked God for sustenance and mercy, but to think he had the heart for others at a most devastating time in his own life, now that's love.
And this brings us back to "what we should ask for…"
The answer to that question is very simple: We should ask for what our heart desires.
But, what if our desires are selfish, such as asking God for more money? Or, for a bigger home, a more fulfilling job? What about asking God for a more compatible partner?
God knows our hearts. He created each one of us and He is not fooled by hypocrites.
As our circumstances change and our lives evolve, what we ask of God will be in tune with our needs.
So it makes perfect sense for us to ask God for money when we're broke, and to ask for strength when we are broken.
It's also fine to ask our heavenly Father for material things, for emotional restoration and yes, even a romantic miracle!
The way life works is pretty simple. God gives us life, then He blesses each one of us with gifts. After this, God sits back and watches us navigate through life. When we seek Him out, He helps and guides us.
When we ignore Him, He still watches over us, but the stream of blessings often slows down to a trickle, or worse, it completely dries out.
There's a old saying that goes: the squeaky wheel gets the grease.
God will not likely give us what our heart desires unless we surrender to His will, and ask Him. And, my personal experience with asking God for things is, we better be careful what we ask for…
Like the crippled man who asked Jesus for help to get in the healing Pool of Bethesda, all he wanted was a hand, instead he received both legs.
"5 Now a certain man was there who had an infirmity thirty-eight years. 6 When Jesus saw him lying there, and knew that he already had been in that condition a long time, He said to him, "Do you want to be made well?" 7 The sick man answered Him, "Sir, I have no man to put me into the pool when the water is stirred up; but while I am coming, another steps down before me." 8 Jesus said to him, "Rise, take up your bed and walk." 9 And immediately the man was made well, took up his bed, and walked."

John 5:5-9
God loves us and He wants a relationship with each one of us.
Search your heart, and ask God to move in your life in glorious ways. Pray to God, go to Him and dwell in His grace, mercy and, His unconditional love.
God will never forsake you…
Were you able to glean and grow from this message so God can be further glorified and His Kingdom magnified? If so, I would love to hear from you. Follow this link to get in touch… Let's pray!
Father God;
We thank you for your presence in our lives,
We praise you Lord for the wisdom bestowed upon Paul and John,
And we ask you Lord to help us find joy in your perfect plan.
Allow us to praise and love each other through faith in you Jesus,
Shield us from evil through your Word, salvation and prayer,
Guide us to abide by the truth as we spread the good news to one and all,
And lead the lost to You.
God we pray that you will continue to bless us,
To bless our lives and fill us with hope.
We ask you Lord to guide our footsteps and lead us to the way everlasting,
Through faith in you Lord we seek salvation and our place with you in Heaven
According to your ways, your everlasting wisdom and strength.
May your will be done, here on Earth and through the vast Universe,
May our hearts be filled with your everlasting love and grace.
Praises to You God, Amen!
This message was written by Daniel St.Pierre