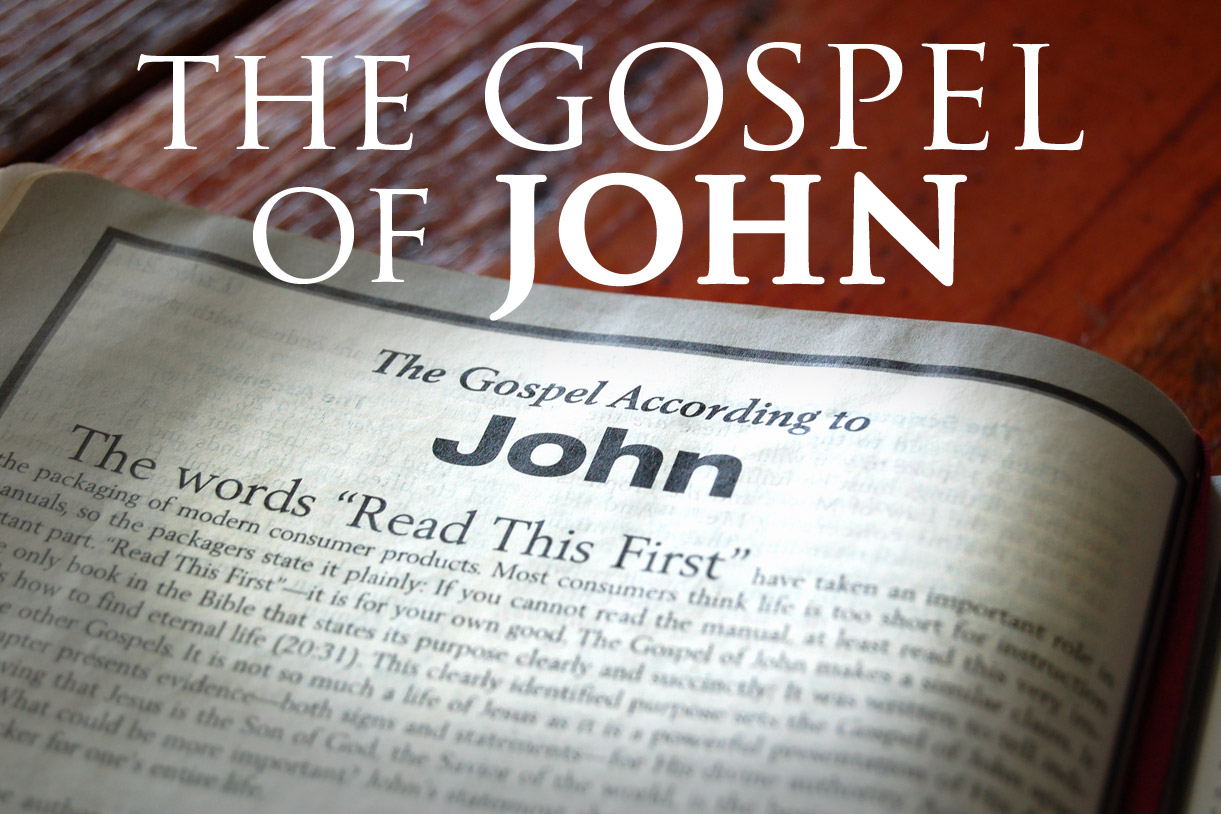 Jesus' disciples were on a boat, headed home to Capernaum after they left Bethsaida where Jesus once again performed miracles that were at the root of many people going from darkness to light. Although Jesus did not board the same boat as His disciples, it was not that crucial that He did since there were other channels someone could use to hitch a ride to the other side of the Sea of Galilee.
"22 On the following day, when the people who were standing on the other side of the sea saw that there was no other boat there, except that one which His disciples had entered, and that Jesus had not entered the boat with His disciples, but His disciples had gone away alone—" (John 6:22)
Some of Jesus' followers noticed He had not left with His disciples, and since the large crowd cause the number of boats available to dwindle down to zero, they wondered where their new found Leader would show up next and how they would get there themselves.
"23 however, other boats came from Tiberias, near the place where they ate bread after the Lord had given thanks—" (John 6:23)
To answer the demand, more boats were used to carry the crowd to Capernaum, a fishing village located on the northern shore of the Sea of Galilee which somewhat served as a home base for Jesus' ministry. The multitude was in the thousands and at only a few people per boat, it likely took several hundred extra boats to transport all those who sought to follow the Lord.
"24 when the people therefore saw that Jesus was not there, nor His disciples, they also got into boats and came to Capernaum, seeking Jesus. 25 And when they found Him on the other side of the sea, they said to Him, "Rabbi, when did You come here?"" (John 6:24-25)
When morning came, many noticed Jesus was no longer among them and in tune with the rest of the crowd who was now at Capernaum, those who were left behind headed to Capernaum where they did find Jesus. When they found Him at Capernaum, they asked Him when and how He got there.
"26 Jesus answered them and said, "Most assuredly, I say to you, you seek Me, not because you saw the signs, but because you ate of the loaves and were filled."(John 6:26)
Here, Jesus shares His disappointment with those who follow Him, telling them the reasons why they seek Him is physical rather than spiritual, that it's their desire for more signs that's driving them instead of the heart for service and love for the Savior.
"27 Do not labor for the food which perishes, but for the food which endures to everlasting life, which the Son of Man will give you, because God the Father has set His seal on Him."" (John 6:27)
After He rebuked the Jews, Jesus declared He was able to give eternal life to anyone who believed that He was the Lord and Savior, and that His ability to gift someone eternal life came from His Father, God Himself.
"28 Then they said to Him, "What shall we do, that we may work the works of God?"" (John 6:28)
Because they were mostly Jews, whose salvation was dependant on works, those who were speaking with Jesus sought a safety net for their eternal fate. The Jews sought to earn their way to Heaven through works, to please God and hope He saves them from Hades while the truth is, we should seek to please God through faith in His Son, and doing so secures believers a place in Heaven, forever.
"29 Jesus answered and said to them, "This is the work of God, that you believe in Him whom He sent."" (John 6:29)
Jesus then revealed what needed to be done to inherit a place in God's Kingdom for all eternity. All you need to do is believe that Jesus is God in the flesh, that He lived a perfect life which led Him to fulfill prophecy by dying on the cross, rising from the dead and walking among men for 40 days then, His name was made divine when He was ascended to Heaven to rejoice with God.
"30 Therefore they said to Him, "What sign will You perform then, that we may see it and believe You? What work will You do? 31 Our fathers ate the manna in the desert; as it is written, 'He gave them bread from heaven to eat.'"" (John 6:30-31)
The men quoted the Jewish scriptures when they called on Jesus to perform a miracle on cue, one that would convince them He was the promised Messiah. But Jesus took offense to their request for Him to out-do the feeding the entire nation of Israel for 40 years which took place in the days of Moses.
"32 Then Jesus said to them, "Most assuredly, I say to you, Moses did not give you the bread from heaven, but My Father gives you the true bread from heaven. 33 For the bread of God is He who comes down from heaven and gives life to the world."" (John 6:32-33)
The manna was temporary relief from the famine the Jews experienced when they endeavored to the promise land. The destitute path they traveled kept them safe from enemies, but it required divine help for sustenance. Through Jesus, the Jews were offered eternal life in the way of "bread of God."
"34 Then they said to Him, "Lord, give us this bread always."" (John 6:34)
The Jews misunderstood Jesus when He spoke of the bread of God, and they hoped to be fed bread for all time with no effort on their part.
"35 And Jesus said to them, "I am the bread of life. He who comes to Me shall never hunger, and he who believes in Me shall never thirst." (John 6:35)
Jesus was speaking spiritually, but the Jews were in a physical state of mind, and when Jesus called Himself the bread of life, then claimed all those who go to him will never hunger nor thirst, a bold statement considering the number of people Jesus had been feeding recently.
"36 But I said to you that you have seen Me and yet do not believe." (John 6:36)
Here, Jesus remind His audience they are guilty of denial, and that in spite of the fact they witnessed miracles, they still did not believe.
"37 All that the Father gives Me will come to Me, and the one who comes to Me I will by no means cast out." (John 6:37)
Next, Jesus tells His audience that all He and all that He is stems from God, and also that all those who believe in the Lord will inherit a pace in Heaven where each one will rejoice with God and His Son for all time.
"38 For I have come down from heaven, not to do My own will, but the will of Him who sent Me. 39 This is the will of the Father who sent Me, that of all He has given Me I should lose nothing, but should raise it up at the last day." (John 6:38-39)
Jesus continues His exhortation and enlightenment of the Jews when He revealed He came from Heaven, and that He was among them to fulfill the will of God by surrendering His life so prophecy can come to be. The Christ was ready to bring glory to God with His life, death, resurrection and ascension to the holy place where God and His angels awaited.
"40 And this is the will of Him who sent Me, that everyone who sees the Son and believes in Him may have everlasting life; and I will raise him up at the last day."" (John 6:40)
Lastly, Jesus told the Jews He was God sent, and that all those who believe, believe that He is the Son of God, believe He is the promised Messiah and believe that through faith in Him, all believers are promised a secure place in Heaven where joy, love and harmony flow… Forever!
Let's pray!
Father God;
We thank you for your blessings in our lives,
We praise you Lord for the wisdom found through the gospel of John,
We ask you Lord to inspire us to live out the apostle's writings
As we continue to learn more about you through your word.
Lord we ask you to strengthen us each day as we endure through battles,
Allow us to praise and love each other through faith in you Jesus,
Shield us from evil through the truth, the gospel, salvation and prayer,
Guide us to abide by your word as we spread your gospel to one and all
Becoming examples of Christian faith through our character as we walk the narrow path.
God we pray that you will continue to bless us, to bless our lives and fill us with hope
We ask you Lord to guide our footsteps and lead us to the way everlasting,
Through faith in you Lord we seek salvation and our place with you in Heaven
According to your ways, your everlasting wisdom and strength.
May your will be done
In our lives, for your life.
We thank you for your love and all you bless us with each day.
Praise God,
Amen!
This message was written by Daniel St.Pierre
Email: danielstpierre@thrivethroughchrist.com