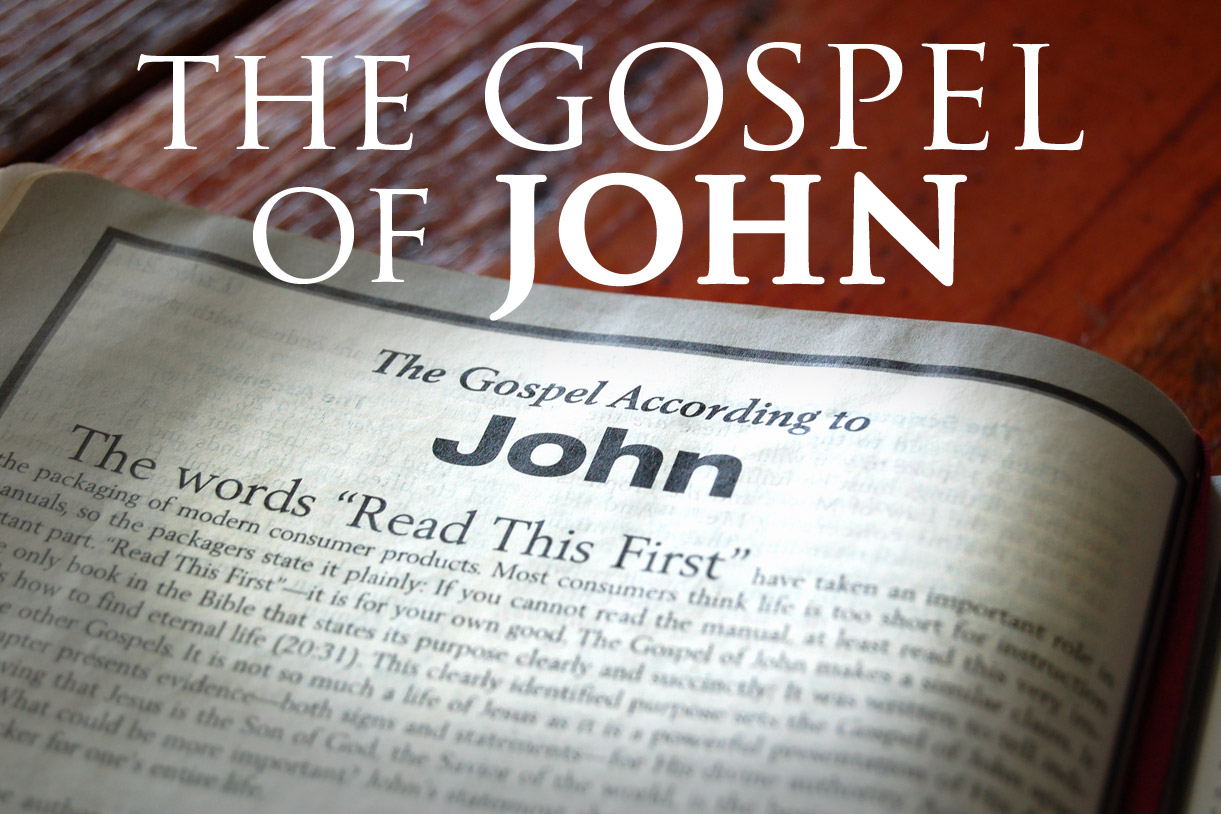 Jesus had been healing and preaching in Jerusalem and Jewish leaders sought to punish Him after He called God His Father and equaled Himself with Yahweh which the Jews regarded as blasphemy.
Under a magnifying glass, the Christ continued His exhortation of the Jews telling them…
"31 "If I bear witness of Myself, My witness is not true." (John 5:31)
According to Jewish law, for a testimony to be true there needed to be two witnesses to an account. Here Jesus admits His own testimony is insufficient to back His statement that He is God in the flesh.
"32 There is another who bears witness of Me, and I know that the witness which He witnesses of Me is true. 33 You have sent to John, and he has borne witness to the truth." (John 5:33)
To reinforce His claim, Jesus mentions another witness in John the Baptist, the preacher who was chosen by God to prepare the way for the Messiah, whom John who testified that Jesus was the promised Savior.
"34 Yet I do not receive testimony from man, but I say these things that you may be saved. 35 He was the burning and shining lamp, and you were willing for a time to rejoice in his light." (John 5:34-35)
Here, Jesus tells the Jews He does not need John's accolade, but it should never the less be considered by those who doubt He is the Christ, so that by faith they can be born again and saved from the wages of their sin. John the Baptist was recognized by the Jewish leaders as a chosen servant of God, and as such he was a credible witness and a person whose words were well trusted.
"36 But I have a greater witness than John's; for the works which the Father has given Me to finish—the very works that I do—bear witness of Me, that the Father has sent Me." (John 5:36)
Next, Jesus told the Jews about an even greater testimony than John's when He mentioned the miracles He performed until that day, those works appointed onto Him by God Himself.
"37 And the Father Himself, who sent Me, has testified of Me. You have neither heard His voice at any time, nor seen His form. 38 But you do not have His word abiding in you, because whom He sent, Him you do not believe." (John 5:37-38)
On multiple occasions, God declared Jesus His one and only begotten Son, and it was the Jewish leaders' choice to refuse to believe prophecy and John the Baptist's announcement that Jesus was the promised Messiah.
"39 You search the Scriptures, for in them you think you have eternal life; and these are they which testify of Me. 40 But you are not willing to come to Me that you may have life." (John 5:39-40)
Jesus then tells the Jews how they search the Word for answers and clarity about eternal life, yet they ignore the truth about Him and ignore scripture that foretold His coming, as preached by John the Baptist and confirmed by His miraculous works.
"41 "I do not receive honor from men. 42 But I know you, that you do not have the love of God in you." (John 5:41-42)
Because He did not fit the mold they had for their Savior, the Jews did not honor Jesus or proclaimed Him Lord of all. This is why the Christ told them they did not have the love of God in them, as each one refused to believe He was the Messiah, their promised deliverer.
"43 I have come in My Father's name, and you do not receive Me; if another comes in his own name, him you will receive. 44 How can you believe, who receive honor from one another, and do not seek the honor that comes from the only God?" (John 5:43-44)
Jesus reveals that He came in God's name, but the Jews did not believe He was the Messiah. But, the Jews did believe others who pretended to be the Messiah, but they eventually realized they had been fooled by men who were wanna be rulers, not divine healers.
"45 Do not think that I shall accuse you to the Father; there is one who accuses you—Moses, in whom you trust." (John 5:45)
The Jewish leaders were advocates of the Mosaic Law, and they placed their trust in the words written by Moses whom they believed was lead by the mighty hand of God. Because of this, and since they chose to deny the fact Jesus was God in the flesh, the Jews would be judged according to the Law of Moses, which no man could keep.
"46 For if you believed Moses, you would believe Me; for he wrote about Me. 47 But if you do not believe his writings, how will you believe My words?"" (John 5:46-47)
Lastly, Jesus confronts the Jewish leaders by mentioning the words of their patriarch Moses, who foretold the coming of the Messiah. But the Jews refused to believe the prophet's words, and also denied the fact Jesus was the promised Savior in spite of the miracles He performed, the loves He poured out and the wisdom He displayed.
It is because of this that those Jewish leaders were cast into Hell, where all souls who do not believe burn in agony for all eternity… Let's pray!
Father God;
We thank you for your blessings in our lives,
We praise you Lord for the wisdom found through the gospel of John,
We ask you Lord to inspire us to live out the apostle's writings
As we continue to learn more about you through your word.
Lord we ask you to strengthen us each day as we endure through battles,
Allow us to praise and love each other through faith in you Jesus,
Shield us from evil through the truth, the gospel, salvation and prayer,
Guide us to abide by your word as we spread your gospel to one and all
Becoming examples of Christian faith through our character as we walk the narrow path.
God we pray that you will continue to bless us, to bless our lives and fill us with hope
We ask you Lord to guide our footsteps and lead us to the way everlasting,
Through faith in you Lord we seek salvation and our place with you in Heaven
According to your ways, your everlasting wisdom and strength.
May your will be done
In our lives, for your life.
We thank you for your love and all you bless us with each day.
Praise God,
Amen!
This message was written by Daniel St.Pierre
Email: danielstpierre@thrivethroughchrist.com