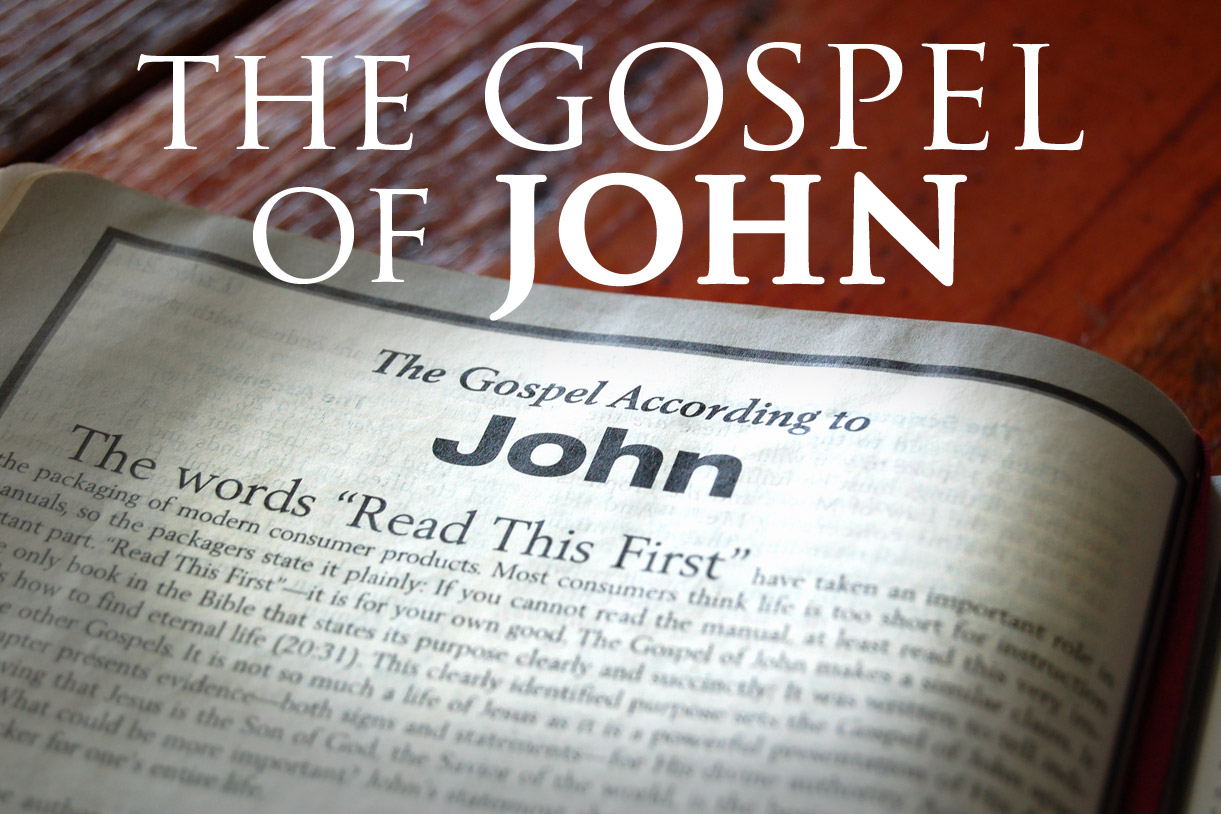 Jesus was furthering His ministry throughout Judea where He was baptized by John the Baptist, who reaffirmed the deity of Christ when he claimed He was of God, and came from Heaven, the very message John had been preaching as he fulfilled his divinely appointed mission to prepare the way for the Lord.
On His way to Galilee, Jesus traveled through Samaria to a cursed city named called Sychar that was close to land owned by Joseph's descendants. There, Jesus spoke to a Samaritan woman, telling her about the water of life which lead to eternal life, as its source is the Holy Spirit, an everlasting spring who dwells in the soul of those who believe and place their trust in the Savior.
"27 And at this point His disciples came, and they marveled that He talked with a woman; yet no one said, "What do You seek?" or, "Why are You talking with her?"" (John 4:27)
Jesus' disciples had gone to get food, and upon their return to the well, they realized their Leader was speaking to a Samaritan woman. In those days, rabbis did not engage on conversations with women in public simply because they held a superior social position. However, Jesus chose women to play very special roles in His ministry and in this case, a Samaritan woman of less than desirable virtue.
"28 The woman then left her waterpot, went her way into the city, and said to the men, 29 "Come, see a Man who told me all things that I ever did. Could this be the Christ?" 30 Then they went out of the city and came to Him." (John 4:28-30)
Blown away by what she heard and witnessed at the well, the woman forgot her waterpot and went back into Sychar where she shared her experience with the leaders of the city, asking them to come see for themselves and meet the mn she called the promised Christ.
"31 In the meantime His disciples urged Him, saying, "Rabbi, eat." 32 But He said to them, "I have food to eat of which you do not know."" (John 4:31-32)
Jesus' disciples had gone into the city to get food, and as it was customary to serve their Master first, and they were hungry, they urged Jesus to eat so they, themselves could get sustenance. But Jesus used this opportunity to teach them further about spiritual vs physical nourishment.
"33 Therefore the disciples said to one another, "Has anyone brought Him anything to eat?"" (John 4:33)
Just like the Samaritan woman who did not understand Jesus when He spoke of spiritual water, His disciples did not realize their Master was referring to spiritual fulfillment when He mentioned He wad food to eat they did not know about. Christ often fasted for days as a channel of worship, a way for Him to get closer to God and allow His soul to be nourished by the Holy Spirit, rather than physical food.
"34 Jesus said to them, "My food is to do the will of Him who sent Me, and to finish His work. 35 Do you not say, 'There are still four months and then comes the harvest'? Behold, I say to you, lift up your eyes and look at the fields, for they are already white for harvest!" (John 4:34-35)
Jesus' sustenance came from fulfilling the will of God, and having just done so with the Samaritan woman, He was fulfilled and did not feel the need to eat physical food as His disciples did.
Next, the Lord used another metaphor to teach those present about the harvesting of souls, which He compared to that of grains in the field. While the season was not right for harvesting grains, Jesus called on His disciples to recognize the opportunity made possible by the Samaritan woman when men from the city came to see this Messiah, and as most were likely dressed in white, onto them spread the seeds of truth and further His kingdom in spite of which season it was.
"36 And he who reaps receives wages, and gathers fruit for eternal life, that both he who sows and he who reaps may rejoice together." (John 4:36)
Christ then reminds His audience of the process involved in the sowing and reaping for God, as sowing required believers to share the truth about Jesus, and reapers to lead seekers to Christ where each one is harvested for the glory of God.
"37 For in this the saying is true: 'One sows and another reaps.' 38 I sent you to reap that for which you have not labored; others have labored, and you have entered into their labors."" (John 4:37-38)
Here, Jesus calls on His disciples to reap on His behalf after He sowed seeds of truth with the Samaritan woman, and her testimony brought seekers for the disciples to harvest.
While the calling is simple, the labor can prove to be quite challenging as the world continues to persecute God's workers, and as Satan's army keeps growing to record numbers, the fight against sin and corruption is getting harder with each cycle of the moon.
Are you answering Jesus' call to sow seeds of truth, or is God using you as a reaper? If you're neither a sower nor a reaper for Christ, you should search your soul to find out who you are serving and where your eternal destination will be when your time on earth is up… Let's pray!
Father God;
We thank you for your blessings in our lives,
We praise you Lord for the wisdom found through the gospel of John,
We ask you Lord to inspire us to live out the apostle's writings
As we continue to learn more about you through your word.
Lord we ask you to strengthen us each day as we endure through battles,
Allow us to praise and love each other through faith in you Jesus,
Shield us from evil through the truth, the gospel, salvation and prayer,
Guide us to abide by your word as we spread your gospel to one and all
Becoming examples of Christian faith through our character as we walk the narrow path.
God we pray that you will continue to bless us, to bless our lives and fill us with hope
We ask you Lord to guide our footsteps and lead us to the way everlasting,
Through faith in you Lord we seek salvation and our place with you in Heaven
According to your ways, your everlasting wisdom and strength.
May your will be done
In our lives, for your life.
We thank you for your love and all you bless us with each day.
Praise God,
Amen!
This message was written by Daniel St.Pierre
Email: danielstpierre@thrivethroughchrist.com