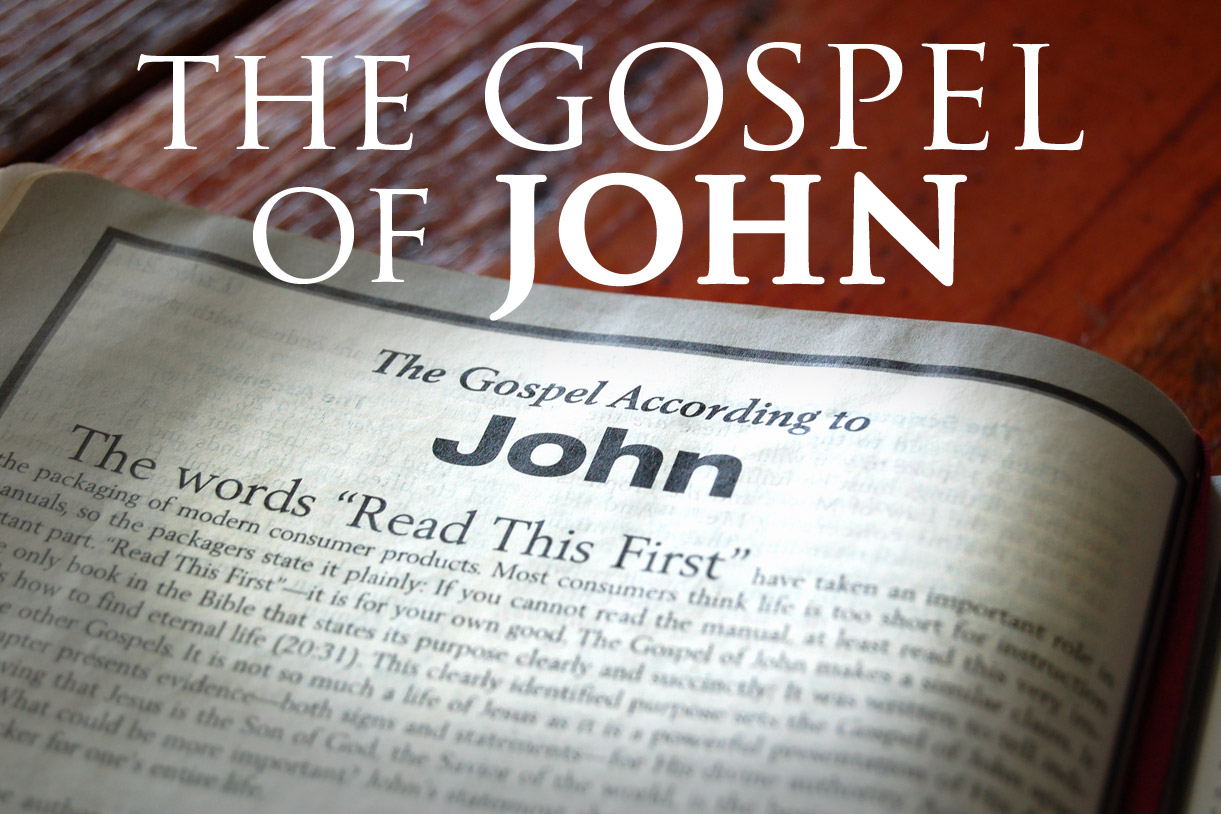 Jesus was in Jerusalem for the Passover, and after He exhorted Nicodemus, a Jewish leader and member of the Sanhedrin, the Lord carried on to rural areas in Judea where He furthered His ministry.
"22 After these things Jesus and His disciples came into the land of Judea, and there He remained with them and baptized." (John 3:22)
It is not clear if Jesus baptized in water or the Holy Spirit, which are not the same. The difference is when you get baptized in water, it is a symbol of being purified by God while getting baptized by the Holy Spirit means that God has brought you into his kingdom.
In those rural areas where Jesus went, by faith and through the Holy Spirit, believers became followers.
"23 Now John also was baptizing in Aenon near Salim, because there was much water there. And they came and were baptized. 24 For John had not yet been thrown into prison." (John 3:23-24)
At the same time Jesus was in Judea, John the Baptist was furthering His ministry nearby as the prophet preached repentance and pointed those who repented to the Jesus, the Savior and promised Messiah.
"25 Then there arose a dispute between some of John's disciples and the Jews about purification. 26 And they came to John and said to him, "Rabbi, He who was with you beyond the Jordan, to whom you have testified—behold, He is baptizing, and all are coming to Him!"" (John 3:26-26)
The Levitical law contained many ordinances that required purification, the washing the outward flesh but Jesus was not using water to baptize, rather He was baptizing His followers in the Holy Spirit, an inwardly purification that went against Jewish tradition.
"27 John answered and said, "A man can receive nothing unless it has been given to him from heaven. 28 You yourselves bear me witness, that I said, 'I am not the Christ,' but, 'I have been sent before Him.'" (John 3:27-28)
John the Baptist reveals that he was given a mission from God, and he was bringing Him glory by completing the work he was given, just as Jesus was fulfilling His mission. The prophet also mentions that he is not the Christ, instead he was sent to prepare the way for Him through his ministry.
"29 He who has the bride is the bridegroom; but the friend of the bridegroom, who stands and hears him, rejoices greatly because of the bridegroom's voice. Therefore this joy of mine is fulfilled." (John 3:29)
Next, John the Baptist calls Jesus the bridegroom, the One who was sent to honor His bride, the church which is made of believers. Just as the groom's best man helps him prepare for the wedding, John was chosen to do the same for Christ.
"30 He must increase, but I must decrease." (John 3:30)
Now that the Messiah has arrived, John the Baptist reveals that the time for him to step aside has come, and the day is at hand for Jesus to fulfill His mission as the redeemer of man.
"31 He who comes from above is above all; he who is of the earth is earthly and speaks of the earth. He who comes from heaven is above all." (John 3:31)
John the Baptist continues his praise of Jesus when he calls Him divinely appointed and sent from Heaven, a confirmation from the one who was sent to prepare the way for the Savior of mankind.
"32 And what He has seen and heard, that He testifies; and no one receives His testimony. 33 He who has received His testimony has certified that God is true." (John 3:32-33)
Because He lived in Heaven before He became flesh, Jesus has seen and heard things that were not known to John the Baptist, this is why the prophet calls Christ's testimony a message from God. All those who believe Jesus is the Savior are born again of faith, and their place is secure in the kingdom of God which is Heaven.
"34 For He whom God has sent speaks the words of God, for God does not give the Spirit by measure." (John 3:34)
John tells us that God sent Jesus to set up His church by spreading the gospel, making disciples and pouring out the Father's love. The prophet tells us that the entire Holy Spirit dwelled in Jesus, not a only a portion. This is the reason why Christ was able to perform miracles, heal the sick and have the courage to fulfill His mission on the cross.
"35 The Father loves the Son, and has given all things into His hand. 36 He who believes in the Son has everlasting life; and he who does not believe the Son shall not see life, but the wrath of God abides on him." (John 3:35-36)
Lastly, John testifies that Jesus is indeed God in the flesh, and that anyone who believes in Him will inherit a place in the kingdom of God, while those who deny He is God will perish, and spend eternity in Hell where they will suffer in agony forever.
Are you a believer? If so, your place is secure in Heaven… Let's pray!
Father God;
We thank you for your blessings in our lives,
We praise you Lord for the wisdom found through the gospel of John,
We ask you Lord to inspire us to live out the apostle's writings
As we continue to learn more about you through your word.
Lord we ask you to strengthen us each day as we endure through battles,
Allow us to praise and love each other through faith in you Jesus,
Shield us from evil through the truth, the gospel, salvation and prayer,
Guide us to abide by your word as we spread your gospel to one and all
Becoming examples of Christian faith through our character as we walk the narrow path.
God we pray that you will continue to bless us, to bless our lives and fill us with hope
We ask you Lord to guide our footsteps and lead us to the way everlasting,
Through faith in you Lord we seek salvation and our place with you in Heaven
According to your ways, your everlasting wisdom and strength.
May your will be done
In our lives, for your life.
We thank you for your love and all you bless us with each day.
Praise God,
Amen!
This message was written by Daniel St.Pierre
Email: danielstpierre@thrivethroughchrist.com