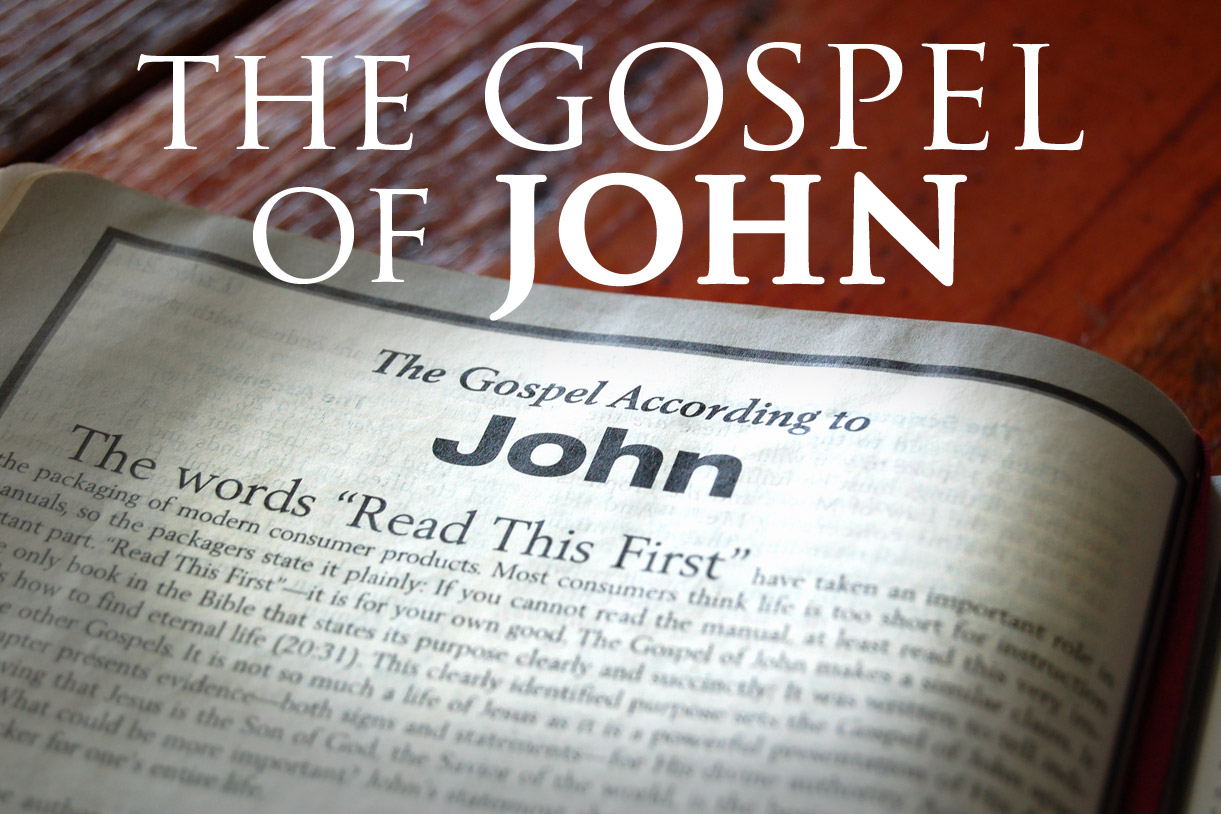 Jesus and His disciples were in Jerusalem, and the time had come for the Lord to elevate His teaching from proverbs and metaphors to more specific instruction, as each disciple was now ready to hear Christ's full and complete prophecy about the cross, the tomb and beyond.
Previously, Jesus gave glory to God and to Himself for the sacrifice that was about to take place on the cross. The lord also took a moment to pray for Himself, and offered up His ministry to God as He prepared His disciples for the road ahead.
"6 "I have manifested Your name to the men whom You have given Me out of the world. They were Yours, You gave them to Me, and they have kept Your word." (John 17:6)
During his ministry, Jesus magnified God's name and glorified His will, and those who chose to receive the Word that was shared with them are the ones whose name is written in the Book of Life. It is by their faith in the Savior that Christians are taken from the world, past, present and before the tribulation which is to come.
"7 Now they have known that all things which You have given Me are from You. 8 For I have given to them the words which You have given Me; and they have received them, and have known surely that I came forth from You; and they have believed that You sent Me." (John 17:7-8)
Jesus was perfect in His teaching of His followers, and it was God's name and His words that were magnified by Christ during His ministry. And it was by bringing glory to God that Jesus inspired His disciples to do the same as each one walk the narrow path that leads to a joy filled eternal life.
"9 "I pray for them. I do not pray for the world but for those whom You have given Me, for they are Yours. 10 And all Mine are Yours, and Yours are Mine, and I am glorified in them." (John 17:9-10)
Here, Jesus prayed for those who place their trust in Him and believe, but He does not pray for those who not only live in the world but are of the world. Although Jesus loves everyone, just as God the Father does also, we see here that Jesus did not pray for all men and women on Earth, only Christians whom He calls God's and His own, and it is through believers and their works that Jesus are God are both glorified.
"11 Now I am no longer in the world, but these are in the world, and I come to You. Holy Father, keep through Your name those whom You have given Me, that they may be one as We are." (John 17:11)
Here, Jesus spoke as if He was already sitting at the right hand of God when He said He was no longer in the world. The fact is, the Savior was already planning beyond the cross which was certainly an epic moment, seeing that Jesus died, just as most everyone else who has ever lived, but what's critical in God's plan involved rising from the dead, which none can do. And in doing so, His disciples will be united in faith, and empowered by the Holy Spirit.
"12 While I was with them in the world, I kept them in Your name. Those whom You gave Me I have kept; and none of them is lost except the son of perdition, that the Scripture might be fulfilled." (John 17:12)
Next, the risen Savior remembered how He brought glory to God during His walk among His disciples and along the purpose driven path that was drawn out by the divine hand of our heavenly Father. In fulfilling the prophecy that began at the cross, Jesus made it possible for believers to be redeemed, and He also overcame the enemy and cast Satan and his angels into the Lake of Fire, Hades where enemies of God will burn in agony for all time.
"13 But now I come to You, and these things I speak in the world, that they may have My joy fulfilled in themselves. 14 I have given them Your word; and the world has hated them because they are not of the world, just as I am not of the world." (John 17:13-14)
Jesus continues His prayer for His disciples when He asks His Father for His followers to be filled with divine joy, after each one received and embraced the Word of God, delivered through the Christ who preached when He was in the world. And although He did live in the world, Jesus made it clear He was never of the world and His mission was to save the world, not abide in it.
"15 I do not pray that You should take them out of the world, but that You should keep them from the evil one. 16 They are not of the world, just as I am not of the world." (John 17:15-16)
Next, Jesus calls on His Father to look after His followers, those precious souls who take up arms against the enemy and his soldiers and even though their battle is in the world, they are not of the world but of God who created them and of Jesus who saved them from eternal punishment.
"17 Sanctify them by Your truth. Your word is truth. 18 As You sent Me into the world, I also have sent them into the world. 19 And for their sakes I sanctify Myself, that they also may be sanctified by the truth." (John 17:17-19)
Lastly, Jesus prayed for God to pour out His grace, mercy and love upon those who place their trust in the risen Savior, and lead each one to answer the call to the Great Commission, to share the truth about Christ, the cross, the tomb and beyond…
Are you bringing glory to God with your life with answering the call to share the truth about Jesus? If you are not taking sacrificial steps to do so, or completing the work He gives you to do, I invite to click HERE to reach out to me so we can get together in a virtual meeting and further discuss the joy you are missing out on, for God's glory… Let's pray!
Father God;
We thank you for your blessings in our lives,
We praise you Lord for the wisdom found through the gospel of John,
We ask you Lord to inspire us to live out the apostle's writings
As we continue to learn more about you through your word.
Lord we ask you to strengthen us each day as we endure through battles,
Allow us to praise and love each other through faith in you Jesus,
Shield us from evil through the truth, the gospel, salvation and prayer,
Guide us to abide by your word as we spread your gospel to one and all
Becoming examples of Christian faith through our character as we walk the narrow path.
God we pray that you will continue to bless us, to bless our lives and fill us with hope
We ask you Lord to guide our footsteps and lead us to the way everlasting,
Through faith in you Lord we seek salvation and our place with you in Heaven
According to your ways, your everlasting wisdom and strength.
May your will be done
In our lives, for your life.
We thank you for your love and all you bless us with each day.
Praise God,
Amen!
This message was written by Daniel St.Pierre
Email: danielstpierre@thrivethroughchrist.com