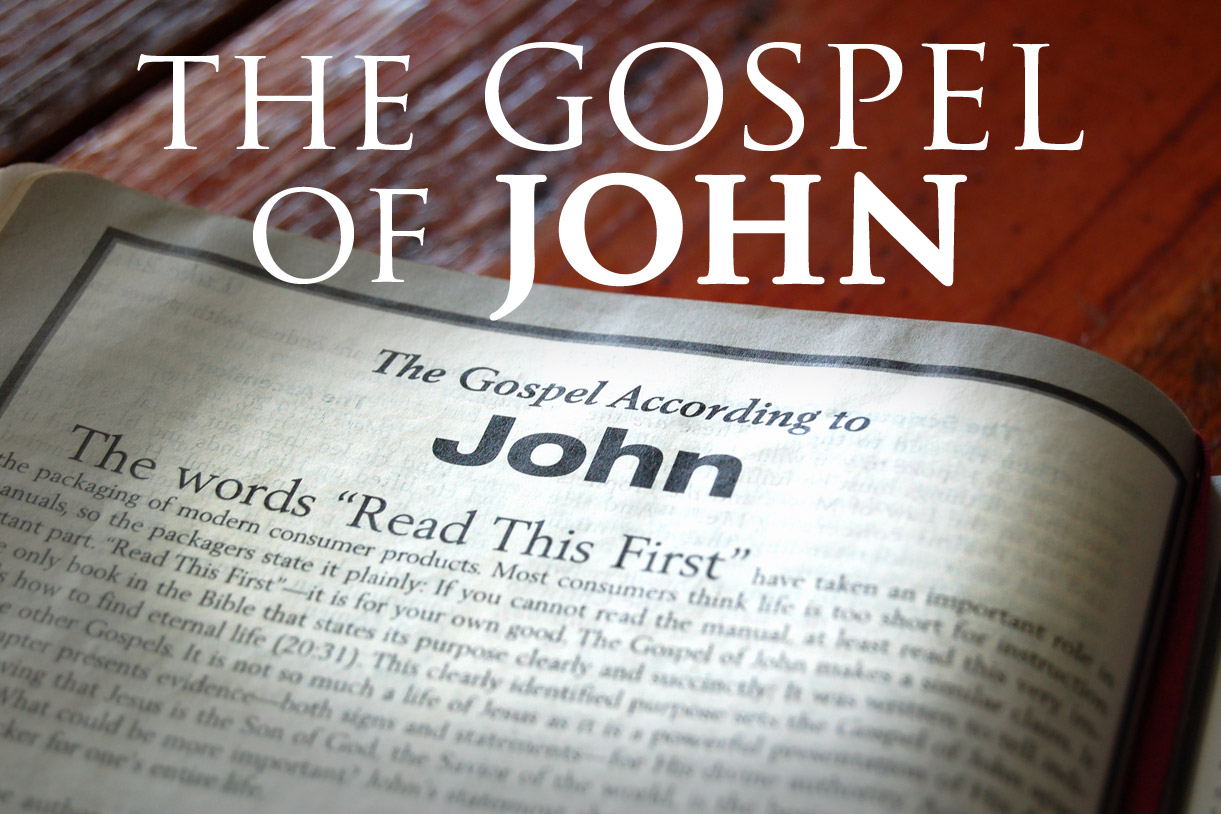 The time had come for Jesus to fulfill His mission on the cross, and before He put the wheels in full motion, Jesus prayed for Himself, that through His sacrifice at Calvary, God would be glorified and His name magnified. the Lord also prayed for His disciples, that God would pour out His grace, mercy and love upon those who place their trust in the risen Savior, and lead each one to share the truth about Christ, the cross, the tomb and beyond.
"20 "I do not pray for these alone, but also for those who will believe in Me through their word; 21 that they all may be one, as You, Father, are in Me, and I in You; that they also may be one in Us, that the world may believe that You sent Me." (John 17:20-21)
Jesus' prayer for His disciples now includes those to come, believers just like you and me who by faith choose to follow the Savior without ever being in His physical presence. And it is through these Christians and the churches they build that God is either glorified by the voices who give Him praise, or cursed by the words of those who seek to destroy the Church of the living Christ.
"22 And the glory which You gave Me I have given them, that they may be one just as We are one: 23 I in them, and You in Me; that they may be made perfect in one, and that the world may know that You have sent Me, and have loved them as You have loved Me." (John 17:22-23)
Jesus' wish for His church was at the same time very simple, yet tremendously complex. God wishes for His imperfect creation to agree on many issues that eventually would divide the family of God into sects, religions, denominations and more recently, even political groups. When God's church finds itself debating over simple issues like abortion, homosexuality, racism and even women leading the church and exercising authority over men within the family of Christ, a clear transgression of God's will in all Bible translations.
"24 "Father, I desire that they also whom You gave Me may be with Me where I am, that they may behold My glory which You have given Me; for You loved Me before the foundation of the world." (John 17:24)
Here, Jesus is speaking of those who were with Him in Jerusalem, the men and women who knew and loved him before they knew who He was, just as God loved Him long before the sacrifice made on the cross.
"25 O righteous Father! The world has not known You, but I have known You; and these have known that You sent Me. 26 And I have declared to them Your name, and will declare it, that the love with which You loved Me may be in them, and I in them."" (John 17:25-26)
Lastly, Jesus prayed for God to continue to manifest His holy presence in the hearts of all believers and followers of the Savior, as each one pours out the love of the divine Father onto others just as He loves us in spite of our sinful nature.
Are you answering the call to share the love of God? If you are not taking sacrificial steps to do so, or completing the work He gives you to do, I invite to click HERE to reach out to me so we can get together in a virtual meeting and further discuss the joy you are missing out on, for God's glory… Let's pray!
Father God;
We thank you for your blessings in our lives,
We praise you Lord for the wisdom found through the gospel of John,
We ask you Lord to inspire us to live out the apostle's writings
As we continue to learn more about you through your word.
Lord we ask you to strengthen us each day as we endure through battles,
Allow us to praise and love each other through faith in you Jesus,
Shield us from evil through the truth, the gospel, salvation and prayer,
Guide us to abide by your word as we spread your gospel to one and all
Becoming examples of Christian faith through our character as we walk the narrow path.
God we pray that you will continue to bless us, to bless our lives and fill us with hope
We ask you Lord to guide our footsteps and lead us to the way everlasting,
Through faith in you Lord we seek salvation and our place with you in Heaven
According to your ways, your everlasting wisdom and strength.
May your will be done
In our lives, for your life.
We thank you for your love and all you bless us with each day.
Praise God,
Amen!
This message was written by Daniel St.Pierre
Email: danielstpierre@thrivethroughchrist.com