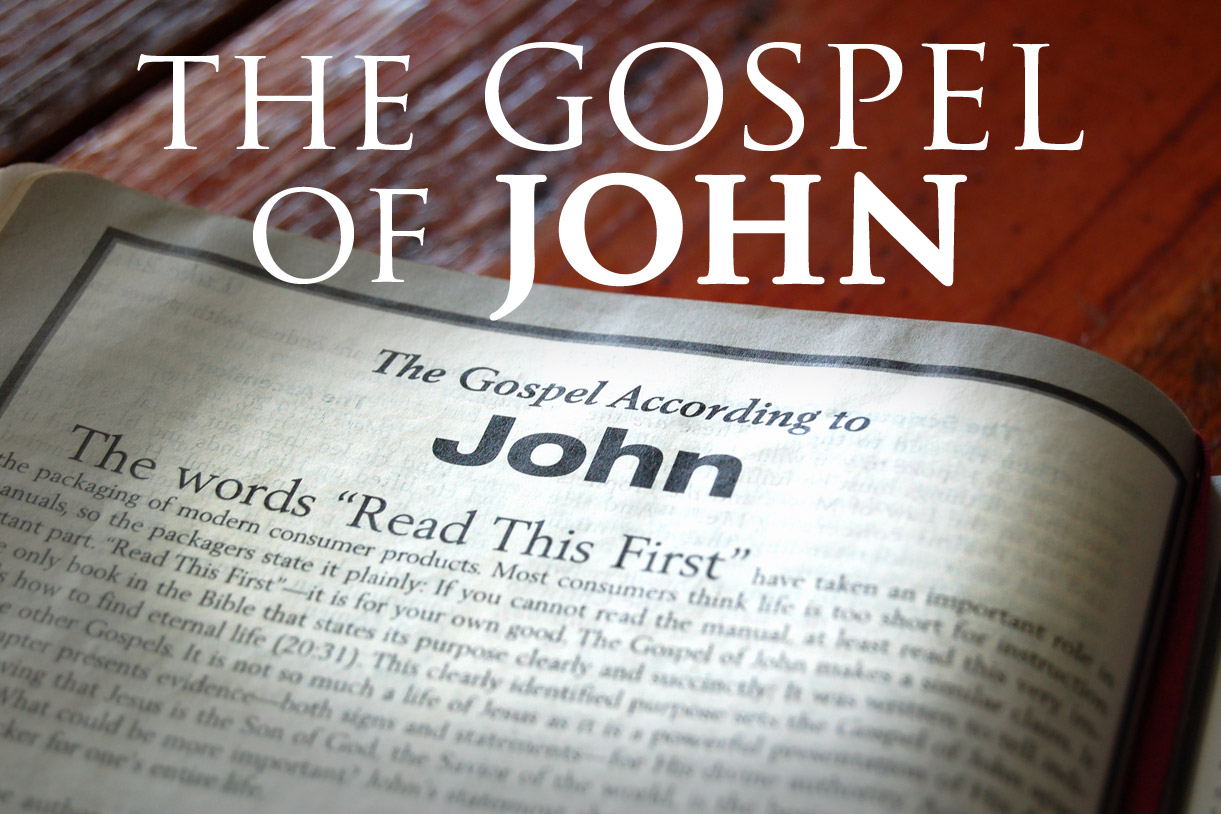 In Jerusalem during the Passover, Christ had been preparing His disciples for the adversity and sorrow they would soon face, and the time had come for Jesus to elevate His teaching from proverbs and metaphors to more specific instruction, as each disciple faithfully walked the narrow path that leads to God.
Jesus then called on His disciples to seek God's peace through Him, the One who came to die on the cross so those who believe and repent can rejoice in Heaven, forever and ever.
"1 Jesus spoke these words, lifted up His eyes to heaven, and said: "Father, the hour has come. Glorify Your Son, that Your Son also may glorify You, 2 as You have given Him authority over all flesh, that He should give eternal life to as many as You have given Him." (John 17:1-2)
The time had come for Jesus to make His way to the cross, and before He set those wheels in full motion, the Christ took a moment to pray for Himself, and to His Father.
When Jesus looked up to the sky and prayed To God, He inspired His disciples to do the same when they pray in the Lord's name. The most important moment in human spirituality was about to take place, and it was God's name whom Jesus sought to magnify on the cross rather than His own. Still, in His sacrifice, God will glorify His Son and so will all those who place their trust in the risen Savior.
"3 And this is eternal life, that they may know You, the only true God, and Jesus Christ whom You have sent." (John 17:3)
Jesus then further defines the concept of eternal life as the place where God and Jesus rejoice with believers, forever and ever in perfect, divine harmony.
"4 I have glorified You on the earth. I have finished the work which You have given Me to do." (John 17:4)
This phrase summarizes Jesus' ministry, and should serve as a guide for all believers who strive to show their love for Jesus and God, by honoring them in our works, in the work God gives us to do so we can embrace the challenge and get the work done right, for His delight and glory.
"5 And now, O Father, glorify Me together with Yourself, with the glory which I had with You before the world was." (John 17:5)
Before God created the Earth, He rejoiced with Jesus and both enjoyed celestial glory that was temporarily veiled while Christ was alive in the flesh. Although the shinning and magnificent glory of God was hidden, His love, mercy and grace flowed in great abundance throughout Jesus' life among His earthly creation.
Are you bringing glory to God with your life? If you are not taking sacrificial steps to honor God, or completing the work He gives you to do, I invite to click HERE to reach out to me so we can get together in a virtual meeting and further discuss the joy you are missing out on, for God's glory… Let's pray!
Father God;
We thank you for your blessings in our lives,
We praise you Lord for the wisdom found through the gospel of John,
We ask you Lord to inspire us to live out the apostle's writings
As we continue to learn more about you through your word.
Lord we ask you to strengthen us each day as we endure through battles,
Allow us to praise and love each other through faith in you Jesus,
Shield us from evil through the truth, the gospel, salvation and prayer,
Guide us to abide by your word as we spread your gospel to one and all
Becoming examples of Christian faith through our character as we walk the narrow path.
God we pray that you will continue to bless us, to bless our lives and fill us with hope
We ask you Lord to guide our footsteps and lead us to the way everlasting,
Through faith in you Lord we seek salvation and our place with you in Heaven
According to your ways, your everlasting wisdom and strength.
May your will be done
In our lives, for your life.
We thank you for your love and all you bless us with each day.
Praise God,
Amen!
This message was written by Daniel St.Pierre
Email: danielstpierre@thrivethroughchrist.com