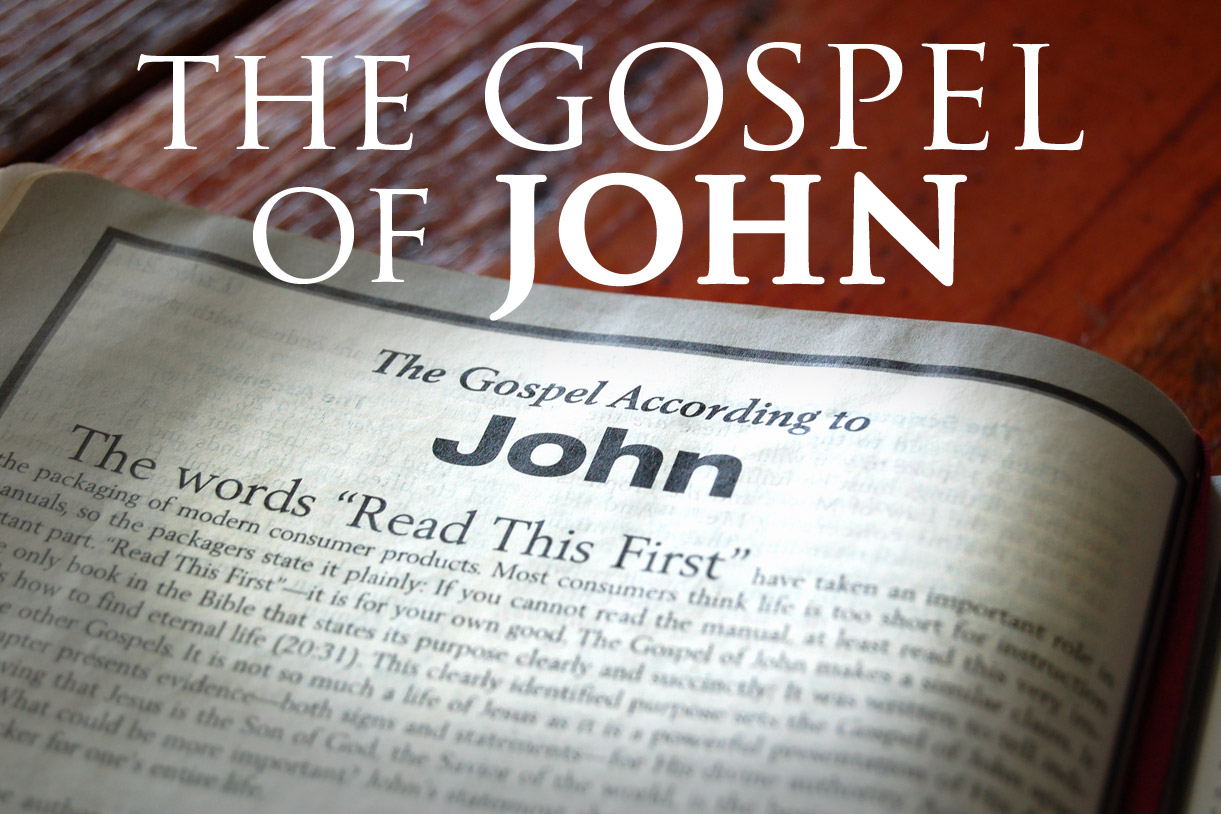 While in Jerusalem celebrating the Passover, Jesus was preparing His disciples for the road to the cross, and beyond.
After He warned them of the persecution to come, to comfort them, the Lord revealed His disciples would receive a divine Helper who is the Holy Spirit of God. The Spirit who was sent by God from Heaven to dwell within believers and guide each one along the narrow path that leads to eternal life.
And it is through His Spirit that God speaks the truth to His children.
Jesus knew His disciples were becoming concerned about their fate, so He sprinkled a bit a hope on their souls…
"16 "A little while, and you will not see Me; and again a little while, and you will see Me, because I go to the Father."" (John 16:16)
Jesus is laying out God's plan for Him to sacrificially die on the cross, and be laid in a tomb where for three days, the disciples will not be in His physical presence so they will not be able to "see" the Lord.
Then on the third day, when He rises from the dead, Jesus will once again be with His disciples for a time, after which He will ascend to Heaven to sit at the right hand of the Father.
"17 Then some of His disciples said among themselves, "What is this that He says to us, 'A little while, and you will not see Me; and again a little while, and you will see Me'; and, 'because I go to the Father'?" 18 They said therefore, "What is this that He says, 'A little while'? We do not know what He is saying."" (John 16:17-1)
Jesus' disciples had no idea what was about to take place in Jerusalem. Firstly, it was the Passover and they were in a celebratory mood and second, no one had even the slightest clue how defining the next few days would be for all humankind.
Before them, God in the flesh was about to be captured, tortured and nailed to a cross where He is killed, then buried in a tomb where He laid until He rises from the dead, rejoices with His disciples and as foretold, ascends to Heaven to be with God.
"19 Now Jesus knew that they desired to ask Him, and He said to them, "Are you inquiring among yourselves about what I said, 'A little while, and you will not see Me; and again a little while, and you will see Me'? 20 Most assuredly, I say to you that you will weep and lament, but the world will rejoice; and you will be sorrowful, but your sorrow will be turned into joy." (John 16:19-20)
Once again, Jesus foretold of the suffering and sorrow that awaited His disciples, as each one faces persecution according to their faith in the Christ. Jesus' intent was not to frighten them, but to empower them. And He did so by revealing how their sorrow would be turned into joy when each one realizes they were in the presence of God and witnessed the fulfillment of His will on earth.
"21 A woman, when she is in labor, has sorrow because her hour has come; but as soon as she has given birth to the child, she no longer remembers the anguish, for joy that a human being has been born into the world. 22 Therefore you now have sorrow; but I will see you again and your heart will rejoice, and your joy no one will take from you." (John 16:21-22)
Next, Jesus explained how the disciples' sorrow will evolve into joy when they witness Jesus is indeed back from the dead, alive, in the flesh! And the joy felt by each one will flow in great abundance as the Lord's disciples show our love for Him by spreading the truth about the risen Savior and loving each other as He loves us.
"23 "And in that day you will ask Me nothing. Most assuredly, I say to you, whatever you ask the Father in My name He will give you. 24 Until now you have asked nothing in My name. Ask, and you will receive, that your joy may be full." (John 16:23-24)
Jesus concludes His message with another important lesson when He once again teaches believers how to pray to our Father, that whoever asks in Jesus' name will be heard, his prayer will be answered and that which he asked for will be given by the One who created life.
Are you relying on the power of prayer in your life? If not, I invite to click HERE to reach out to me so we can get together in a virtual meeting and further discuss the power of prayer, for His glory… Let's pray!
Father God;
We thank you for your blessings in our lives,
We praise you Lord for the wisdom found through the gospel of John,
We ask you Lord to inspire us to live out the apostle's writings
As we continue to learn more about you through your word.
Lord we ask you to strengthen us each day as we endure through battles,
Allow us to praise and love each other through faith in you Jesus,
Shield us from evil through the truth, the gospel, salvation and prayer,
Guide us to abide by your word as we spread your gospel to one and all
Becoming examples of Christian faith through our character as we walk the narrow path.
God we pray that you will continue to bless us, to bless our lives and fill us with hope
We ask you Lord to guide our footsteps and lead us to the way everlasting,
Through faith in you Lord we seek salvation and our place with you in Heaven
According to your ways, your everlasting wisdom and strength.
May your will be done
In our lives, for your life.
We thank you for your love and all you bless us with each day.
Praise God,
Amen!
This message was written by Daniel St.Pierre
Email: danielstpierre@thrivethroughchrist.com