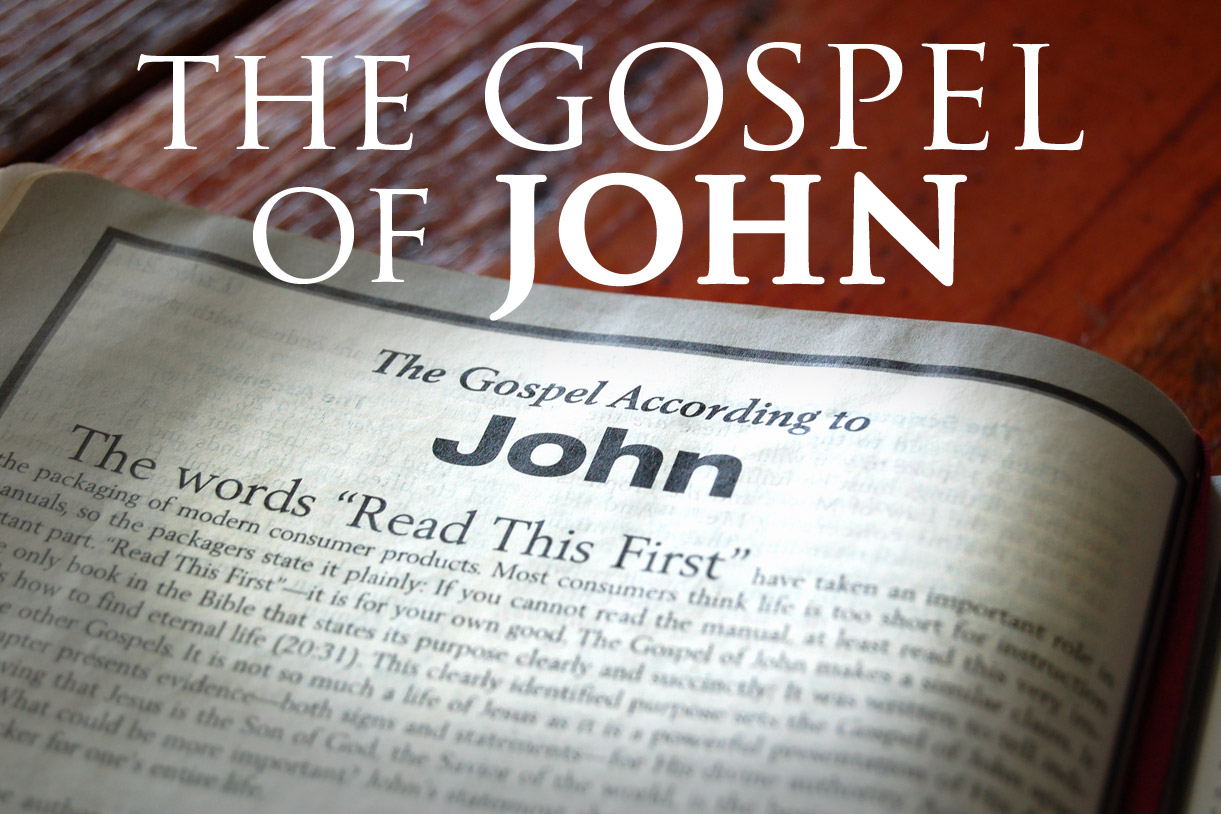 Jesus and His disciples were in Jerusalem, celebrating the Passover and as they were wrapping up their meal in the upper room, Jesus revealed He would soon be leaving them so He could take His place at the right hand of God.
Before He ascended to Heaven, Jesus had one more message for His disciples.
"1 "I am the true vine, and My Father is the vinedresser." (John 15:1)
In those days, it was common for teachers to use agricultural examples in their lessons since these were familiar stories to most people. Here, Jesus uses the vine in His teaching as many crops derive from vines including grapes, tomatoes, melons and more. The vine was also symbolic with God's people.
By describing Himself as "the true vine," Jesus revealed He was at the root of all harvest that was and that was to come. Jesus basically wanted His disciples to understand that all that was good stemmed from Him, and that it was God who tended after His followers, His vineyard.
"2 Every branch in Me that does not bear fruit He takes away; and every branch that bears fruit He prunes, that it may bear more fruit." (John 15:2)
Next, Jesus revealed the fate for those who pretend to be disciples, but they do not have a harvest to show for, or their ways are not glorifying to the Vinedresser. Because of this, those people who do not bear fruit will be cut off from the vine, and cast away.
On the flip side, Jesus comforts those who do bear fruit when He tells us that our divine Father will care for us, that He will prune the branches that bring Him glory through a magnificent harvest of sweet, succulent fruit.
"3 You are already clean because of the word which I have spoken to you. 4 Abide in Me, and I in you. As the branch cannot bear fruit of itself, unless it abides in the vine, neither can you, unless you abide in Me." (John 15:3-4)
Jesus then called His disciples "clean," making reference to the spiritual cleansing they received from His teaching over the past few years through His love and of course, miracles, parables and scripture.
The same applies for believers today, as each one of us abides in and strives to be more like Christ, and less like those who live for the world. To abide in Christ is to love him, and to allow Him to lead our ways through worship, fellowship, prayer and dwelling in His word. Spending more time with God and seeking a deeper relationship with Jesus should be on the radar of all believers so each one can bear a harvest that's truly divinely appointed.
Then, the Lord reminds us that when branches are cut off from the tree, they wither and die just like those souls who bear no fruit. It is the tree which feeds the branch, and for the branch to bear fruit, it must be tied to the tree, it must abide in the tree as we must abide in God for our fruit to bring Him glory.
"5 "I am the vine, you are the branches. He who abides in Me, and I in him, bears much fruit; for without Me you can do nothing. 6 If anyone does not abide in Me, he is cast out as a branch and is withered; and they gather them and throw them into the fire, and they are burned." (John 15:5-6)
Jesus is the way and here, He makes it clear that believers are to follow in His footsteps and bear fruit, for His glory. To ensure the best harvest possible, Jesus' disciples should immerse themselves in God, in His word and through sings of worship, breaking bread with other believers and spreading the truth about the risen Savior, Jesus.
Then, there are those whom Jesus warns of the fiery furnace, the place where souls are cast to burn and suffer God's eternal punishment. This place is called Hades, Hell, and it is the resting location for far too many souls.
"7 If you abide in Me, and My words abide in you, you will ask what you desire, and it shall be done for you. 8 By this My Father is glorified, that you bear much fruit; so you will be My disciples." (John 15:7-8)
Jesus then revealed the simple formula by which believers bring glory to God through their relationship with Jesus, who is our Branch, the nourishment all believers need to thrive and bear fruit that's pleasing to God.
Are you a new believer, or a believer who has not had opportunities to bear fruit in your life? The kind of fruit mentioned in this study is not "real" fruit, but a harvest that's often seen only by God. I invite to click HERE to reach out and find out about purpose driven opportunities for you to serve our risen Savior and be part of a wonderful harvest, for His glory… Let's pray!
Father God;
We thank you for your blessings in our lives,
We praise you Lord for the wisdom found through the gospel of John,
We ask you Lord to inspire us to live out the apostle's writings
As we continue to learn more about you through your word.
Lord we ask you to strengthen us each day as we endure through battles,
Allow us to praise and love each other through faith in you Jesus,
Shield us from evil through the truth, the gospel, salvation and prayer,
Guide us to abide by your word as we spread your gospel to one and all
Becoming examples of Christian faith through our character as we walk the narrow path.
God we pray that you will continue to bless us, to bless our lives and fill us with hope
We ask you Lord to guide our footsteps and lead us to the way everlasting,
Through faith in you Lord we seek salvation and our place with you in Heaven
According to your ways, your everlasting wisdom and strength.
May your will be done
In our lives, for your life.
We thank you for your love and all you bless us with each day.
Praise God,
Amen!
This message was written by Daniel St.Pierre
Email: danielstpierre@thrivethroughchrist.com