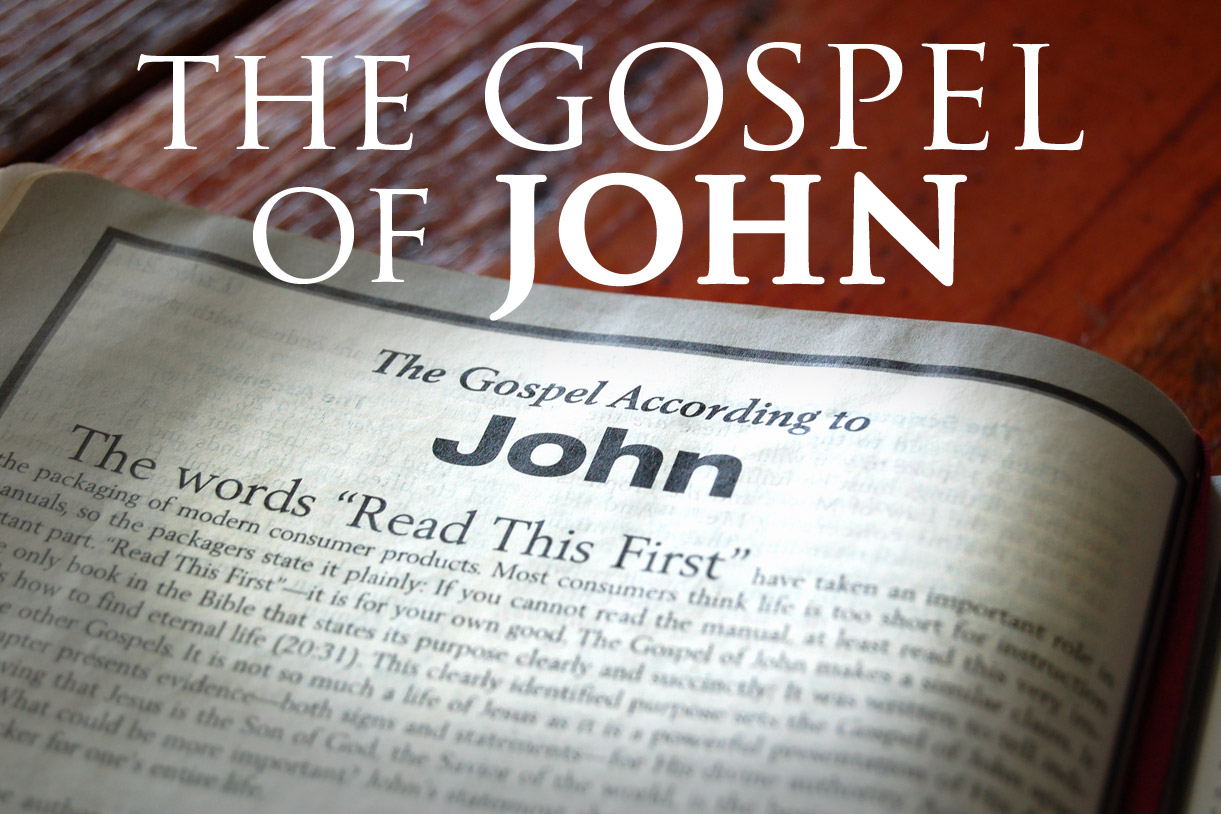 Jesus and His disciples were wrapping up what turned out to be the last supper in Jerusalem, where the Lord was preparing the way to the cross. Earlier, Jesus introduced the Holy Spirit to them, and He comforted them and when He revealed He would dwell within them through the Spirit.
"25 "These things I have spoken to you while being present with you. 26 But the Helper, the Holy Spirit, whom the Father will send in My name, He will teach you all things, and bring to your remembrance all things that I said to you." (John 14:25-26)
Here, Jesus reminds His disciples of the teaching they received while they followed Him, and that more would be revealed to them through the Holy Spirit who dwells within all believers.
Jesus, who is the living Word taught His disciples all they needed to know to serve Him. As each one continues their walk along the narrow path, they can do so knowing they have a divinely appointed Helper in the Holy Spirit.
"27 Peace I leave with you, My peace I give to you; not as the world gives do I give to you. Let not your heart be troubled, neither let it be afraid." (John 14:27)
Jesus is speaking about the peace of God, an ever flowing river of hope that leads to Heaven where believers rejoice with the Son and the Father, forever.
"28 You have heard Me say to you, 'I am going away and coming back to you.' If you loved Me, you would rejoice because I said, 'I am going to the Father,' for My Father is greater than I." (John 14:28)
Next, Jesus reminded His disciple of the place He was headed when all was said and done, which is at the right hand of God in His Kingdom. And at this glorious scene, Jesus calls on His disciples to rejoice and take pleasure in the fulfillment of scripture and prophecy.
Although God and Jesus are One, it is true that one is the Father and the other, the Son. Because of this, and based on each One's authority, Jesus calls God greater than He.
"29 "And now I have told you before it comes, that when it does come to pass, you may believe." (John 14:29)
Jesus then foretells His death and resurrection, which was used by God as the most convincing evangelical event witnessed by the disciples. On that day, when they realize He is indeed back from the dead, His disciples will then surely believe He is God in the flesh.
"30 I will no longer talk much with you, for the ruler of this world is coming, and he has nothing in Me. 31 But that the world may know that I love the Father, and as the Father gave Me commandment, so I do. Arise, let us go from here." (John 14:30-31)
The time had come for Jesus to head to the garden where He would soon be betrayed by Judas Iscariot, then taken captive by Roman soldiers. Satan, the ruler of this world had infiltrated the twelve, just as God intended, but the prince of death had no power over Jesus.
Before He went ahead with His disciples, Jesus pointed out His obedience to His Father's commands as He fully understood what was expected of Him, and He was committed to fulfilling His divinely appointed mission, paying the ultimate price with His life.
Although few of us will ever find ourselves nailed to a cross, as our Savior did, how far are you willing to go for Him? An even better question is, are you suffering at all for Jesus?
One of His most precious commandment bestowed to believers is for us to love others as He loves us. If you do not already have instances involving outpourings of this divine love in your life, I invite to inquire within to find out about purpose driven opportunities for you to serve our risen Savior, for His glory… Let's pray!
Father God;
We thank you for your blessings in our lives,
We praise you Lord for the wisdom found through the gospel of John,
We ask you Lord to inspire us to live out the apostle's writings
As we continue to learn more about you through your word.
Lord we ask you to strengthen us each day as we endure through battles,
Allow us to praise and love each other through faith in you Jesus,
Shield us from evil through the truth, the gospel, salvation and prayer,
Guide us to abide by your word as we spread your gospel to one and all
Becoming examples of Christian faith through our character as we walk the narrow path.
God we pray that you will continue to bless us, to bless our lives and fill us with hope
We ask you Lord to guide our footsteps and lead us to the way everlasting,
Through faith in you Lord we seek salvation and our place with you in Heaven
According to your ways, your everlasting wisdom and strength.
May your will be done
In our lives, for your life.
We thank you for your love and all you bless us with each day.
Praise God,
Amen!
This message was written by Daniel St.Pierre
Email: danielstpierre@thrivethroughchrist.com