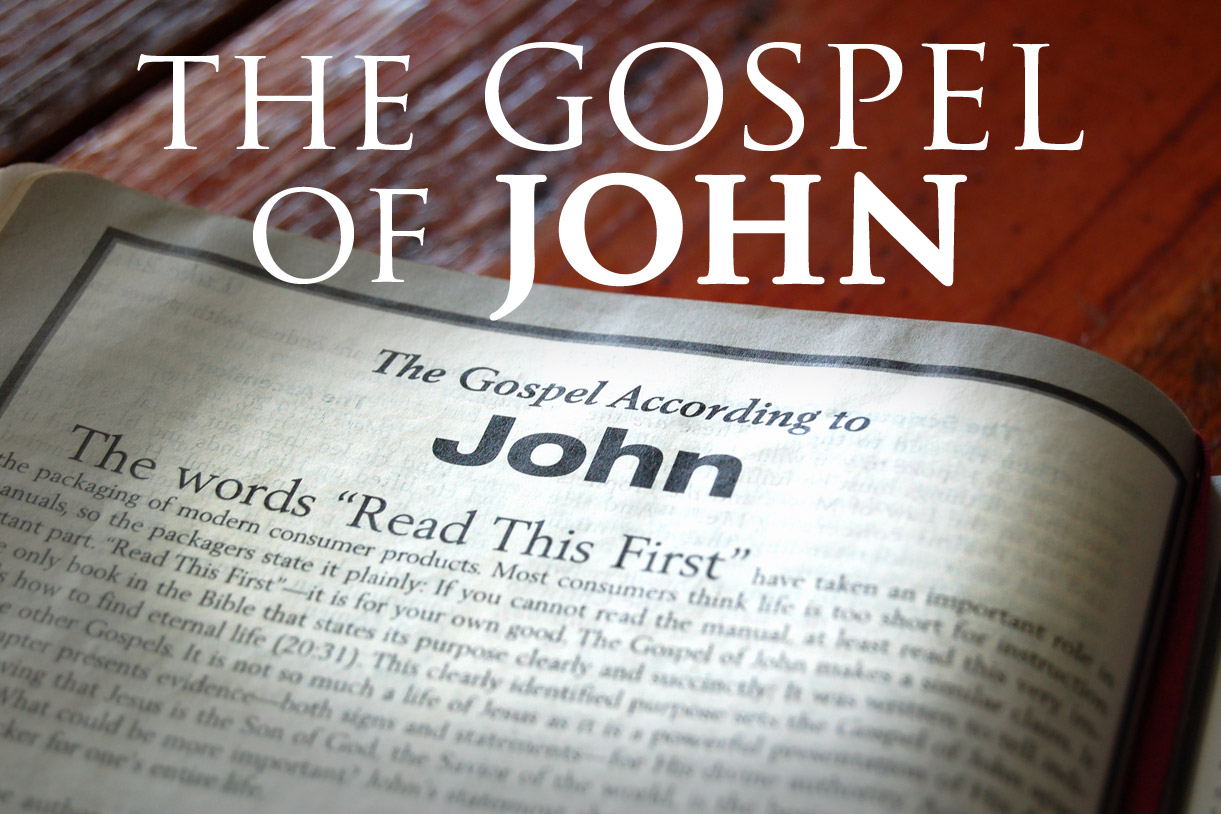 During the last supper in Jerusalem, Jesus was preparing His disciples for the way to the cross and after He introduced the Holy Spirit to them, He comforted them and revealed He would remain within them through the Spirit.
"19 "A little while longer and the world will see Me no more, but you will see Me. Because I live, you will live also."" (John 14:19)
Jesus knew He would soon be leaving His disciples, and He wanted to reassure them and let them know He would never forsake or abandon them.
"20 "At that day you will know that I am in My Father, and you in Me, and I in you."" (John 14:20)
The day refers to Jesus' resurrection from the dead, the time when the disciples will realize He is indeed God in the flesh, and by their faith in Him, believers are promised eternal life.
"21 "He who has My commandments and keeps them, it is he who loves Me. And he who loves Me will be loved by My Father, and I will love him and manifest Myself to him."" (John 14:21)
Next, Jesus reminded His disciples of the way we are to show our love for Him, through our obedience in His commandments and outpouring of His love onto others. If we do this, Jesus promises to manifest His presence in our lives and to love us.
"22 Judas (not Iscariot) said to Him, "Lord, how is it that You will manifest Yourself to us, and not to the world?"" (John 14:22)
Although we are unsure which Judas spoke to Jesus, his question is an important one. How and why would Jesus hide Himself from the world? Jesus did not choose to hide Himself, rather it is those in the world who choose to ignore Him.
"23 Jesus answered and said to him, "If anyone loves Me, he will keep My word; and My Father will love him, and We will come to him and make Our home with him. 24 He who does not love Me does not keep My words; and the word which you hear is not Mine but the Father's who sent Me." (John 14:23-24)
Here, Jesus is simply telling His disciples that through the Holy Spirit, the Spirit of Christ, He will dwell in those who believe in Him, and not abide in skeptics.
God loves all His creation, but not all His creation love Him back. More and more people are turning away from God and giving in to temptation, living sinful lives and glorifying self-serving, man made idols.
God knows our hearts and it is those who love Him, obey His commandments and bring Him glory who will inherit a place in Heaven where each believer will rejoice, forever. Let's pray!
Father God;
We thank you for your blessings in our lives,
We praise you Lord for the wisdom found through the gospel of John,
We ask you Lord to inspire us to live out the apostle's writings
As we continue to learn more about you through your word.
Lord we ask you to strengthen us each day as we endure through battles,
Allow us to praise and love each other through faith in you Jesus,
Shield us from evil through the truth, the gospel, salvation and prayer,
Guide us to abide by your word as we spread your gospel to one and all
Becoming examples of Christian faith through our character as we walk the narrow path.
God we pray that you will continue to bless us, to bless our lives and fill us with hope
We ask you Lord to guide our footsteps and lead us to the way everlasting,
Through faith in you Lord we seek salvation and our place with you in Heaven
According to your ways, your everlasting wisdom and strength.
May your will be done
In our lives, for your life.
We thank you for your love and all you bless us with each day.
Praise God,
Amen!
This message was written by Daniel St.Pierre
Email: danielstpierre@thrivethroughchrist.com