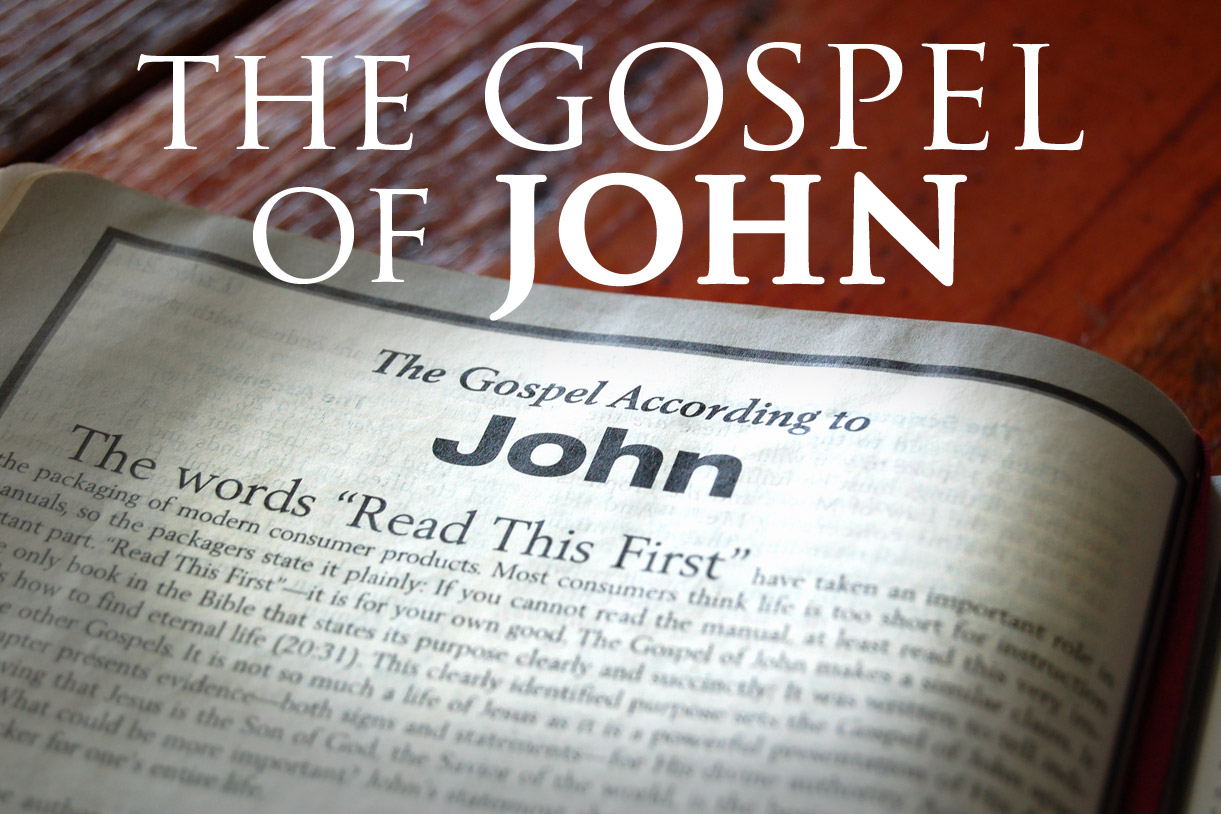 Near Bethany, Martha and Mary came to greet Jesus, then they made their way to the tomb where the Lord brought Lazarus back to life by simply telling him to "come forth."
And Lazarus did exactly that, still bound in graveclothes, he rose from the dead and lived to worship the One who healed Him.
"45 Then many of the Jews who had come to Mary, and had seen the things Jesus did, believed in Him." (John 11:45)
The Jews that came to Mary were sympathetic to Jesus, and each one had very likely seen and heard Him before the miraculous healing at Bethany. When they witnessed the miracle, they believed He was indeed the Son of God, the promised Messiah.
"46 But some of them went away to the Pharisees and told them the things Jesus did." (John 11:46)
In spite of the numerous examples that made it impossible to deny Jesus had divine powers, some Jews chose to side with evil when they returned to Jerusalem to throw fire on the flames that were lit by the Pharisees, and fueled by their hatred for a man they did not know or understand.
"47 Then the chief priests and the Pharisees gathered a council and said, "What shall we do? For this Man works many signs. 48 If we let Him alone like this, everyone will believe in Him, and the Romans will come and take away both our place and nation."" (John 11:47-48)
Pharisees could not, by themselves, take any judicial action against Jesus. To resolve this, they sought the help of the chief priests to come up with a decisive plan to eliminate the man who threatened their positions within the Jewish community as well as their wealth, which was managed by Rome.
Once again, Jesus was in the Pharisees' cross hairs.
"49 And one of them, Caiaphas, being high priest that year, said to them, "You know nothing at all, 50 nor do you consider that it is expedient for us that one man should die for the people, and not that the whole nation should perish."" (John 11:49-50)
Caiaphas was the Jewish high priest, and he basically had final say in matters such as this one. Caiaphas was determined to kill Jesus so he and the other chief priests could continue to enjoy their lavish lifestyle, just as the Pharisees, scribes and other Jewish leaders.
"51 Now this he did not say on his own authority; but being high priest that year he prophesied that Jesus would die for the nation, 52 and not for that nation only, but also that He would gather together in one the children of God who were scattered abroad." (John 11:51-52)
As God speaks to His people through the high priest, and in this instance He used Caiaphas blasphemous claim that Jesus was sent to die for the world and that His death would unite God's children.
While Caiaphas was fishing for support, he didn't realize he was divinely used by God to fulfill the prophecy of the Christ, the cross, the tomb and the resurrection.
"53 Then, from that day on, they plotted to put Him to death. 54 Therefore Jesus no longer walked openly among the Jews, but went from there into the country near the wilderness, to a city called Ephraim, and there remained with His disciples." (John 11:53-54)
Jesus' fate was never in question, the only variable that remained unknown was the time when the Messiah would die. Although the time had come for the judgment made against Jesus to go public, it was not yet time for Jesus to give Himself up to the authorities and put the wheels in motion that would lead to the cross.
Because of this, Jesus went to Ephraim, a pagan city located about 12 miles from Jerusalem. There, He would be safe for a while since the Jews were busy celebrating in Jerusalem and not likely to seek their target in pagan land.
"55 And the Passover of the Jews was near, and many went from the country up to Jerusalem before the Passover, to purify themselves." (John 11:55)
The Jewish Passover is a festival by which the Jews celebrate their thriving beyond the angel of death who "passed over" dwellings who were Jewish when he set out to slain all first born boys throughout Egypt. This celebration is of most importance to Jews, and for this reason many traveled from places very far away to take part in this popular festival in their capital city, Jerusalem.
"56 Then they sought Jesus, and spoke among themselves as they stood in the temple, "What do you think—that He will not come to the feast?"" (John 11:56)
The Pharisees and chief priests became anxious when they noticed Jesus was not among the crowd celebrating Passover in Jerusalem, and they began to talk among themselves when it became obvious He was nowhere near the Temple.
The plan was to capture Jesus if He showed up in Jerusalem, or to prosecute Him if He did not celebrate the Passover. Either way, the plot was in motion.
"57 Now both the chief priests and the Pharisees had given a command, that if anyone knew where He was, he should report it, that they might seize Him." (John 11:57)
The Pharisees and chief priests made certain their message was clear when they sent out sentinels to tell the people that Jesus was a wanted man, and that anyone who knew His whereabouts should come forward, or else. If you were among those who knew where Jesus was, and you were asked to give up His location, what would you do?
The answer to that question is in direct proportion with the measure of your faith in the risen Savior… Let's pray!
Father God;
We thank you for your blessings in our lives,
We praise you Lord for the wisdom found through the gospel of John,
We ask you Lord to inspire us to live out the apostle's writings
As we continue to learn more about you through your word.
Lord we ask you to strengthen us each day as we endure through battles,
Allow us to praise and love each other through faith in you Jesus,
Shield us from evil through the truth, the gospel, salvation and prayer,
Guide us to abide by your word as we spread your gospel to one and all
Becoming examples of Christian faith through our character as we walk the narrow path.
God we pray that you will continue to bless us, to bless our lives and fill us with hope
We ask you Lord to guide our footsteps and lead us to the way everlasting,
Through faith in you Lord we seek salvation and our place with you in Heaven
According to your ways, your everlasting wisdom and strength.
May your will be done
In our lives, for your life.
We thank you for your love and all you bless us with each day.
Praise God,
Amen!
This message was written by Daniel St.Pierre
Email: danielstpierre@thrivethroughchrist.com