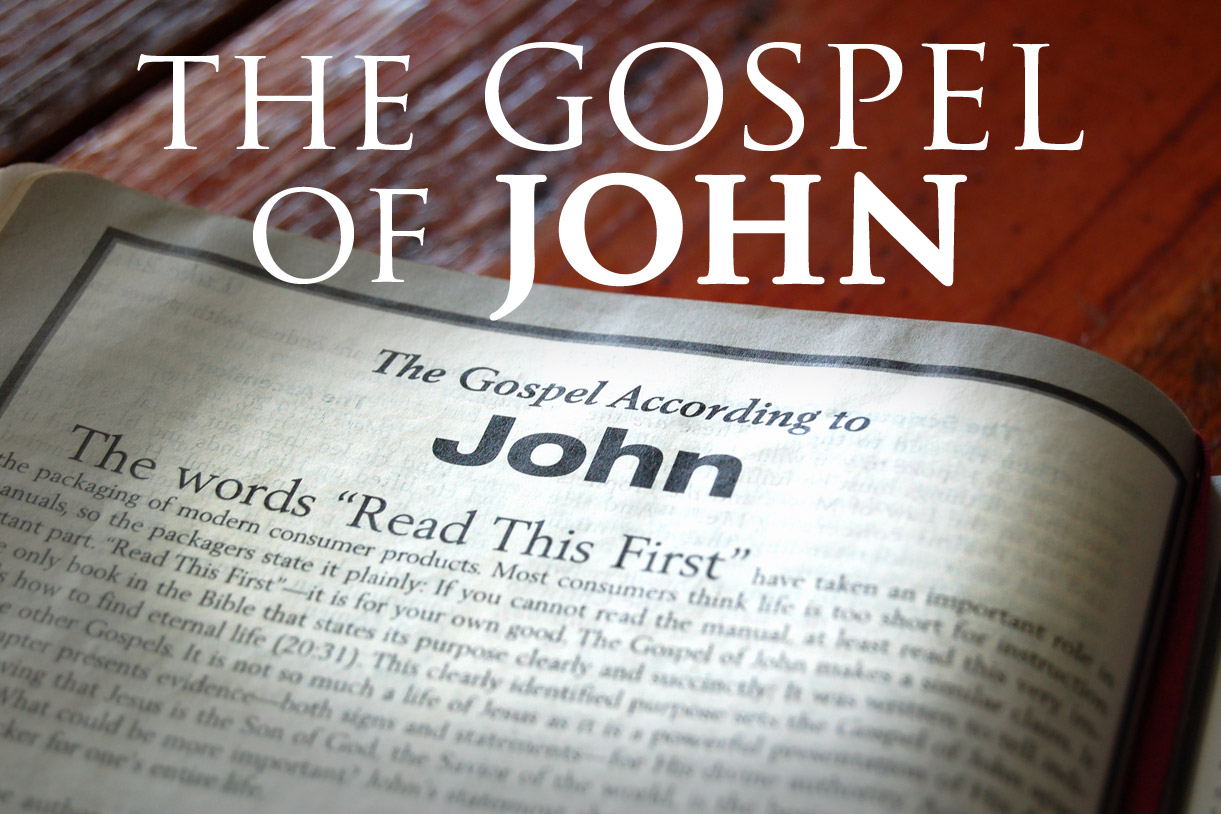 In the first part of his gospel, John revealed that life was given through the will of God, and from Him life flows onto mankind. As God is light, His gift to mankind continues to be interpreted as light, the gift of salvation all believers reap from as a result of faith in the risen Savior, and a product of our Lord's grace, mercy and love.
"6 There was a man sent from God, whose name was John. 7 This man came for a witness, to bear witness of the Light, that all through him might believe." (John 1:6-7)
The apostle then introduced another John, this one John the Baptist who was born to pave the way for Jesus, as he preached repentance and announced the coming of the Savior, the One who we should place our trust for redemption and salvation.
John was known as a "baptist" because of his use of water baptism as the central symbol of his ministry, which was a sign of general repentance and the washing away of sins.
"8 He was not that Light, but was sent to bear witness of that Light. 9 That was the true Light which gives light to every man coming into the world." (John 1:8-9)
Next, the apostle reminds us that John the Baptist was not the promised Messiah but instead, he was among those chosen to announce the coming of the Lord, and proclaim Christ as the One who would come to be the Savior of mankind by His sacrifice on the cross, rising from the dead and ascending to Heaven.
"10 He was in the world, and the world was made through Him, and the world did not know Him. 11 He came to His own, and His own did not receive Him. " (John 1:10-11)
The apostle then tells us how Jesus lived on the earth, which was His creation but in spite of this, those He created refused to believe. It was even more disappointing that the Jews, God's chosen ones also rejected Him as their promised Messiah.
"12 But as many as received Him, to them He gave the right to become children of God, to those who believe in His name: 13 who were born, not of blood, nor of the will of the flesh, nor of the will of man, but of God." (John 1:11-13)
Lastly, the apostle John reveals how those who believe that Christ is the Lord, that He was God in the flesh will be reborn by faith, and each one will inherit a place in Heaven where believers rejoice with the Lord, forever.
Let's pray!
Father God;
We thank you for your blessings in our lives,
We praise you Lord for the wisdom found through the gospel of John,
We ask you Lord to inspire us to live out the apostle's writings
As we continue to learn more about you through your word.
Lord we ask you to strengthen us each day as we endure through battles,
Allow us to praise and love each other through faith in you Jesus,
Shield us from evil through the truth, the gospel, salvation and prayer,
Guide us to abide by your word as we spread your gospel to one and all
Becoming examples of Christian faith through our character as we walk the narrow path.
God we pray that you will continue to bless us, to bless our lives and fill us with hope
We ask you Lord to guide our footsteps and lead us to the way everlasting,
Through faith in you Lord we seek salvation and our place with you in Heaven
According to your ways, your everlasting wisdom and strength.
May your will be done
In our lives, for your life.
We thank you for your love and all you bless us with each day.
Praise God,
Amen!
This message was written by Daniel St.Pierre
Email: danielstpierre@thrivethroughchrist.com