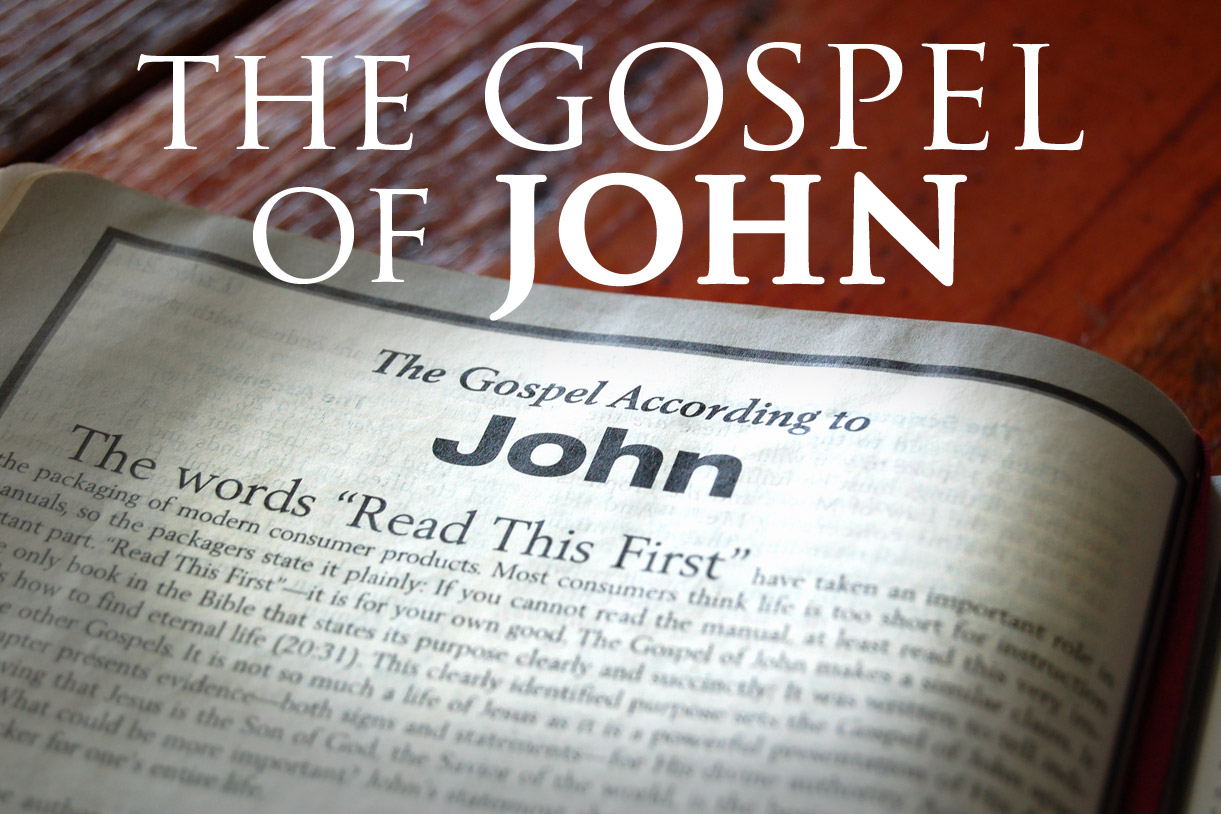 The apostle John introduced John the Baptist, a preacher who was the spiritual successor of Elijah who came to prepare the way for Jesus. IN the next few verses, the apostle describes how Christ started His ministry.
"35 Again, the next day, John stood with two of his disciples. 36 And looking at Jesus as He walked, he said, "Behold the Lamb of God!" (John 1:35-36)
Two days after John the Baptist was questioned by the priests and Levites, Jesus walked toward the preacher and when he saw Him, John exclaimed words of praise for a man he had never met, and called Jesus "the Lamb of God." John the Baptist has been divinely appointed to proclaim Jesus as the sacrificial Son of God, and we see here that He answered his calling the moment he laid eyes on Jesus.
"37 The two disciples heard him speak, and they followed Jesus. 38 Then Jesus turned, and seeing them following, said to them, "What do you seek?" They said to Him, "Rabbi" (which is to say, when translated, Teacher), "where are You staying?" (John 1:37-38)
The two disciples were Andrew and Simon Peter, who were the sons of Jonah and they were fishermen from Capernaum, a fishing village located on the northern shore of the Sea of Galilee. When they heard John the Baptist, whom they considered their spiritual leader, both Andrew and Simon Peter walked over to Jesus, addressed him as "teacher" and asked Him where he was dwelling.
"39 He said to them, "Come and see." They came and saw where He was staying, and remained with Him that day (now it was about the tenth hour)." (John 1:39)
Around 10am, Jesus invited Andrew and Simon Peter to spend time with Him, and both men did just that as each one trusted John the Baptist's claim that Jesus was the promised Messiah.
"40 One of the two who heard John speak, and followed Him, was Andrew, Simon Peter's brother. 41 He first found his own brother Simon, and said to him, "We have found the Messiah" (which is translated, the Christ)." (John 1:40-41)
Andrew took little time to fetch his brother, Simon Peter and he summoned him to come with him to see Jesus whom he called "the Messiah."
"42 And he brought him to Jesus. Now when Jesus looked at him, He said, "You are Simon the son of Jonah. You shall be called Cephas" (which is translated, A Stone)." (John 1:42)
Lastly, the apostle John tells us of the moment when Jesus gave Simon Peter a new name, "Cephas" which means rock. The Lord would go one to tell this Cephas how he would become the cornerstone of His ministry… Let's pray!
Father God;
We thank you for your blessings in our lives,
We praise you Lord for the wisdom found through the gospel of John,
We ask you Lord to inspire us to live out the apostle's writings
As we continue to learn more about you through your word.
Lord we ask you to strengthen us each day as we endure through battles,
Allow us to praise and love each other through faith in you Jesus,
Shield us from evil through the truth, the gospel, salvation and prayer,
Guide us to abide by your word as we spread your gospel to one and all
Becoming examples of Christian faith through our character as we walk the narrow path.
God we pray that you will continue to bless us, to bless our lives and fill us with hope
We ask you Lord to guide our footsteps and lead us to the way everlasting,
Through faith in you Lord we seek salvation and our place with you in Heaven
According to your ways, your everlasting wisdom and strength.
May your will be done
In our lives, for your life.
We thank you for your love and all you bless us with each day.
Praise God,
Amen!
This message was written by Daniel St.Pierre
Email: danielstpierre@thrivethroughchrist.com