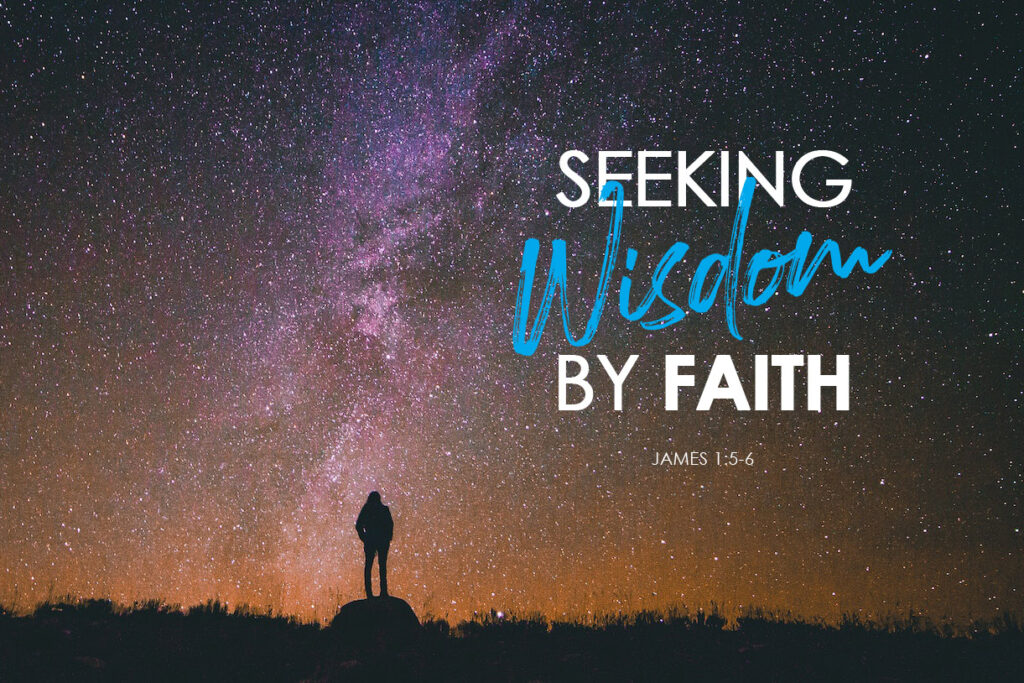 " 5 If any of you lacks wisdom, let him ask of God, who gives to all liberally and without reproach, and it will be given to him. 6 But let him ask in faith, with no doubting, for he who doubts is like a wave of the sea driven and tossed by the wind!"

James 1:5-6
The fear of God is the beginning of understanding.
Perhaps you've come across this saying, scripture or proverb. In any event, fearing God is the foundation of wisdom.
This is true because only fools do not fear God, those pompous, self serving drones who adorn themselves with precious metals and serve man made idols.
No, wisdom is not found in filth, or in sin.
Wisdom comes to those who seek her by faith in the risen Savior.
Spiritual growth is foundational to wisdom and learning what the Bible teaches is key to gaining wisdom.
And yes, there's more to the Word of God than reading it.
Believers are called to live in the Word, and this is hardly achieved by only opening a Bible once a week on Sunday morning.
Why are we commanded to be in God's Word?
Because it's full of wisdom!
The Bible contains good advice (wisdom) that will help you live a purpose filled life, and as you learn more about God's ways, wisdom will find her way into your life.
Believers should also seek wisdom in prayer where God's pours out hope, courage and clarity.
Seek wisdom in fellowship, where God uses other faith driven servants to guide your feet and help you along the narrow path that leads to eternal life in Heaven.
I invite you to seek out God's teachings found in His Word, and apply them to your life.
Let God fill your soul with the desire for wisdom, so you can seek wisdom by faith, for His glory!
Were you able to glean and grow from this message so God can be further glorified and His Kingdom magnified? If so, I would love to hear from you. Follow this link to get in touch… Let's pray!
Father God;
We thank you for your presence in our lives,
We praise you Lord for the wisdom bestowed upon David,
And we ask you Lord to help us find joy in your perfect plan.
Allow us to praise and love each other through faith in you Jesus,
Shield us from evil through your Word, salvation and prayer,
Guide us to abide by the truth as we spread the good news to one and all,
And lead the lost to You.
God we pray that you will continue to bless us,
To bless our lives and fill us with hope.
We ask you Lord to guide our footsteps and lead us to the way everlasting,
Through faith in you Lord we seek salvation and our place with you in Heaven
According to your ways, your everlasting wisdom and strength.
May your will be done, here on Earth and through the vast Universe,
May our hearts be filled with your everlasting love and grace.
Praises to You God, Amen!
This message was written by Daniel St.Pierre