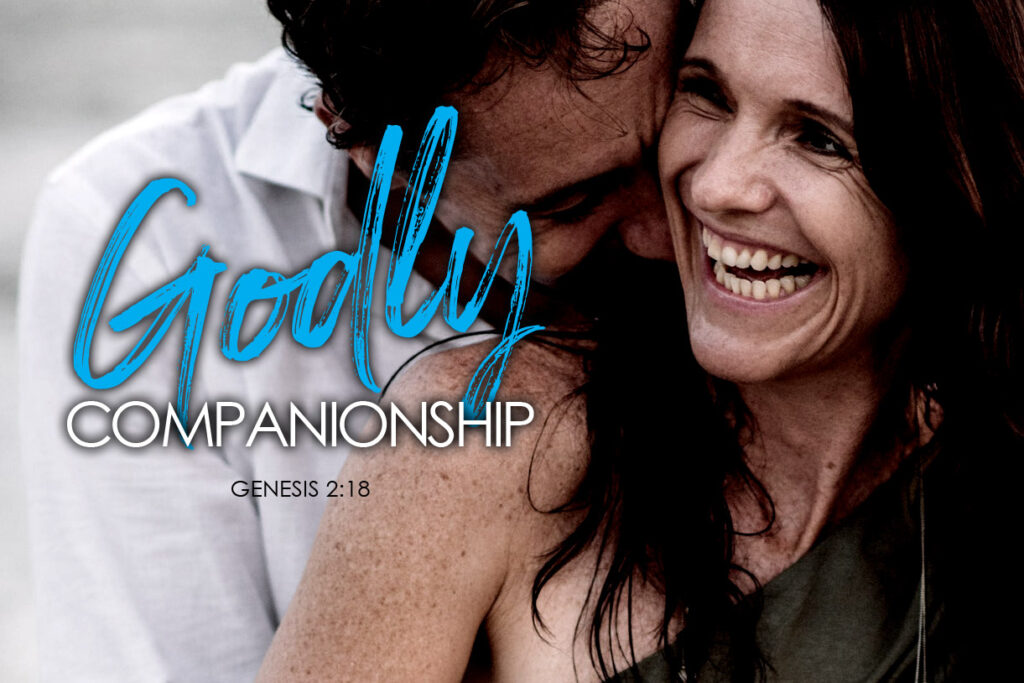 18 And the Lord God said, "It is not good that man should be alone; I will make him a helper comparable to him."

Genesis 2:18
So after He created Adam, God made a helper for him. Albeit also a companion, it's important to note the word God used to describe Eve was, helper.
To better understand why God inspired Moses to write the word helper in the book of Genesis, let\'s look at the actual Hebrew phrase and the words uses by the prophet.
Moses was a divinely appointed prophet, and he was called by Yahweh to write the book according to visions given to him by God.
Yahweh inspired Moses to write about companionship for Adam (and for any man), a helper who would be pleasing in his sight, and with whom he could converse with, and be respectful to him, and supportive to his case and circumstances, and willing to grant his wants and wishes.
It is true that most women are not comfortable calling themselves their man\'s helper, but God\'s commands have little to do with our comfort.
In His Word, God is also clear on the responsibilities He bestowed on men who choose to have a companion.
Men are called to look after their companions, keep them safe and sound, provide a home where they can thrive and continue to serve God.
Men should respect and honor our companions, our wives, and we are called to love them as Jesus loves His church, as God loves His children.


"Love is patient and kind; love does not envy or boast; it is not arrogant or rude. It does not insist on its own way; it is not irritable or resentful; it does not rejoice at wrongdoing, but rejoices with the truth. Love bears all things, believes all things, hopes all things, endures all things."

1 Corinthians 13:4-7
God desires for men to have helpers, and for women to have someone special to help.
It is not good for a man to be alone, and neither for women to dwell in solitude.
Gentlemen! If God has not yet placed a female helper in your life, go to Him in prayer, thanksgiving and worship. Immerse yourself in your local fellowship and devote your life to serving our Lord.
Ladies! Has God delayed in finding you a man to serve & grow with? Likewise, you should dwell in prayer, lift your voice in worship and surrender yourself to God's perfect plan through sacrificial works and devotion to your community.
Were you able to glean and grow from this message so God can be further glorified and His Kingdom magnified? If so, I would love to hear from you. Follow this link to get in touch… Let's pray!
Father God;
We thank you for your presence in our lives,
We praise you Lord for the wisdom found through David,
And we ask you Lord to help us find joy in your perfect plan.
Allow us to praise and love each other through faith in you Jesus,
Shield us from evil through your Word, salvation and prayer,
Guide us to abide by the truth as we spread the good news to one and all,
And lead the lost to You.
God we pray that you will continue to bless us,
To bless our lives and fill us with hope.
We ask you Lord to guide our footsteps and lead us to the way everlasting,
Through faith in you Lord we seek salvation and our place with you in Heaven
According to your ways, your everlasting wisdom and strength.
May your will be done, here on Earth and through the vast Universe,
May our hearts be filled with your everlasting love and grace.
Praises to You God, Amen!
This message was written by Daniel St.Pierre