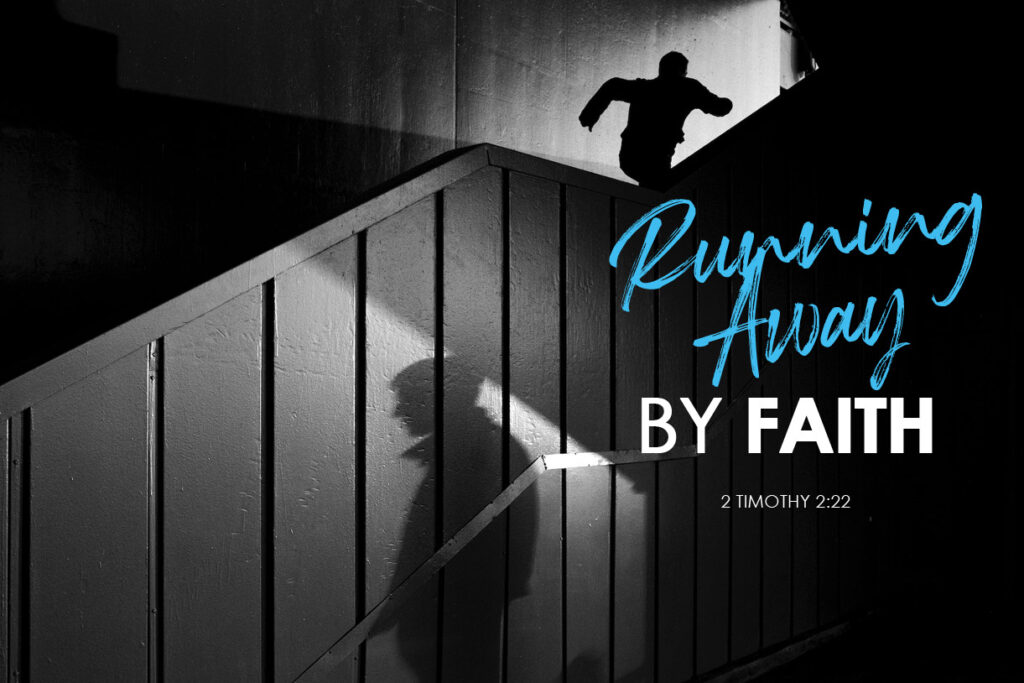 " 22 Flee also youthful lusts; but pursue righteousness, faith, love, peace with those who call on the Lord out of a pure heart."

2 Timothy 2:22
Let's face it, life is hard.
And it's a fact that eventually, as all of us get older, life hurts.
What I mean is, getting older has it's pros, and cons. We get wiser with age, yes, but we also get older and that translates into physical pain.
And for many of us, that's almost on a daily basis.
So when we're hurting, it's normal for us to seek remedies, but the problem with that is we're not doctors… And too often, we end up looking for help in the wrong places.
We trust the wrong people, or hang out with the wrong crowd. We take pills for the pain, even wash them down with some kind of booze.
Yes, many Christians hit the bottle, when we should be hitting the sack.
It gets worse for some, when needles, pipes and powders seem to be the only medicine that makes the pain go away.
Truth is, none of these DIY methods lead to God.
The path to God is straight like an arrow, and the good news is, we've been given all we need to get to Him.
God has given us instructions, in His Word, guidance through the Holy Spirit, courage in prayer & songs of worship and encouragement, in the people He places along our path.
In plain English, when we find ourselves facing temptation, we should flee from evil and run the Lord!
And that's precisely why God spreads inspiration, courage and hope in His Word for His children to glean and grow from. As each of us seek a relationship with God, we grow deeper in our faith, and find ourselves further along in our Christian walk.
But sometimes, it's impossible to further God's kingdom in real time, in the places where we put ourselves.
Protestant Pastors lie from the pulpit and frequent strip clubs, bars or brothels as part of their ministry, while Catholic Priests keep their business behind close doors.
It's unfortunate we live in a world where we can't trust anyone, in many cases, even our own spiritual leaders.
The only one we can trust is Jesus.
He loves us.
He will help us.
He will forgive us.
He will not forsake us.
He will not forget about us.
But, God won't run for us.
When we face evil, we are called to use the Word and fight the good fight by spreading the good news about Jesus. When that's not an option, we are commanded to flee…
When temptation comes on strong – Run!
When sin shows its ugly face… RUN!
Run to God, run home, run to fellow believers, run to safety.
Running from evil is not showing weakness, it's part of God's plan to restore His glorious and holy name.
What comes next is His plan, His will.
In Paul's letter to Timothy, God's message was clear and simple.
When in doubt, run and seek God.
Were you able to glean and grow from this message so God can be further glorified and His Kingdom magnified? If so, I would love to hear from you. Follow this link to get in touch… Let's pray!
Father God;
We thank you for your presence in our lives,
We praise you Lord for the wisdom bestowed upon Paul,
And we ask you Lord to help us find joy in your perfect plan.
Allow us to praise and love each other through faith in you Jesus,
Shield us from evil through your Word, salvation and prayer,
Guide us to abide by the truth as we spread the good news to one and all,
And lead the lost to You.
God we pray that you will continue to bless us,
To bless our lives and fill us with hope.
We ask you Lord to guide our footsteps and lead us to the way everlasting,
Through faith in you Lord we seek salvation and our place with you in Heaven
According to your ways, your everlasting wisdom and strength.
May your will be done, here on Earth and through the vast Universe,
May our hearts be filled with your everlasting love and grace.
Praises to You God, Amen!
This message was written by Daniel St.Pierre